Check out the new branding from Obvious Wines. Less is more is the shortest way of describing it, and it looks great. Let's take a closer look.
LA-based wine startup Obvious Wines is a new player on the highly competitive wine market. Their mission is not like many other wine companies to let us know just how old their vineyard is or how many years of experience they have in winemaking.
No photos of wine barrels aging from any Californian hills. No old men overlooking their vineyard. No hard to read labels with names very few people will understand.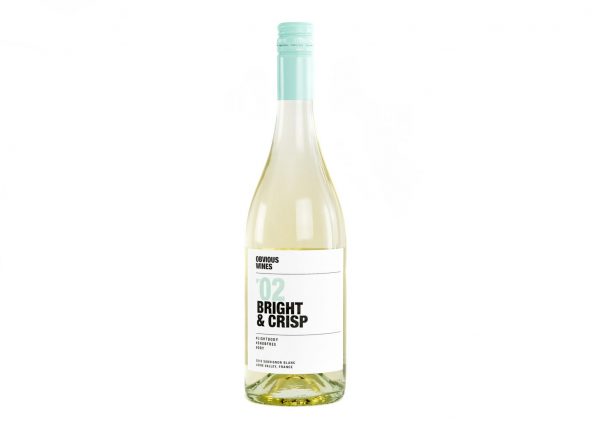 Instead, they are aiming to take away as much of the snobbery and pretentiousness out of enjoying and buying wine as possible. What that actually means is that they have designed a range of six wines with great looking labels. Each wine is given a number and a name. The name is also the description of how the wine tastes.
For example, the No 1 wine is called Dark & Bold, another is called Rich & Oaky and a third one is called Bright & Crisp. Turn the bottle around and you'll find a bit more information including what the wine pairs with.
All the wines in the series are priced under $20 except for the French & Bubbly which will set you back a few more dollars.
So what's so great about this?
Lots of things, but first, full disclosure. I haven't had a chance to try this wine yet. So my personal focus here is about the design and marketing which I am all for. I often feel like many other wine companies on the market is underestimating their customers.
Too many are way too focused on trying to create a great product by using loads of storytelling. There's nothing wrong with that, but the story must be true. My feeling is that many of the brands are doing just that. Trying to create history as rich as the great wine companies in Europe. Why? Of course, the idea is to lend yourself some of the prestige of the old wine world.
I just don't see the point. In my opinion, it is much better to be who you are. No these wines will most likely not compete with the prestige wines of the world. But they aren't even trying. They have created a set of wines for everyone that is approachable, looks great and hopefully just as good in the glass. If its not the customers won't return anyway. More honest for everyone.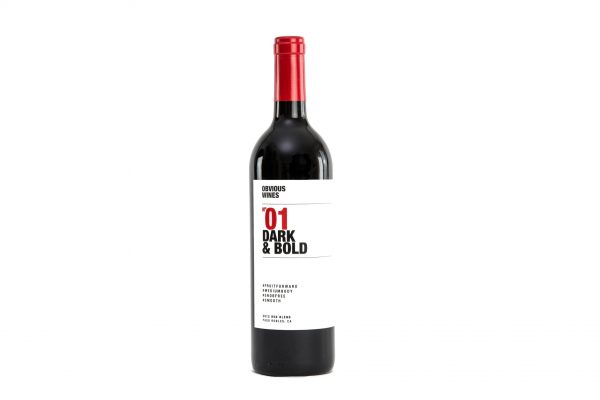 Oh, and its made by a French guy
Obvious Wines may be LA-based but the company was started by a French former finance director named Brice Baillie who left the world of finance to pursue his passion project, wine. The result is Obvious Wines.
Love this design just as much as I do? Check out my full packaging coverage here.
Tags: bottle design, branding, wine