Oh! Chocolaterie Packaging and Branding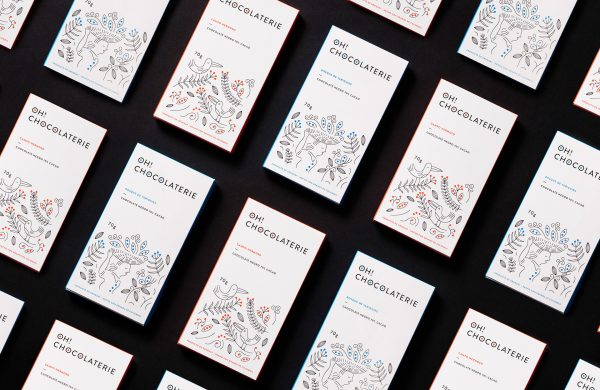 Oh! Chocolaterie is a chocolate brand from Uruguay, Mundial Estudio created the Oh! Chocolaterie packaging and branding and I love it, let's take a closer look.
Oh! Chocolaterie is a chocolate brand from Uruguay in South America. They have a full range of chocolate bars that come with great packaging and branding made by Mundial Estudio. The design is both clean, great looking and playful at the same time. There are two different ranges of chocolate from Oh! Chocolaterie, let's check out both.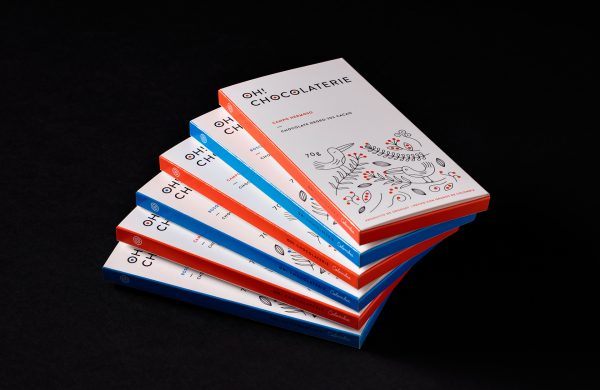 Oh! Chocolaterie Packaging
The first range is the original one from the brand. There are two different versions; Campo Hermoso and Bosque de Tariguies. Both come in a similar design. White background with sides in either red or blue. The front of each bar has a minimalism styled design. A logo on the top and some nice illustrations below. The illustrations are actually my favorite part of the design. Minimal graphic design with small plants and birds. The red berries or dots as you can see in the illustration in the top chocolate bar above really makes a difference and adds a bit of playfulness. 
A very simple but great looking design, less is more I guess.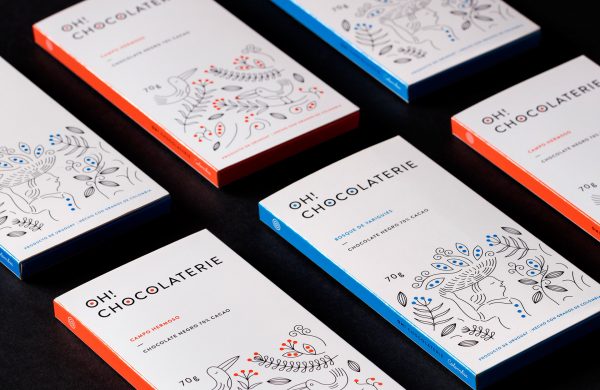 Chocolate Belga
Chocolate Belga is the second concept from this chocolate maker. This design is also very clean but feels more modern. Each chocolate bar is just wrapped in shiny white paper with a black logo and a colored box on the front for each kind of chocolate. This design is also very minimalistic but has more of an industrial and modern feel. 
I find it quite interesting how so small differences in two chocolate bar design can give each product a totally different feel. Something to consider when you involved in a design process. All the pieces matter. So choose wisely.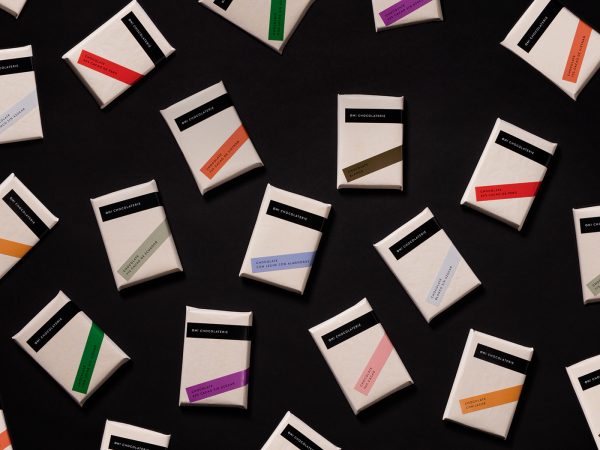 Great work by Mundial Estudio. For more chocolate packaging take a look here.