Flavored Oil Packaging Design for Boyajian Oil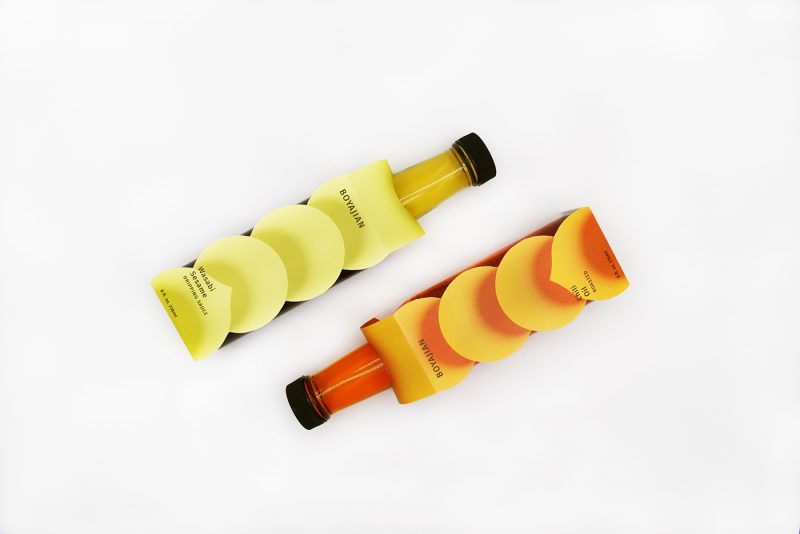 See the flavored oil packaging design for Boyajian Oils, great design with a paper wrapping makes this bottle stand out.
This is the flavored oil packaging design for Boyajian Oil. Boyajian is a premium brand of various oils, vinegars, and other liquid flavorings. They are always on the hunt for new unique and innovative products, many of them perfectly suited for younger generations and cooking lovers. Problem is that their packaging doesn't communicate this very well. So it was time for a new design.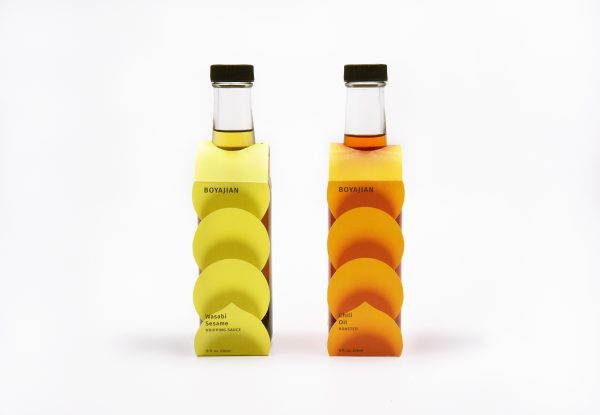 Instead of a traditional glass bottle with a simple label on this design goes in a completely different direction. Functional wise it is more or less the same. A regular cylindrical clear glass bottle with a label on the side. The design is much cleaner and feels almost Asian-inspired.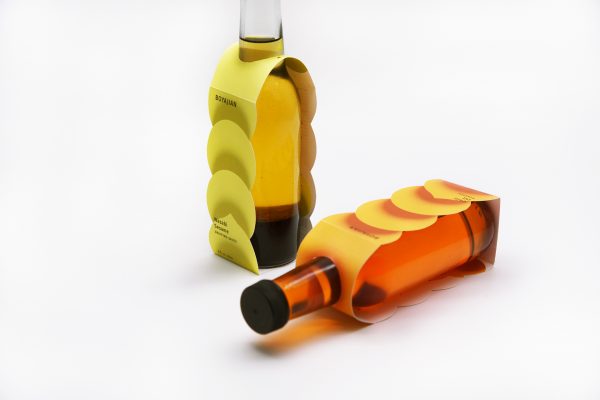 But the best thing about the design is the paper wrapping around the bottle. The wrapping is made out of a single sheet of paper but thanks to some good shading it looks like lots of paper that overlap to create the wrapping. Perfectly executed and a packaging that matches the product and a premium brand.
You can read more about the design here. For more great looking bottles check out some of these great ones. And don't forget my full food packaging coverage.