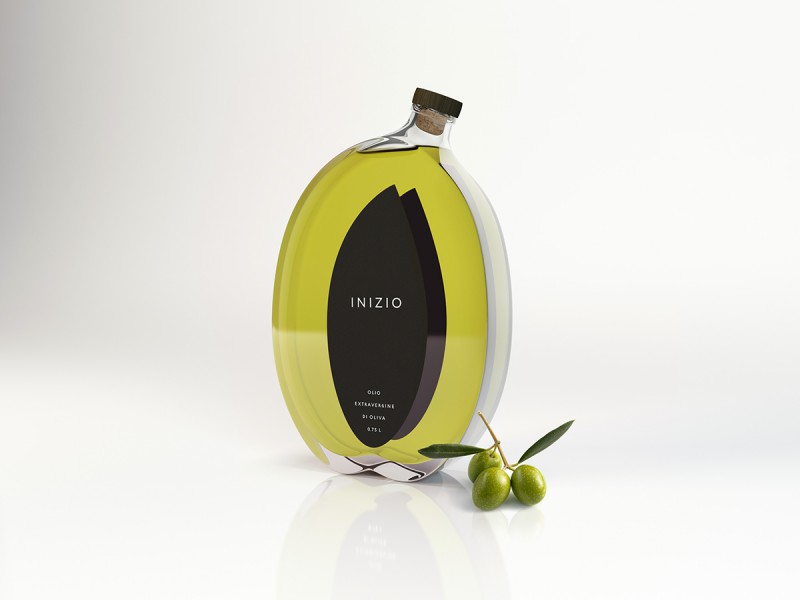 Check out this beautiful olive shaped olive oil bottle for the brand Inizio, see the design and a few other examples where the olive shape is used in the bottle design.
It might seem like a no brainer when it comes to designing a olive oil bottle, why not make an olive shaped olive oil bottle? It is weird right? If you look at the bottle on top here that is called Inizio and is designed by two talented designers from Russia you pretty much think all olive oil packaging designs should be done more clever than they look today.
Now I can only guess why and the easiest guess would be that the processing cost is too high. And that is probably the truth but in a category that have so many premium brands it is still weird that there aren't any more examples.
But if we take a look back at a previous post here at Ateriet where we focused only on great looking olive oil packaging designs we can at least find a few examples where it have been done before. So I decided not only to show you the design for Inizio but for some other olive shaped olive bottles as well.
We start with some more photos from the Inizio and end things with some other examples.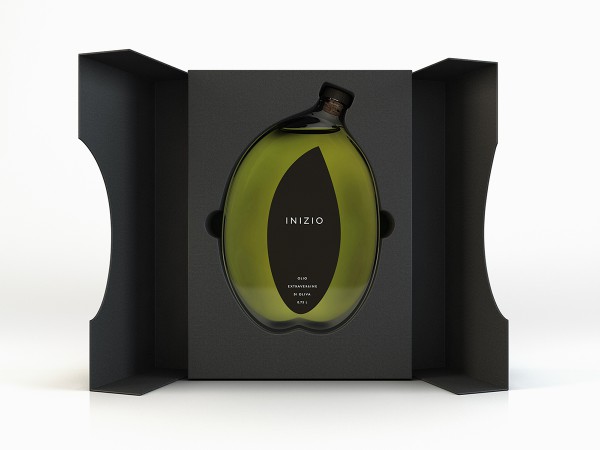 Here the Inizio bottle in its packaging. Very elegant and beautiful.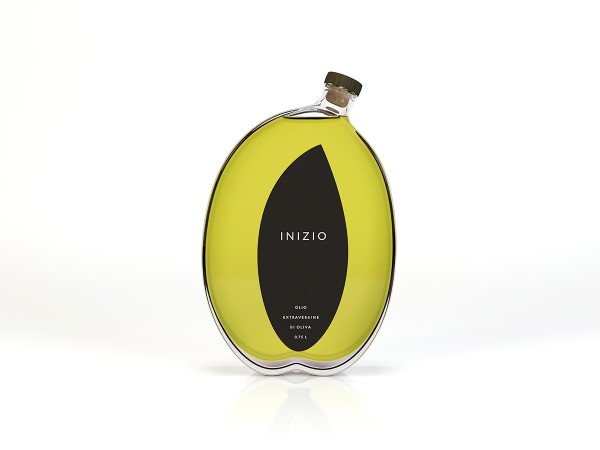 And here it is out of the box. I love how they really paid attention to detail when designing this. Instead of cutting the bottom of the rounded it into a soft crease which allows it to stand up. The label is the exact shape of the olive pit, at a glance you might even miss that.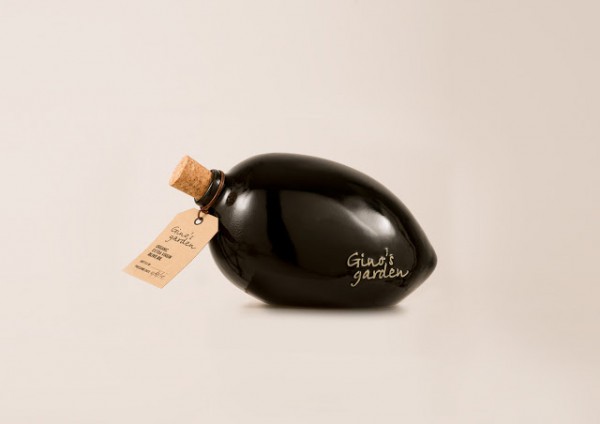 This is another great example where the bottle really looks like an olive.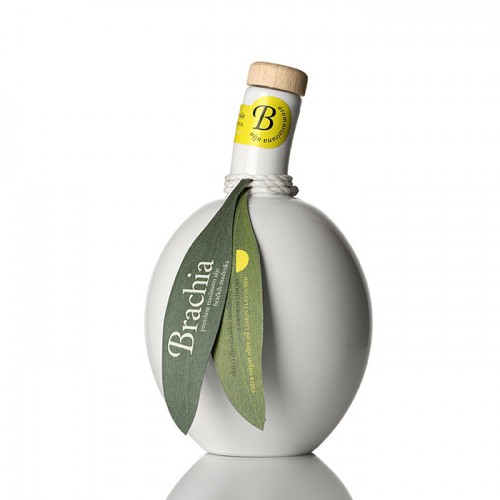 This one for Brachia looks good but you need to be an olive master to notice that it is suppose to look like an olive. They shape is ok but here they made a flat bottom which ruins part of the design and the bottle neck is to big and thick. It still looks great but the olive factor is not present enough in my opinion.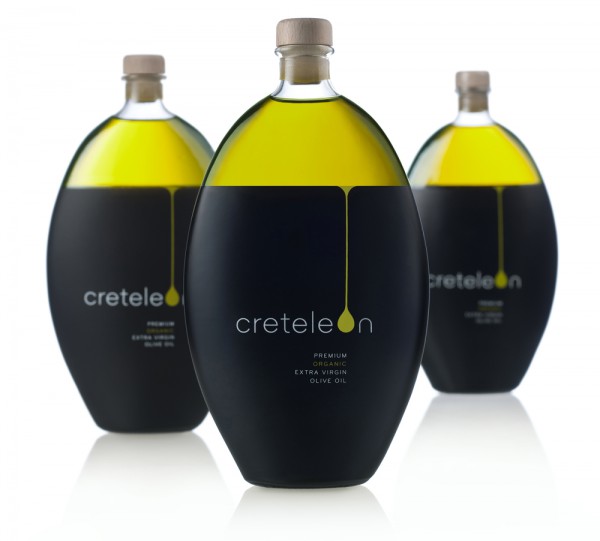 Creteleon is another olive shaped bottle. Sadly the made a flat bottom here as well. The neck is better and I love the drop that turns into the O in the name.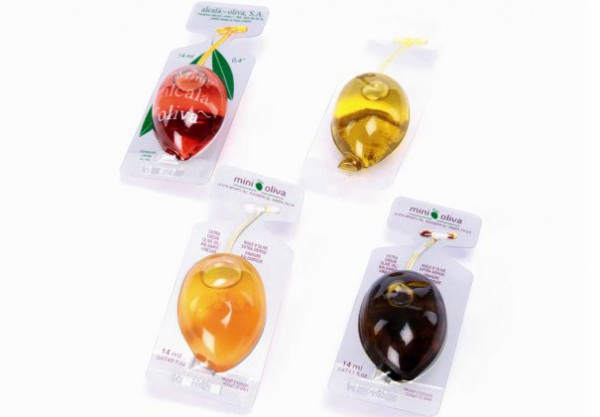 This is a fun one and kind of in its own category. It's a plastic pod the size of an olive filled with olive oil. Very clever idea and made in a great way.
Tags: bottles, creative packaging, olive oil, olives, Russia