Orangina Upside Down Can Make Drinkers Mix it up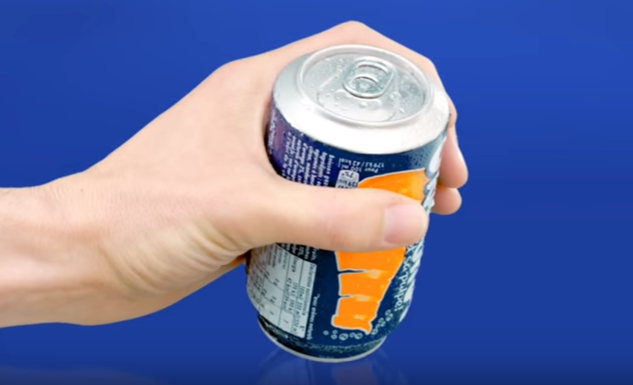 The best way to enjoy a can of Orangina is to mix it up. This Orangina upside down can forces drinkers to mix things up.
This Orangina upside down can is a clever little innovation. The only thing different from any normal can of soda is that the opening is place on the bottom of the instead of the top. This way anyone who gets a can of Orangina will have to turn it to open it and thereby mixing the drink up.
You see that's the point. Orangina uses some real orange juice in the recipe for Orangina so there is some orange pulp in the drink. And if you don't mix it up you'll get all that pulp on the bottom by the last sips and loose out on the full flavor.
This has been a problem for Orangina for ages. Normally they solve it by simply telling their customers to shake the bottle it usually comes in. But people are not used to shake cans so that strategy doesn't really work. So instead they decided to put the opening on the bottom of the can.
Simple, clever, just like most great ideas are. Now let's hope that stores don't get all "smart" and place the cans upside down to correct the mistake.
If you like Orangina we've got a small collection of some really cool Orangina vintage posters here.