How to Properly Pack Food for Delivery – Infographic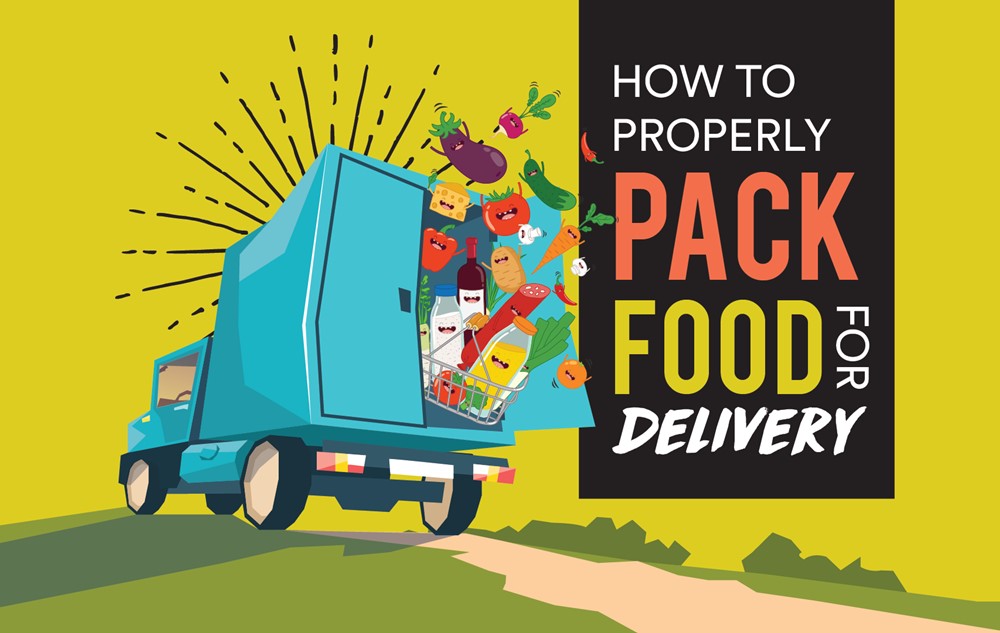 What's the best way to pack food for delivery? A valid question in a time where food delivery grows like crazy. Luckily I've got a great guest post and infographic all about it by Jake Smith of Go People, keep reading.
Keeping your food fresh, safe to eat, and delicious takes utmost importance, especially if you offer food delivery services. To ensure the freshness of your food, it's crucial to consider your product packaging. Whether you own a gourmet restaurant, coffee shop, fast food chain, or grocery store, it's imperative to use the right packaging material and design.
To stay competitive in today's tight market, you need to plan and implement food packaging strategies that don't just adhere to health and safety regulations but also meets the marketing standards that will delight your customers and put you ahead of the competition.

Bottled Goods
Beers and wines are commonly packed in glass bottles that can break in transit. So, when delivering them to a customer's home, make sure that the corks are properly sealed.
Wrap the bottle either with brown paper or newspaper. You can even opt for styrofoam boxes for an additional safety layer. Use dividers when shipping multiple orders. Don't forget to label them as "fragile" so that the couriers will take extra precaution when transporting.
Cakes
On-demand cake delivery is a highly sought-after service because it relieves bakeries and pastry shops the hassle of delivering their cakes on their own or investing in a cake delivery van. The only problem is, you are no longer in control the moment your cake leaves your bakery.
Properly packing it ensures that it gets to its destination in perfect condition! If your custom cake has bulky decorations that may be damaged in transit, pack them in a separate container and provide clear instructions about setting them up.
You can choose to transport tiered cakes by separating the layers and assembling them upon arrival. For smaller cakes, secure the base inside the box to prevent the sides from being destroyed. Give your courier clear instructions about how to handle the cake.
Fast Food
Keep hot meals separated from frozen desserts, like ice creams and yogurts or cold beverages. If your delivery comes with soup or sauce, put them in a separate container. Seal each container with tape for extra protection to ensure that the lid doesn't come off in transit.
Beverages
Beverages commonly go with meal orders. If you're delivering cold drinks, fill the insulated bag with gel packs to help preserve the temperature. Spilled drinks not only ruin the packaging but the entire meal as well. Make sure to use spill proof cups and containers.
Fruits and Vegetables
Fruits and vegetables usually have a longer lifespan than other perishable food. Keep products inside shrink wraps or plastic bags for small orders. For larger deliveries, using wooden hampers or palette bins should do the trick.
Don't forget to label each bag or container and indicate the 'best before' date and how much it contains. This way, couriers will know what machine to use to transport it.
Frozen Goods
Shipping frozen food requires a little more effort than the rest. For example, you'll need an insulated container, whether it's a styrofoam box or a delivery bag. To help preserve the cold temperature, you can opt for dry ice, air-filled insulated liners, or the commonly used ice packs.
Keep in mind that dry ice is considered as a hazardous material, so take the necessary precautions. If you're going to be putting it in a cooler, be sure the container has proper ventilation. Otherwise, it may cause dry ice to expand, and in some cases, explode. Ensure that your frozen goods and perishable goods do not come into direct contact with cooling agents.
Food delivery can be quite tricky when you don't pack them properly. Your main priority when delivering food items is to keep your products tasty, fresh, and safe from damage or spillage. That's why it's crucial that you look at all the areas of the delivery process, from choosing what materials to go for to make sure that you stay practical and economical.
By taking the time to find the best way to pack for your deliveries, you are ensuring customers that your brand provides quality service in every aspect.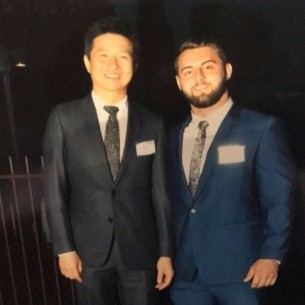 About the author
Jake Smith 
works as the National Sales Manager for Go People. He's excited about the prospect of e-commerce, and how Go People can deliver the courier service of the future to businesses all around Australia. His ultimate dream is to meet the one and only Ronnie Coleman.
About Guest Posts at Ateriet
At Ateriet we happily accept guest posts from time to time if we think it brings value to our readers. If you would like to pitch a story or an idea for a guest post feel free to contact us via email. We are not responsible for any material sent in and decide on publishing for each pitch individually. It goes without saying that all material needs to be original and any photos free to publish.