How To Package Chocolate Truffles In A Simple and Clever Way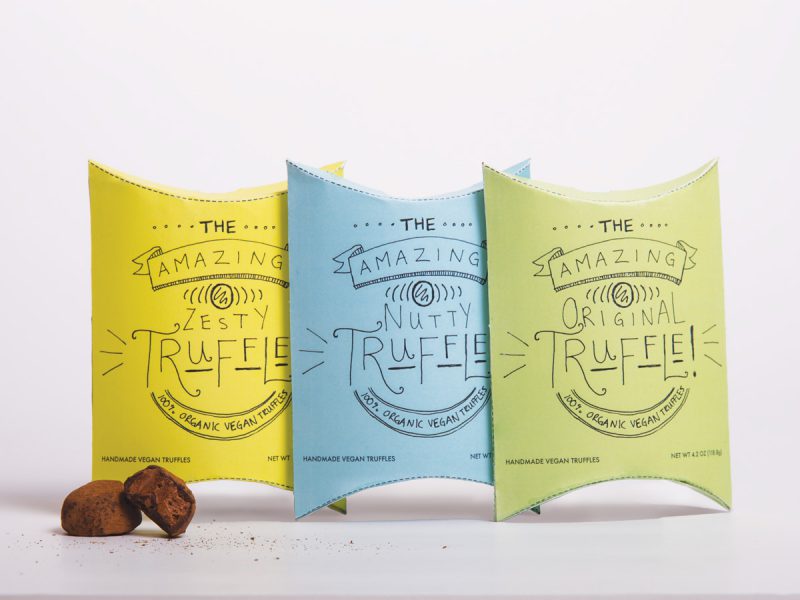 You don't have to reinvent yourself to come up with a good packaging design, check out how The Amazing Truffle! decided to package chocolate truffles.
It doesn't take that much to package chocolate truffles. Anything that covers the truffles and make them simple to take out of the packaging is usually enough. But you do need to make it look good.
The Amazing Truffle! is a vegan brand of chocolate truffles. The design and packaging for their chocolate truffles is designed by Julia Zou and she came up with a smart way to package the truffles.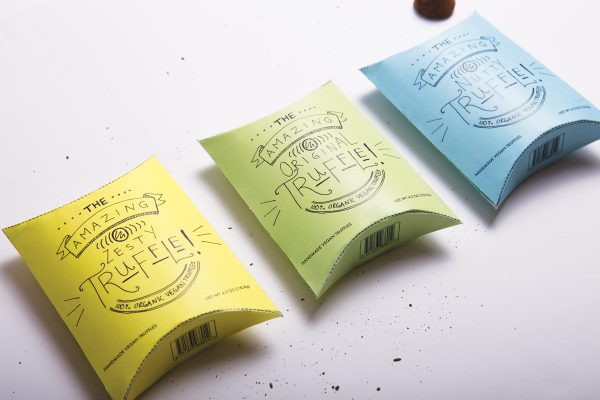 Just look at this great idea. This type of foldable cardboard box is something you often get when you buy underwear or accessories in clothing stores. It fits perfect with small items like that. As it turns out it works great for chocolate as well.
The packaging comes in three different colors with a minimalistic handwritten logo and product information on the front. That's all it needs.
I like how you can create a clever solution by using something that you don't normally associate with the product. Nicely done.