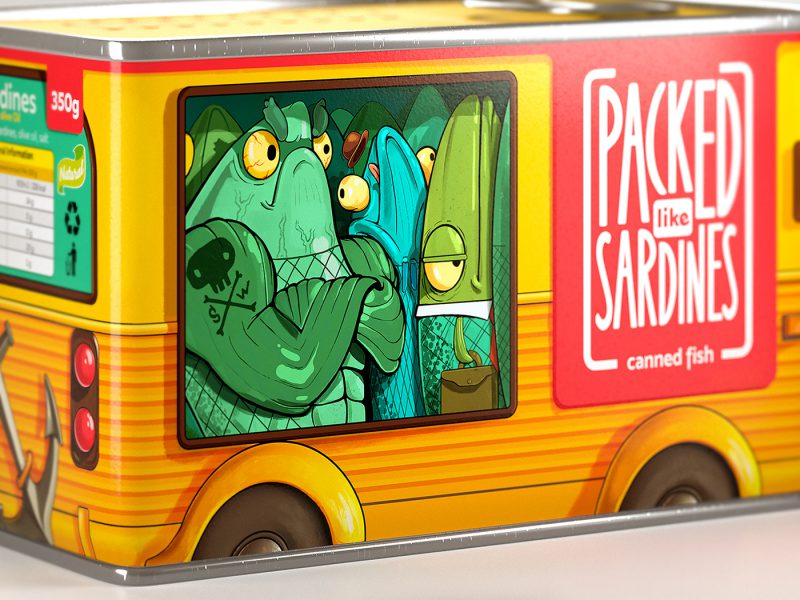 This sardine packaging features sardines that are actually packed like sardines. With some great comic strip design this is the sardine packaging you will want.
Ever heard the expression Packed Like Sardines? Of course you have, it means packed very tight. Just the way we package sardines when making canned sardines. Now a clever design agency from Russia have taken this saying into their sardine packaging and illustrated how it might feel to be packed like sardines. Let's take a closer look at the design.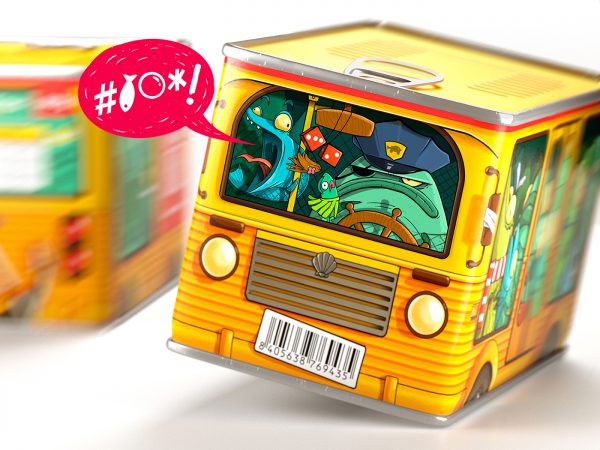 Packed Like Sardines Sardine Packaging
First the phrase Packed Like Sardines exists in Russia as well. There it roughly translates to Packed Like Herrings In A Barrel which sounds just as tight as for a sardine. So with a dose of humour they designed this clever design.
The sardine can is drawn like a bus packed at rush hour. Through the windows of the bus can we can see how the sardines are doing their best to fit on the bus, most likely traveling to a job they hate.
As soon as you lay eyes on this design you want a can of it. No matter if you like sardines or not. It brings great illustration work, uses a known saying about the product and instantly puts a smile on my face.
There is also some other small clever details. Using the license plate on the bus as the barcode and the rear mirror for the product information is two of those.
All in all just great work by Brandiziac Agency who is behind the design.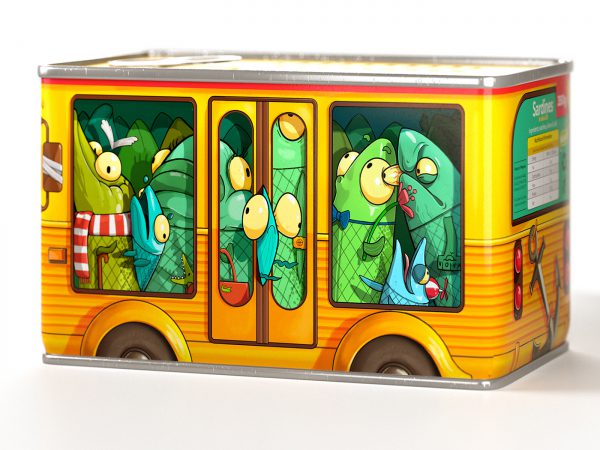 More Sardine Packaging
For some reason sardines often comes with great packaging design. So if you want to explore more I have a great list here. If you want to cook with canned sardines you should try this simple tapas recipe, it is delicious and looks good too. Enjoy!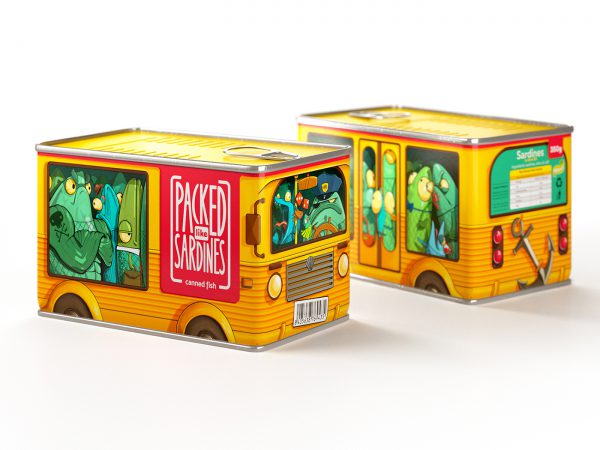 Tags: comic, fish, fish packaging, illustration, Russia, sardines