Palette for your Palate by Tealeaves and Pantone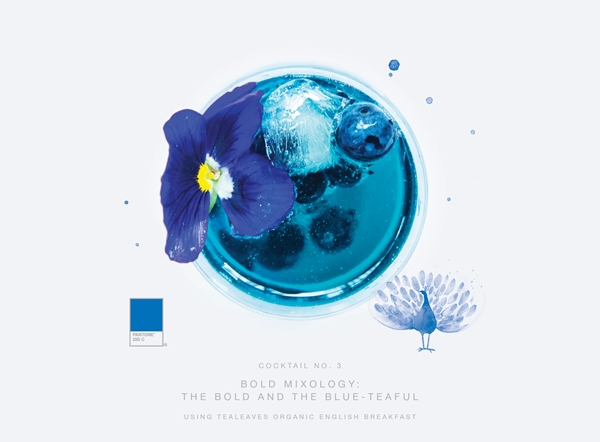 Palette for your Palate is an exciting project by Tealeaves and Pantone. In the project they have made a number of edible or drinkable creations together with some of the world's top culinary and mixology artists. Check it out.
This project has everything I love. Drinks, pastry, great food combined with great design and color. The project is Palette for your Palate and is a collaboration between the tea purveyor Tealeaves and the Pantone Color Institute.
The result is an amazing online exhibition where there are 34 tea-infused creations made using the newly redesigned Whole Leaf Pyramid Teabag collection. Each creation is made by some of the world's top culinary, pastry and mixology artists. And each creation is based on a Pantone color.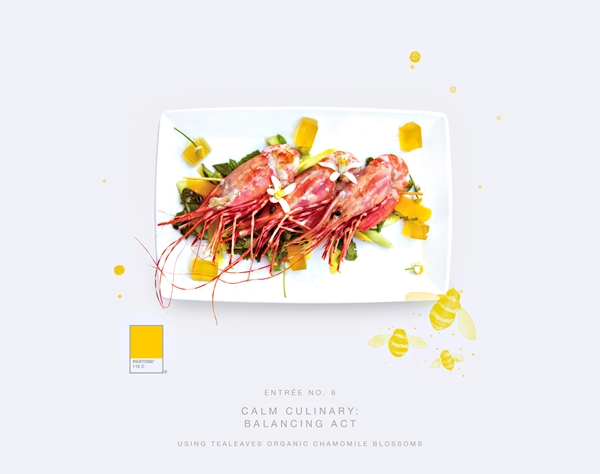 Each creation is displayed on the Palette for your Palate exhibition website. But that is not all, this project keeps on giving. Besides displaying great photos of these creations each one comes with a sound clip of each artist explaining their thoughts behind the dish or drink and a film about it. That's not enough? Well you also get a full printable Pdf of each creation with photos and a complete recipe.
Still not enough? Well the exhibition also comes with a documentary that explores the potential of color to excite and convey stories and values. It features some of the top names in design and innovation.
We have shared some of the photos and films from the Palette for your palate here in this article but this is only a glimpse of what is available, so go visit the main exhibition today. Parts of these creations is also going on tour at a number of hotels and restaurants in Canada and the US starting this fall. You can check out the full schedule at the Palette for palate website.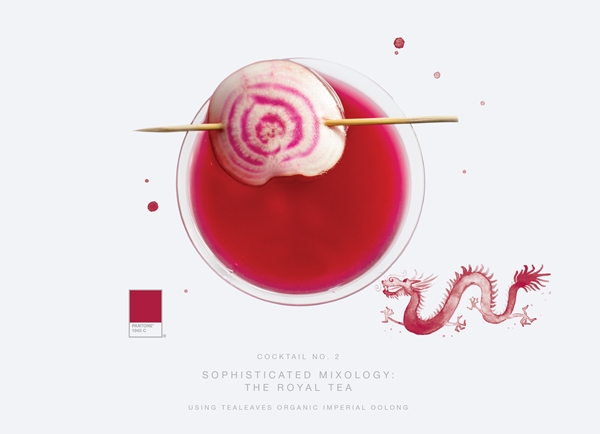 And one last thing about projects like this. This is how more companies should work, actually creating value for their potential customers. I now have 34 great creations with photos, recipes and films completely for free. Consider me forever loyal to both Tealeaves and Pantone from now on.
About Tealeaves
Tealeaves is the tea purveyor of choice for five-star hotels and Michelin chefs worldwide, and for people who want to enjoy tea in the luxury of their own home. For over 20 years, Tealeaves has gained a global reputation and following for the quality and freshness of its teas and the uniqueness and flavors of its blends.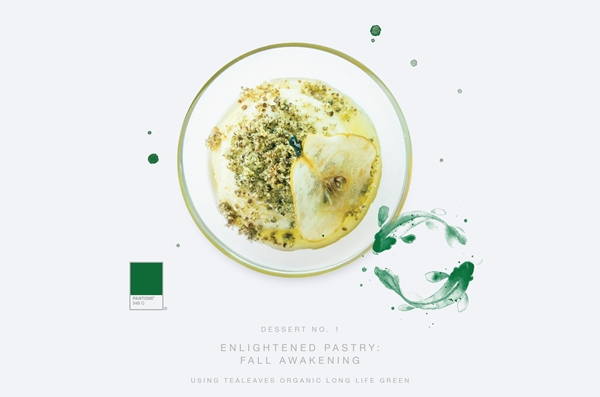 As a leader in its industry, both professionals and novices alike seek out Tealeaves to learn the best in tea practices and how tea can play a pivotal role in personal lifestyle and health. More information is available at tealeaves.com. For the latest news, trends, information and conversations, connect with Tealeaves on Facebook, Twitter, Pinterest, Instagram and the Tealeaves Blog.
About Pantone and the Pantone Color Institute
Pantone LLC, a wholly owned subsidiary of X-Rite Incorporated, is the global color authority and provider of professional color standards for the design industries. Pantone products have encouraged colorful exploration and expressions of creativity from inspiration to implementation for more than 50 years.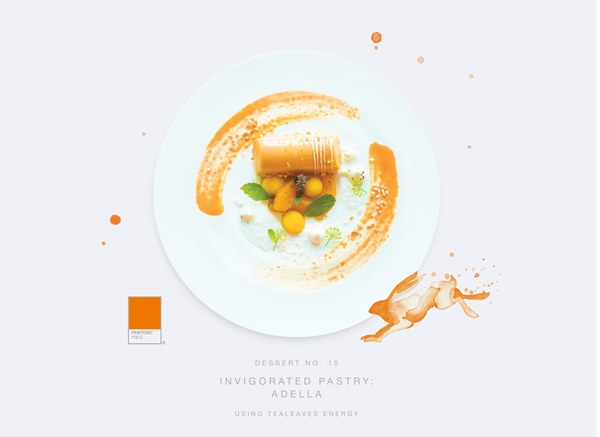 Through the Pantone Color Institute, Pantone continues to chart future color direction and study how color influences human thought processes, emotions and physical reactions. Pantone furthers its commitment to providing professionals with a greater understanding of color and to help them utilize color more effectively.
Always a source for color inspiration, Pantone also offers designer-inspired products and services for consumers. More information is available at www.pantone.com. For the latest news, trends, information and conversations, connect with Pantone on Facebook, Twitter, Pinterest, and Instagram.
Tea Cocktail No.3 ft. English Breakfast #PaletteForYourPalate | TEALEAVES x Pantone from Tealeaves on Vimeo.