Pan fried Mussels with Croutons and Chives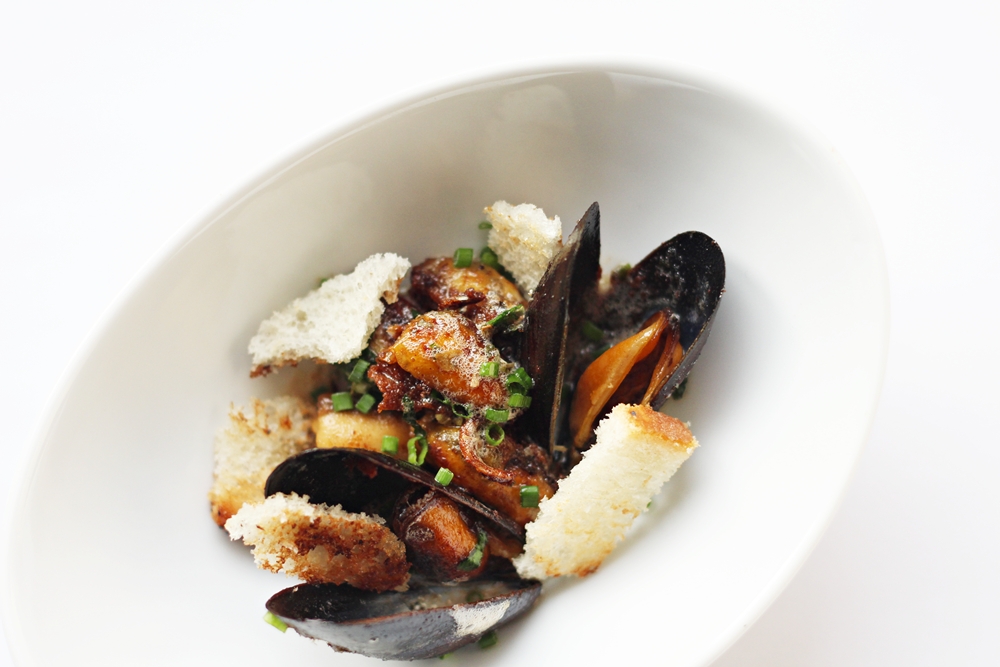 Try this recipe for pan fried mussels, a great way to cook mussels that you maybe haven't tried before, learn it today.
Mussels in all forms are one of the most affordable and tastiest seafood you can make. It's also very simple so if you´ve never cooked it before now's the time. There´s not that much you need to worry about when cooking mussels besides over-cooking them, this will turn them chewy so keep the cooking to a minimum.
For this recipe I pan fried the mussels which give them a bit different flavor, what I do is that i steam them in water until they open up then quickly remove them and pick them from the shell. Then I simply pan fry them in butter and olive oil on high heat for a few seconds with a little bit of garlic and chives and serve straight away.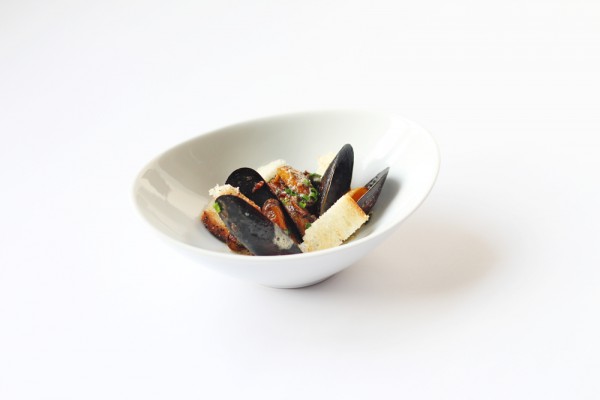 Pan fried mussels with chives & croutons
serves 4 as a starter
1 kg / 2.2 lbs fresh mussels
4 cloves garlic
4 tbsp chopped chives
4 slices white bread
3+1 tbsp butter
2 tbsp olive oil
salt, pepper
Rinse the mussels in cold water and remove any dirt that might be attached to the shell, add a bit of water to a big pot and bring to a boil. Add the mussels and steam until they open up, as soon as they have opened remove them from the water and leave to cool. Discard any mussels that have not opened. As you can see in the photos I have kept some of the mussels with the sheel on, this is only for presentation. Feel free to leave a few on if you think it looks good.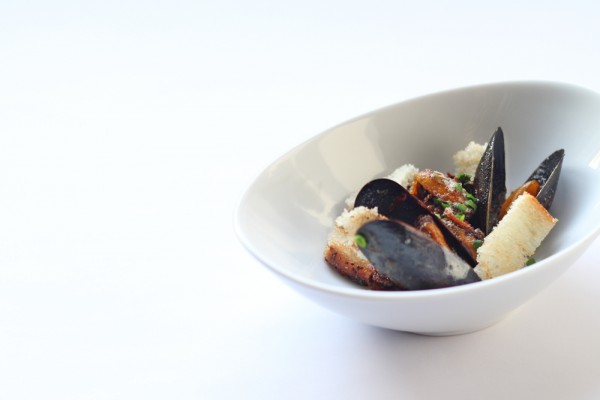 Add a tablespoon of butter in a pan and cut the bread in croutons, roast the croutons in the butter until golden. Peel and slice the garlic, slice the chives. Add the remaining butter and olive oil to a pan and then fry the mussels with the garlic for about a minute, season with salt and pepper and then add the chives. Serve immediately with the croutons.  Good luck!