PangPang Brewery Has Got Some Seriously Great Looking Beer Bottles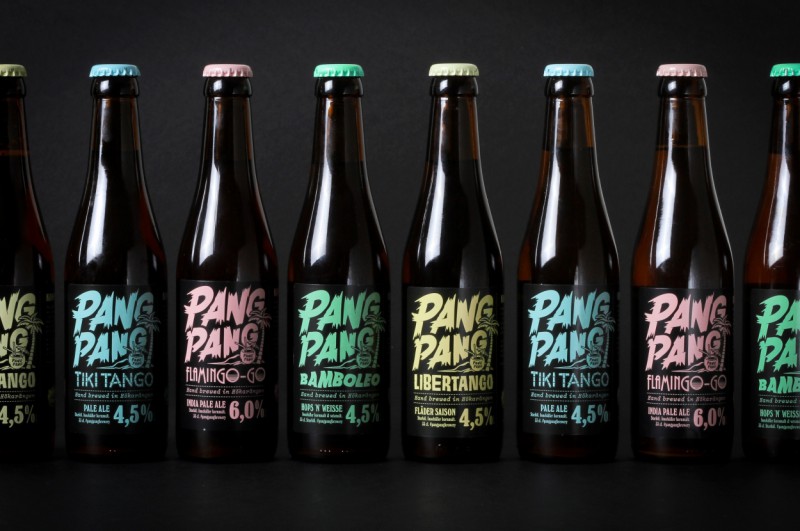 PangPang Brewery has got some seriously great looking beer bottles. Check out the full design below.
PangPang Brewery is a Swedish micro brewery in its true sense, everything is handmade from brewing, packaging and even putting the labels on the bottles.
For the summer of 2014, they released a series of summer beers that had some great packaging design. The theme of the series was Exotic Tiki and the beers got some tiki sounding names to go with the beer. Cocojambo, Pelekane, Waikiki and Flamingo-GO were some of the names.
The packaging idea is very simple but effective, one label on the side of a standard bottle and bottle caps in various colors with the PangPang Brewery logo. This just shows how simple good packaging design can be is you're being creative. Not everything needs to be reinvented, sometimes a cool sounding name and great colors are enough.
The theme and design are made by Stockholm based agency Snask who have made a bunch of other cool design projects. Getting a hold of some of PangPang Breweries beer might be a bit tough if you are not in Sweden until they go worldwide you'll have to stick by admiring the design or go to Sweden.
For more great beer packaging design I have a whole collection of great design in my archive, don't miss out on that.