Pantone Café is now open in Monaco and it looks great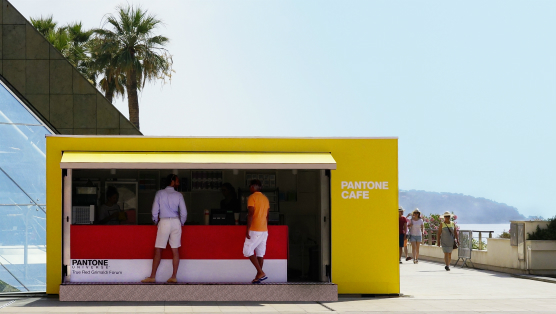 Take a look at the Pantone Café that has now opened for the summer on the French riviera.
From the 14th of july until the 9th of september the Pantone Café will be open at the Grimaldi Forum in Monaco. Everything in the café is color coded using different pantone colors.
The Pantone café is open from ten in the morning to eight at night and they have a selection of drinks, sandwiches and sweets that all come with a Pantone color code. How about a Pantone 15-0543, or cold pressed apple and cucumber juice as you might say at a regular café.
So if you want to have a snack at the beach this summer in a colorful way visit the Pantone Café before it is too late.
You can also check out the more at Instagram and Facebook.