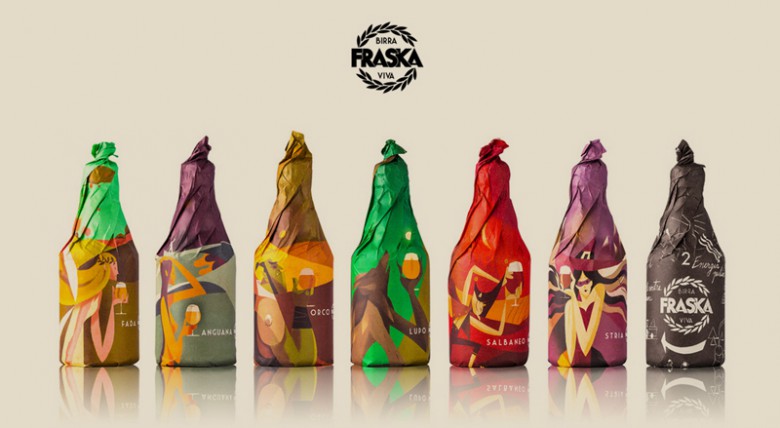 This beautiful paper wrapped beer packaging is made for the Italian beer brand Fraska, check out this great design.
This paper wrapped beer packaging is so cool. Not only does it put a cool twist on a packaging that is often all about the label. It is also done great with cool illustrations on the paper that the bottles is wrapped with.
The beer brand is called Fraska and it is an Italian craft beer brand. To make their packagings stand out they wrapped their bottles in paper instead of using a traditional label. To make the paper used for the wrapping look great they hired Riccardo Guasco.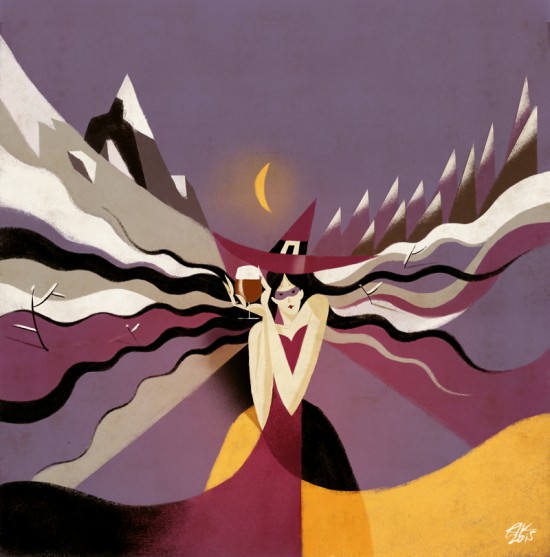 He made seven differents designs. All made in a modern way with great coloring but inspired by fairy tales. For each design there is a character from a fairy tale, each one is also holding a glass of beer.
Love this design in every way. Only bad thing about this is that the chances of getting a hold of one of these beers might be slim.
Paper wrapped bottles is not that common but I have put together a list of paper wrapped wine bottles before that you can check out here. We also have some great examples of other beer packagings, check them out here.