Paper wrapped wine bottles – 10 Cool Design Ideas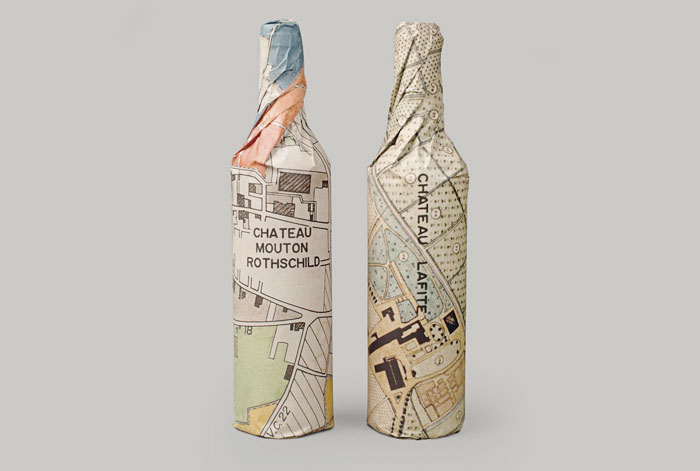 We have created of great wine packaging design where the theme is paper wrapped wine bottles, get you inspiration from these 10 great examples.
To sell wine these days it's not enough to have a decent wine at a decent price, way to many producers offer just that. With those two options out of the way there is marketing and packaging left to do something about. Today we focus on the packaging.
Now there aren't that many ways to package a wine, box or bottle is the two standard ways and we are looking only at bottles in this list. So there you are, a decent wine at a decent price and now you need to design a great label, or do you?
There is another option, forget about the label and just wrap the entire bottle in some good looking paper instead. You'll get far more paper to work with and as you will see in our examples you can go creative with paper wrapped wine bottles just like you can with regular labels.
Now check these out and once you're done you should also check out our lists of colorful wine bottle designs and some minimalistic wine bottle designs, they look just as good. Just different.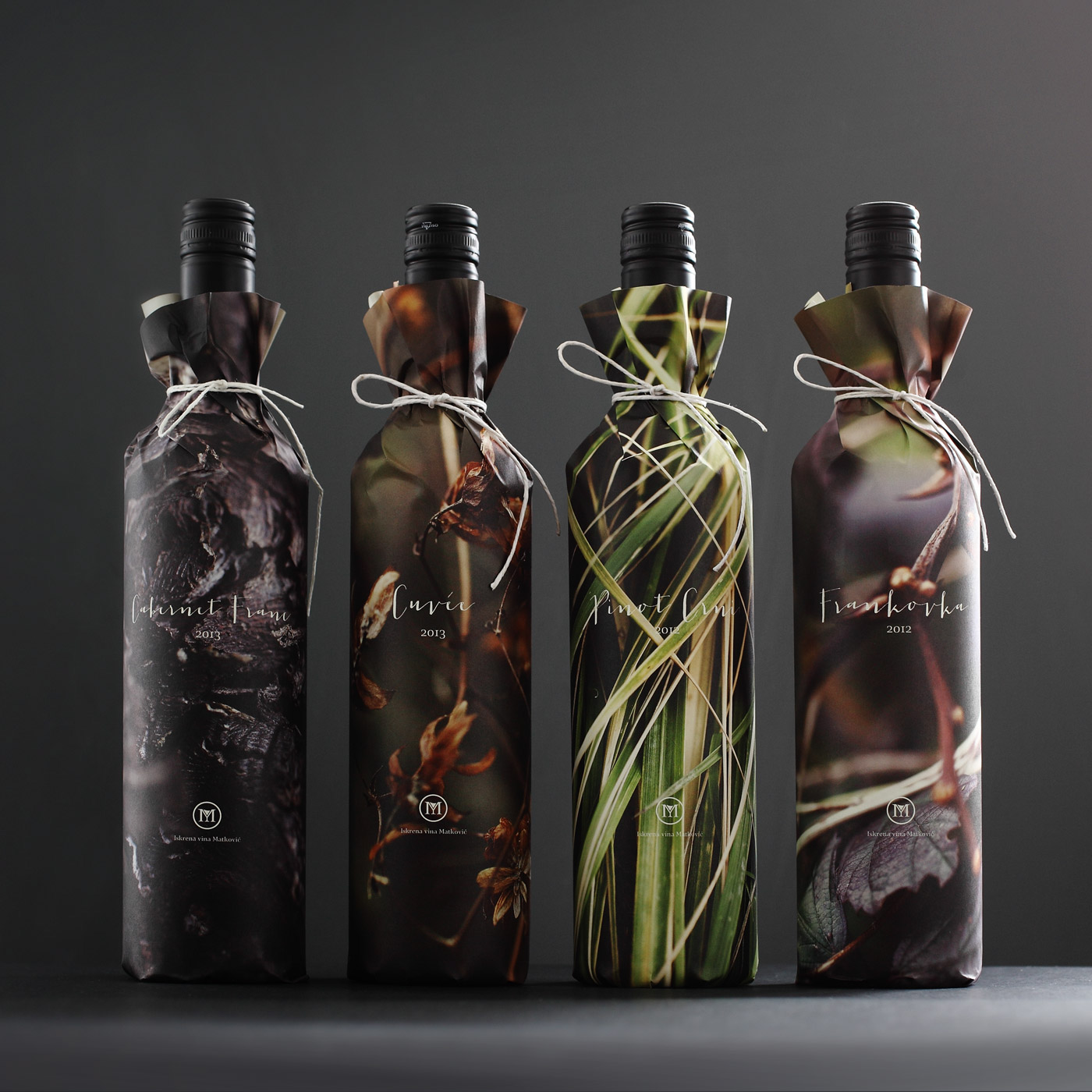 Let's start out strong with these very cool paper wrapped wines from Honest Wines. (source)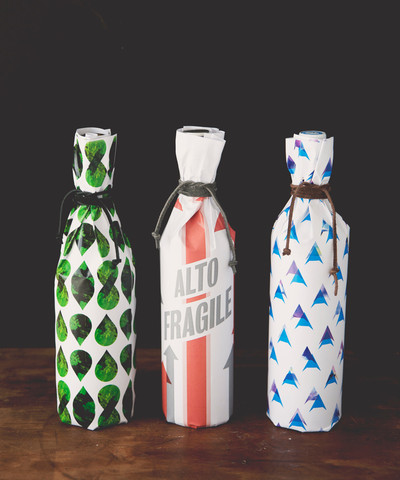 These good looking bottles are sadly not sold like this, but you can buy the wrapping. (source)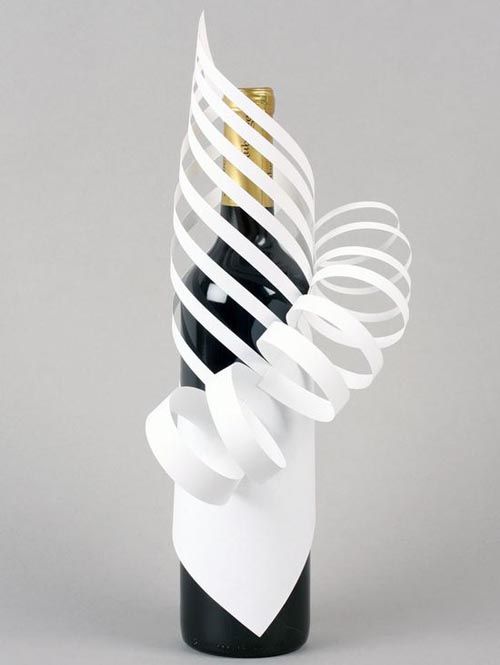 Just because you wrap your wine in paper doesn't mean you have to wrap the entire bottle. (source)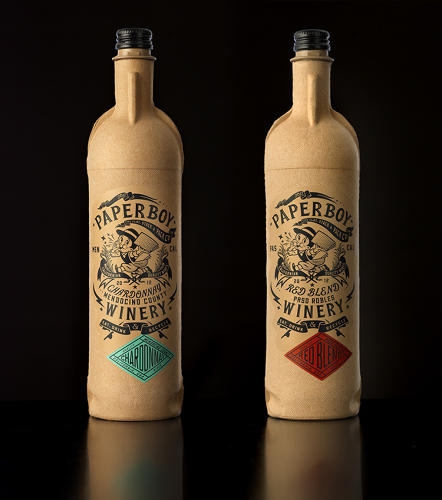 And you don't need to use regular paper either. Just make the entire bottle out of paper. (source)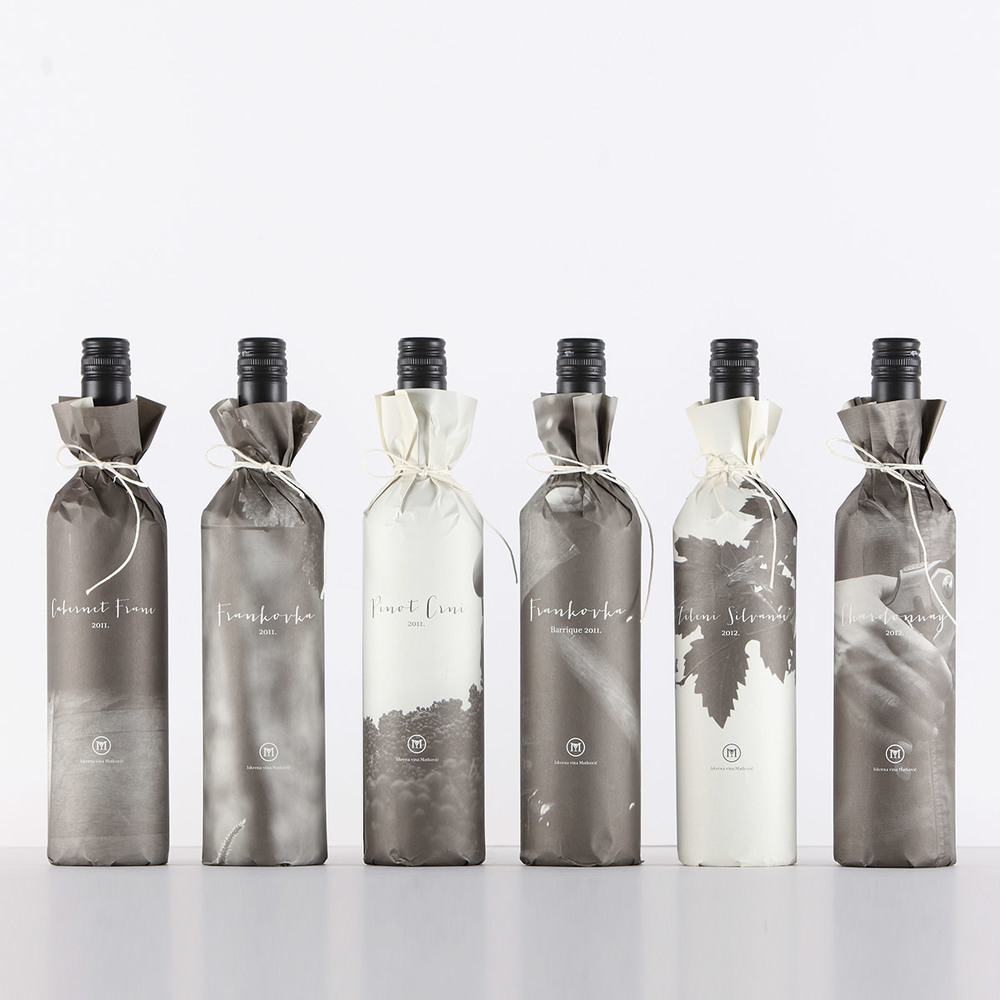 More great design for Honest Wines, this time it's all in black and white. (source)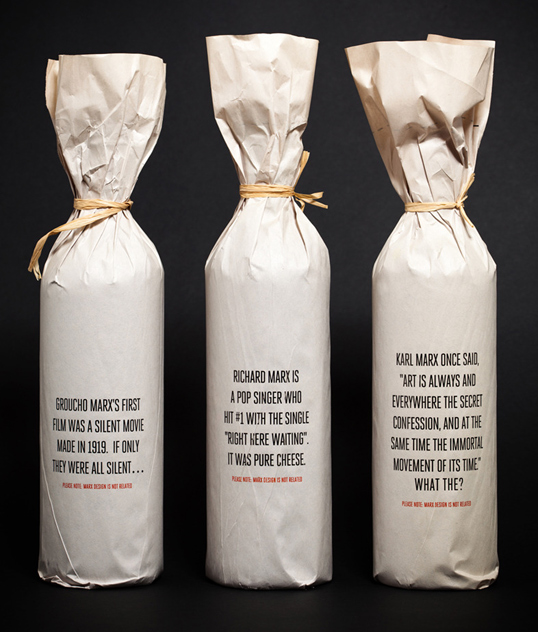 Marx wine is all about the famous different Marx's. (source)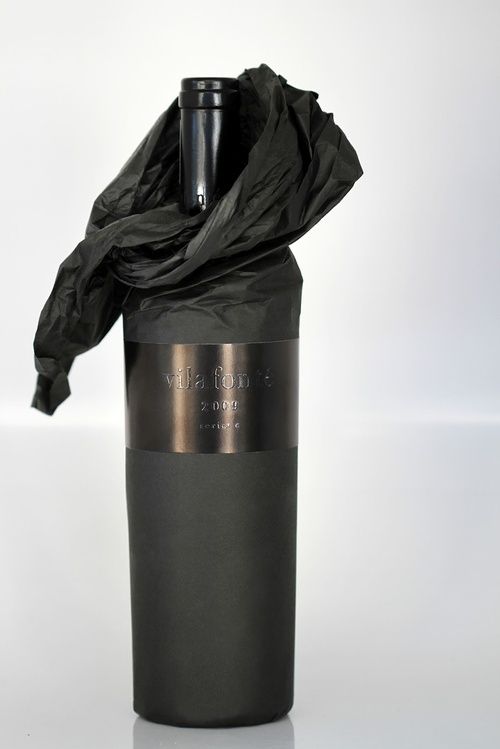 Wine wrapped in paper can still have a label on the outside, elegant stuff. (source)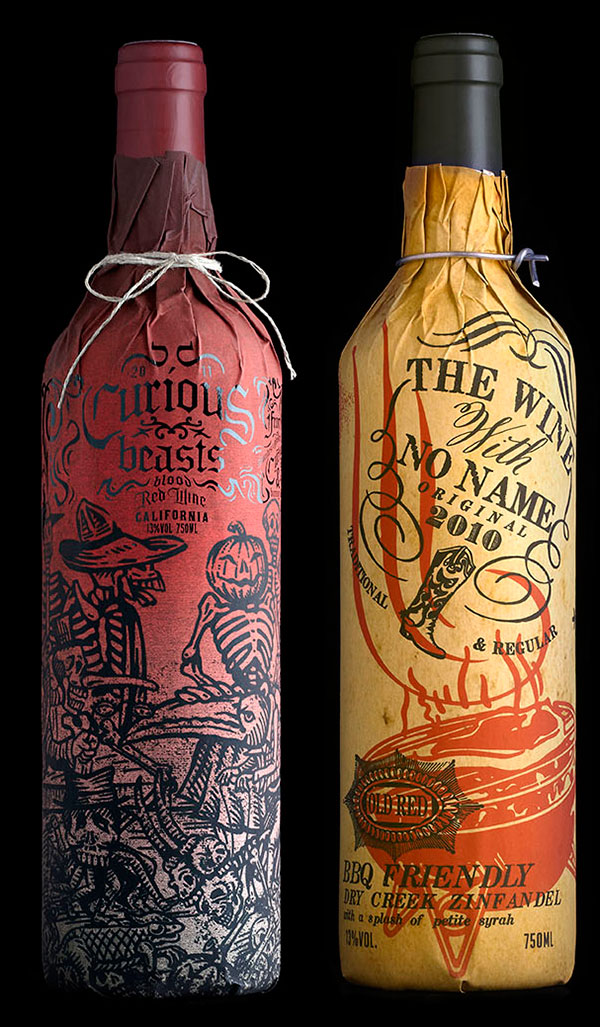 And why not use a little bit of color when designing that old paper. (source)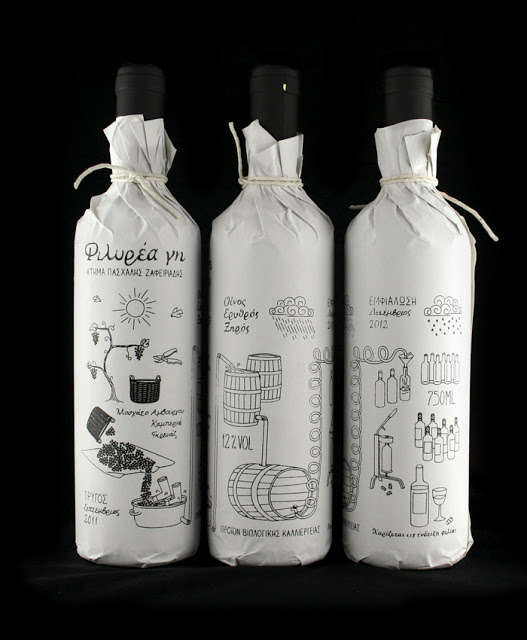 White with illustrations always work. (source)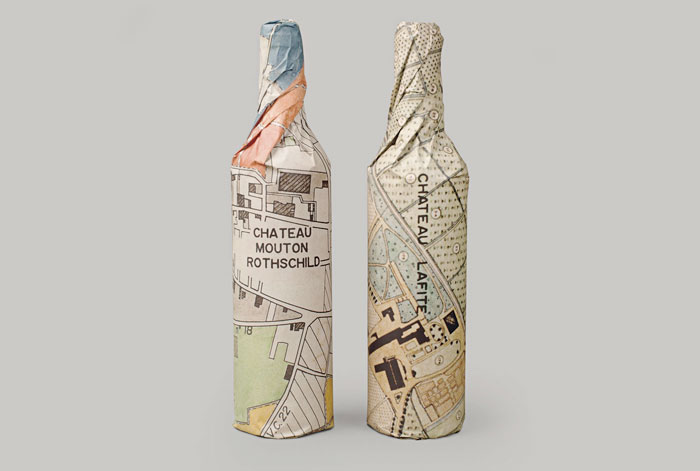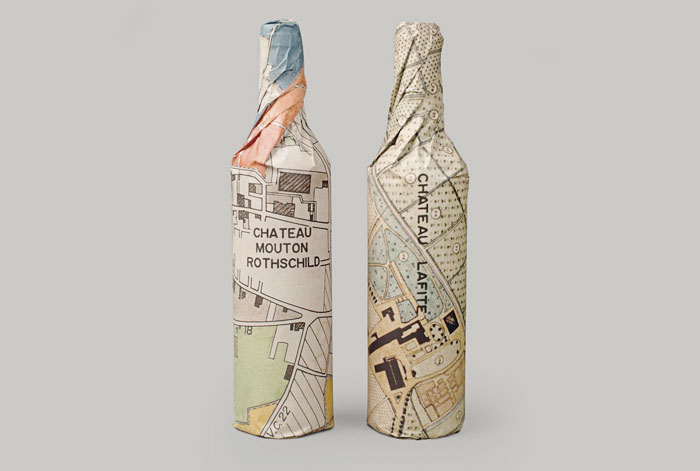 And we end this with our favorites, printed maps from where the wine was made. Simple, clever, great looking. (source)