Try This Sweet Passion Fruit Champagne Cocktail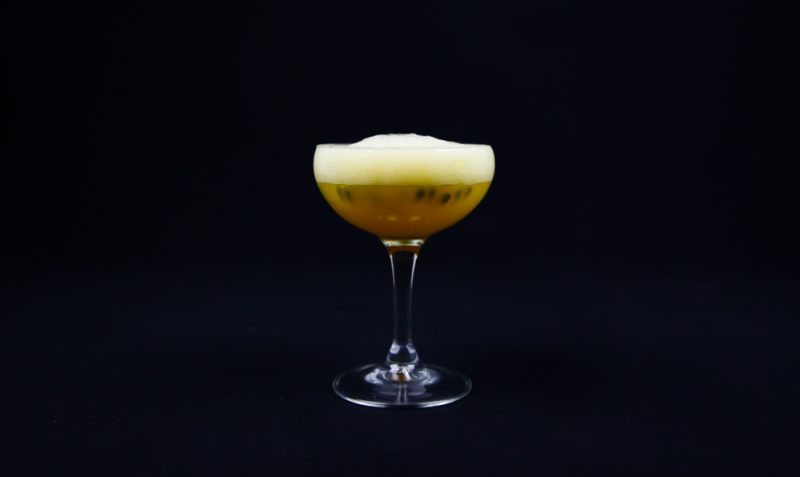 This is the perfect Champagne Cocktail for all you sweet tooths. So do try this Sweet Passion Fruit Champagne Cocktails, you won't be sorry.
This Passion Fruit Champagne Cocktail is a bit on the sweet side. But sometimes that is exactly what you're looking for. You really can get tired of all those liquor heavy speakeasy drinks. So mix things up with this sweet cocktail.
If you recognize it is because it was published here around New Years in a collection of Champagne Cocktails.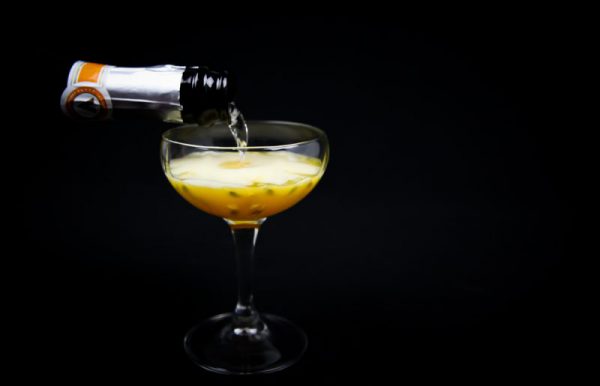 To make it is easy. You'll need Champagne or any good dry sparkling wine like a Cremant or Cava if you don't want to break your budget. Fresh passion fruit, simple syrup and some lemon. That's it!
So you see making drinks is not hard at all. Now let's make this Passion Fruit Champagne Cocktail shall we?
Passion Fruit Champagne Cocktail
3 oz / 9 cl Champagne
1 oz / 3 cl Simple Syrup (1 part sugar 1 part water)
1 Passion Fruit
0.5 oz / 1.5 cl Lemon Juice
½ Passion fruit
Sieve
Shaker or plastic jar
Spoon
Ice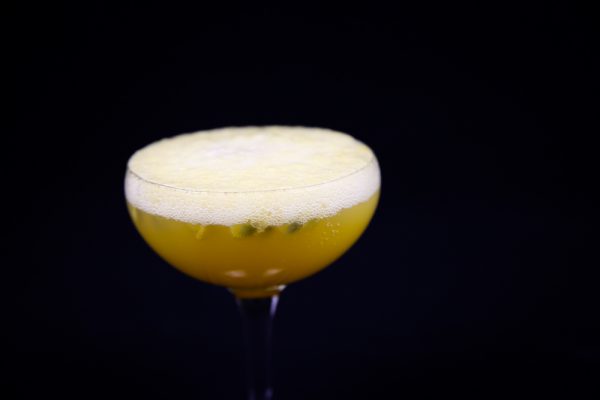 Cut the passionfruit into half. Scrape out the seeds into the sieve and squeeze the seeds with the spoon to get all the juices out. Add the simple syrup and lemon juice and a handful of ice to the shaker. Stir to cool down the liquid.
Strain the liquid into the glass. Add the seeds from half a passionfruit and top with Champagne.
The sugar will cause the Champagne to rise in the glass very easily. The foam on top of the cocktail in my photos is not a trick. That came from pouring the Champagne very slowly, so be careful not to spill.
Drink Recipes at Ateriet
Making drinks is fun and I highly recommend trying some of my recipes out. Use them as a starting point to create new and fun stuff. Some of my drinks are classics with a twist, some a real classics and some are inventions of my own. You'll find them all here.