Passion Fruit Ice Drink With Vodka and Lime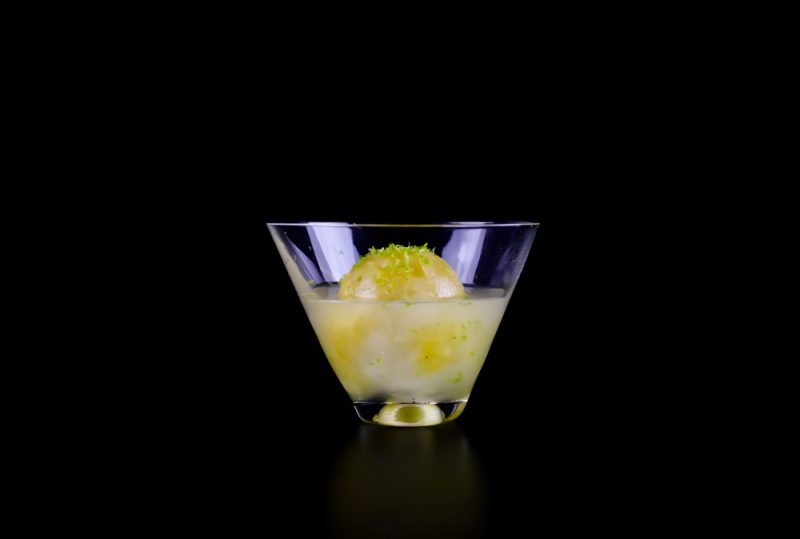 Try this great Passion fruit ice drink that changes flavor as you sip, the key is the flavored ice, it melts while you sip which gives you a flavor changing drink. Learn how to make it!
This Passion fruit ice drink with vodka and lime changes flavors as you sip it. It starts out strong with only a kick of lime and vodka with some lime aromas but as the passion fruit ice melts it flavors and sweetens the drink. So by the last sip you'll be drinking a sweet passion fruit drink with just a touch of vodka and lime.
The Passion Fruit Ice is the key
The key to the passion fruit ice drink is of course the giant round ice cube. It is made out of passion fruit juice from fresh passion fruits and a simple syrup. It's not very hard to make and it puts a fun twist on any drink.
You can of course use this same technique with other types of juices and flavorings. I've tried similar drinks in bars but this is the first one that I've made myself. But I will definitely revisit this simple technique.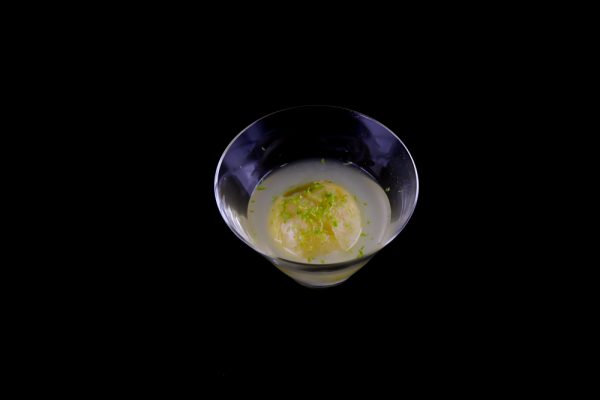 Passion Fruit Ice Drink With Vodka and Lime
First make the ice cubes, I bought myself a set of silicone ice cube trays so I can make big round ice cubes. You can get a set right here. The shape is not that important but I do think you should use a big ice cube. You can use regular small ice cubes but there is a risk of them diluting the drink too fast and you'll miss out on part of the fun thing about this drink.
1 part passion fruit juice
1 part sugar
1 part water
Bring water and sugar to a boil so the sugar melts. Set aside. Cut fresh passion fruits in half and scrape out the seeds and meat. Add the passion fruit to the simple syrup and mix for about 30 seconds until you have a yellow syrup. Strain through a sieve to remove the seeds and then freeze. You should of course do this at least a day before so the ice has time to freeze. The recipe is made in parts, to make one I used 3 cl / 1 oz vodka.
2 parts vodka
1 part fresh lime juice
ice
small pitcher
1 lime
1 passion fruit ice cube
Add the passionfruit ice cube to a glass. Add the vodka, lime juice and a handful of ice to the pitcher. Stir for 30 seconds, then pour the drink over the ice cube without allowing any of the ice cubes to slip by.
Grate a little bit of lime peel on top of the cube, serve.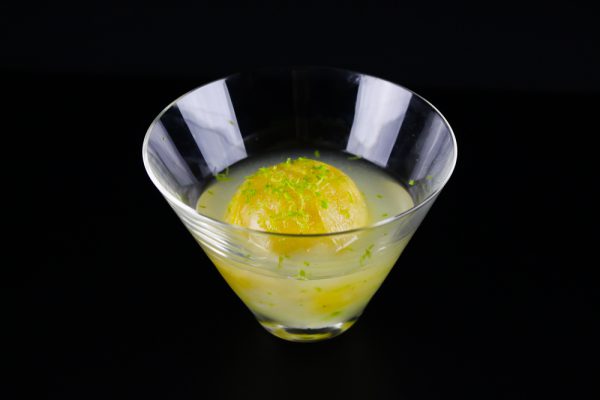 Drink Recipes at Ateriet
Making drinks is fun and I highly recommend trying some of my recipes out. Use them as a starting point to create new and fun stuff. Some of my drinks are classics with a twist, some a real classics and some are inventions of my own. You'll find them all here.