Pasta Strainer Hat – The Bowler Hat Colander Lets You Cook with Style

Make sure you look cool when cooking. With this Pasta Strainer Hat you will be the coolest cat in the kitchen.
You need to own a Pasta Strainer Hat. Just imagine yourself in the kitchen. Dressed up in black and white, complete with a bowler hat. You'll be cooking that pasta sipping a glass or red wine.
Telling enchanting anecdotes from your adventurous life and when it is time to strain the home made fettucine you'll simply tilt your hat and strain the pasta.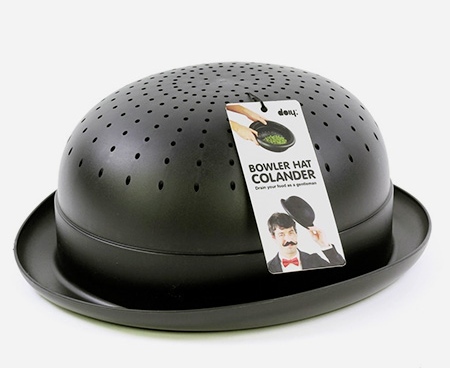 Your guests will be amazed. Probably over how cool you are but also on how disgusting you are for inviting your guests to a meal that been strained to something you've been having on your head all night.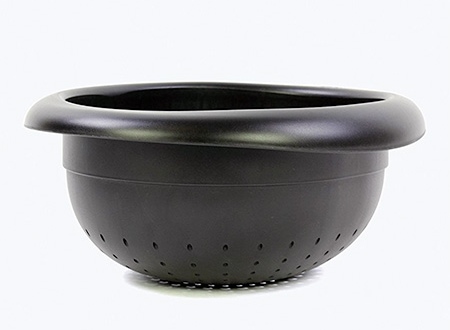 Where to buy the Pasta Strainer Hat
If we skip the hygienic stuff the Pasta Strainer Hat really is sort of cool. You don't have to wear it to use it and it will still look cool. Get yours here for as low as $10. That's almost stealing considering your coolness. Get the hat here.