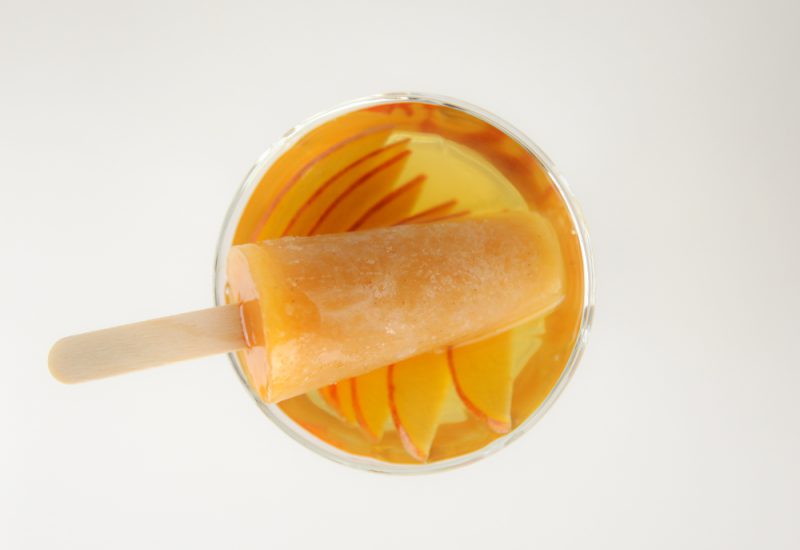 Try this refreshing Peach Bourbon Ice Pop Cocktail, the combination of bourbon and peach works great with some cinnamon and an ice pop.
The combination of bourbon and peach is classic, with this touch of cinnamon syrup and the peach vanilla ice pop it gets more fun. But the drink works great on its as well so feel free to skip the ice pop if you want to. Now let's make this thing.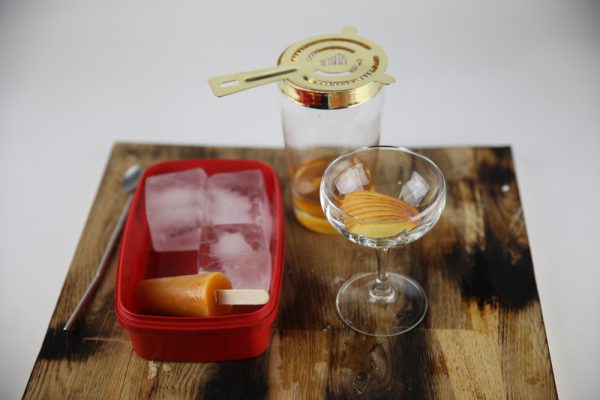 Peach Bourbon Ice Pop Cocktail
I'll start with the peach and vanilla ice pop, then I'll continue with the drink, good luck.
Peach Vanilla Ice Pop
1 peach
½ vanilla bean
6 tbsp simple syrup (1 part sugar + 1 part water)
3 tbsp water
Chop the peach. Split the vanilla bean and add everything to a pot. Bring to boil on low temperature and simmer for ten minutes. Remove the vanilla bean. Mix into a smooth thick sauce. Freeze.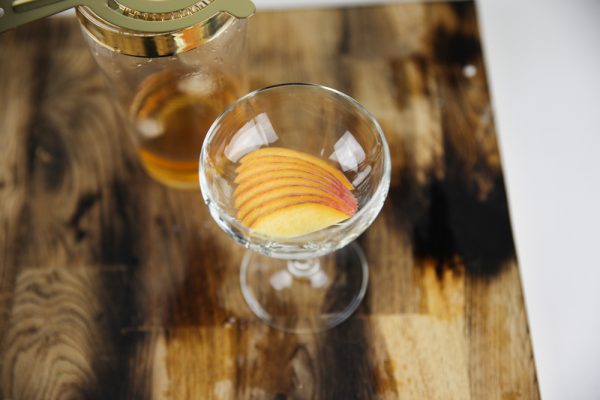 The Ice Pop Cocktail
1 peach vanilla ice pop
2 oz / 6 cl bourbon
1 oz / 3 cl cinnamon syrup (1 part sugar + 1 part water + cinnamon stick)
1 oz / 3 cl Cointreau
a few slices fresh peach
ice
glass
spoon
shaker or mixing glass
sieve
First make the cinnamon syrup. Bring water and sugar to a boil and add a few cinnamon sticks. I made about two cups of syrup and used five cinnamon sticks. Don't worry about making too much, it can be used for other drinks.
Add bourbon, cinnamon syrup and Cointreau to the shaker, add ice and stir for 30 seconds. Add the sliced peach to the glass. Strain the drink into the glass. Add the ice pop. Enjoy!
This recipe is also featured in my collection of five different ice pop cocktails, find it here.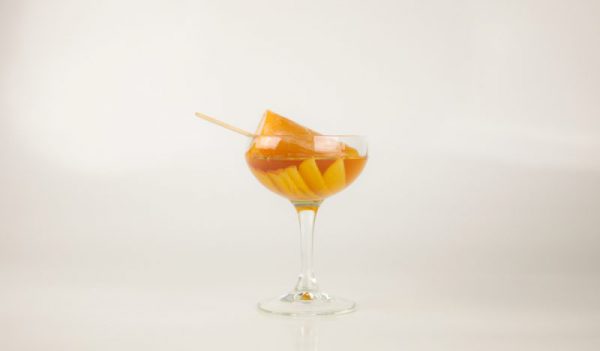 Drink Recipes at Ateriet
Making drinks is fun and I highly recommend trying some of my recipes out. Use them as a starting point to create new and fun stuff. Some of my drinks are classics with a twist, some a real classics and some are inventions of my own. You'll find them all here.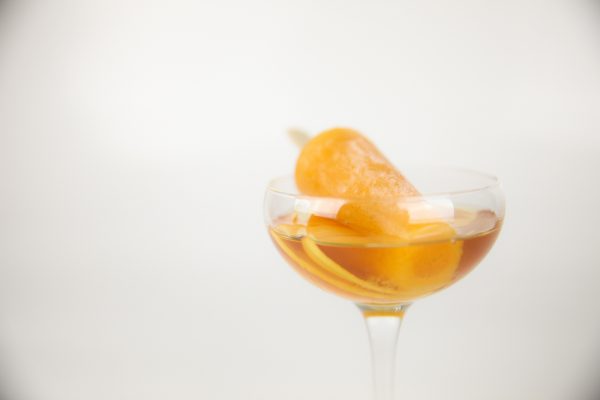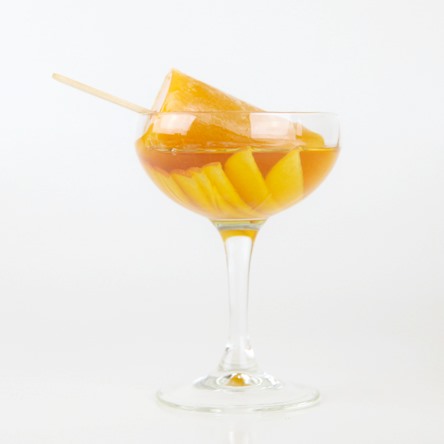 Tags: bourbon, cinnamon, ice pop, ice pop cocktail, peach, popsicle, vanilla