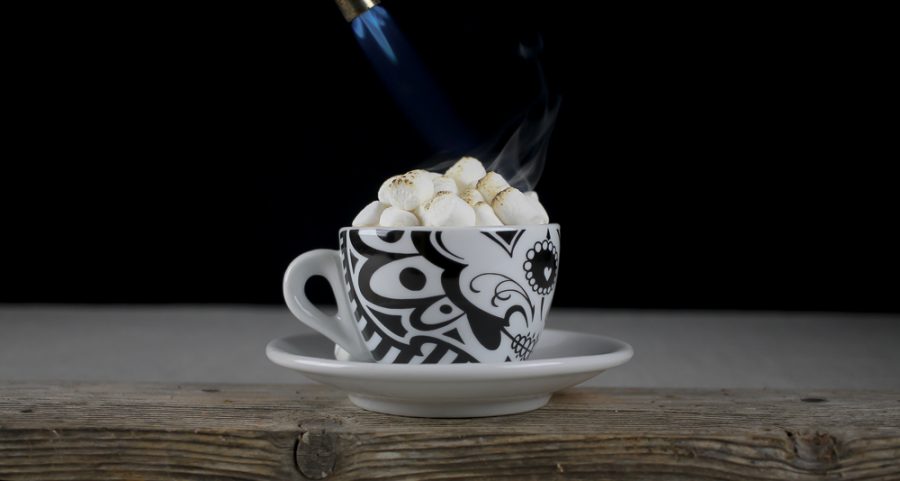 Sometimes you just want to go too far, that is kind of the case with this Peanut Butter Hot Chocolate with Bourbon and Marshmallows, it's boozy, it's sweet, uses lots of cream, peanut butter and comes topped with toasted marshmallows. Let's make one!
Adding something strong to hot chocolate is hardly a new idea. A sip or rum or bourbon is always a nice twist when you've been out in the cold. But you can twist this classic a bit more. That's how I came to make this Peanut Butter Hot Chocolate with Bourbon and Marshmallows.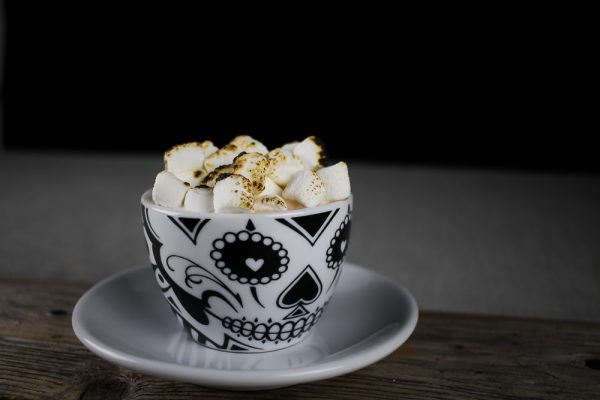 I was thinking hot chocolate, that should go with peanut butter, right? So I made a batch of homemade hot chocolate. Added some peanut butter, whipped the cream, brought out the bourbon and combined it all. But that wasn't enough, to complete this one I added a handful of mini marshmallows on top of it all and toasted it with a Creme Brulee burner. That was nice and easy to make. So let's get the recipe for it ok?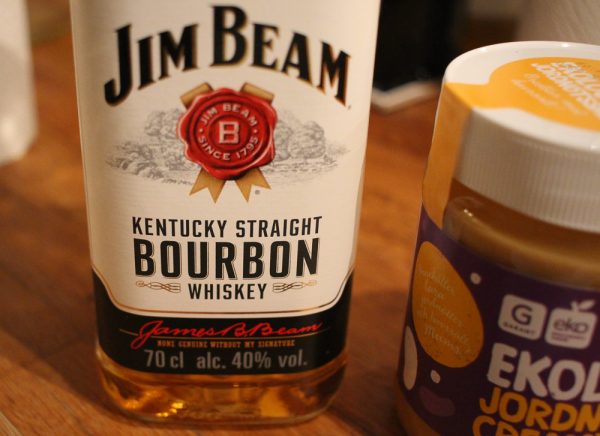 Peanut Butter Hot Chocolate with Bourbon and Marshmallows
1 cup of milk (3% fat)
1.5 tbsp cocoa powder
2 tbsp sugar
1.5 tbsp smooth peanut butter
1 oz / 3 cl bourbon
2 tbsp whipped heavy cream
1 handful of mini marshmallows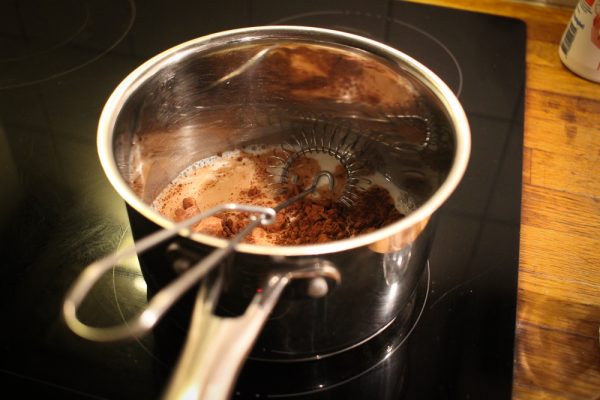 So, let's make this. First, whip the cream and bring out the bourbon. You can also fill the cup you will be using for serving with hot water. I don't heat the bourbon and the whipped cream will not be hot either. So if you use a cold cup it might not be hot enough.
Then add milk, sugar and cocoa powder to a pot and bring to a boil while whisking. Once it's hot set aside and add the peanut butter without boiling it again. Whisk so all the butter melts into the hot chocolate.
Empty the cup and pour in the bourbon. Fill the cup but leave a little room for cream and marshmallows on the top. Spoon on the cream and then add the marshmallows. Then toast the marshmallows carefully with a Creme Brulee burner. Serve, with a spoon and feel the warmth spread.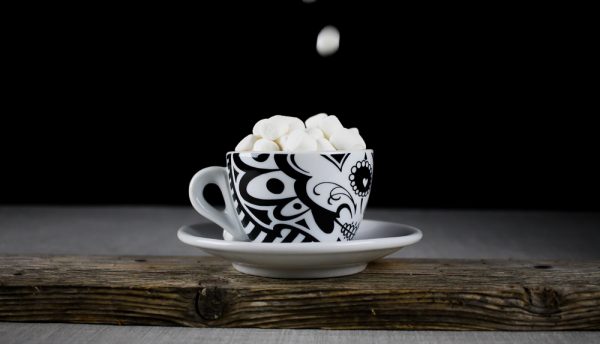 Drink Recipes at Ateriet
Making drinks is fun and I highly recommend trying some of my recipes out. Use them as a starting point to create new and fun stuff. Some of my drinks are classics with a twist, some a real classics and some are inventions of my own. You'll find them all here.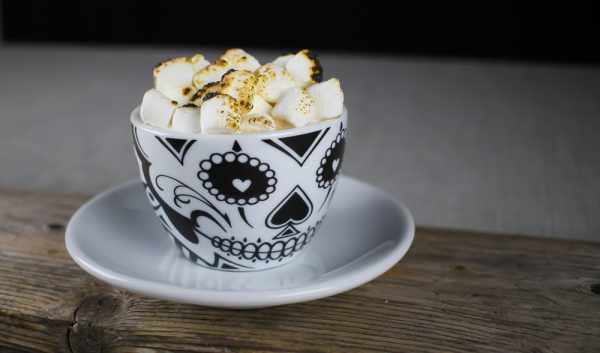 Tags: bourbon, bourbon cocktails., bourbon drinks, chocolate, cream, hot chocolate, hot cocktails