Pepsi Holiday Emoji Collection Comes with Holiday Sweatshirts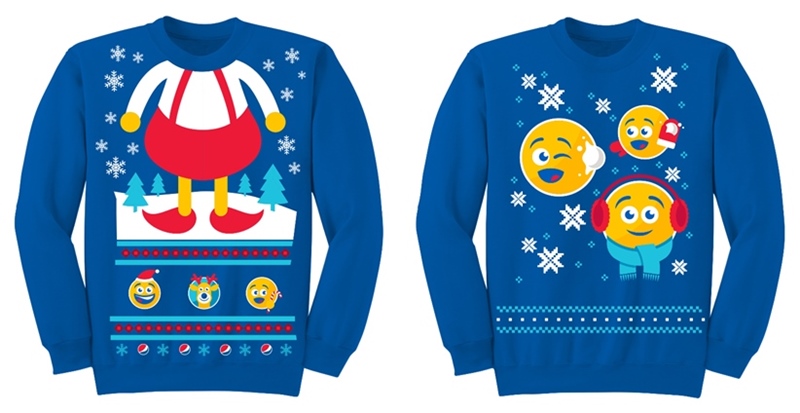 Pepsi is bringing their #SayItWithPepsi campaign back for the holidays. In the Pepsi holiday emoji collection there is also some great treats like holiday sweatshirts, cool hats and coffee cups, check these out.
Today the online store for the Pepsi Holiday Emoji collection opens its doors. You'll find all kinds of cool stuff in it like ugly Christmas sweatshirts (but they aren't that ugly) phone cases, coffee cups and much more.
Apparently the previous Pepsi emoji campaigns have worked out so good that Pepsi have decided to make a special campaign just for the holidays. The theme is the same, Pepsi themed emojis but now they have got some holiday flair to them. The Pepsi Holiday emoji collection is free to download in the Apple App and Google Play Store and is featured on Pepsi and Diet Pepsi two-liter bottles, through the end of the year.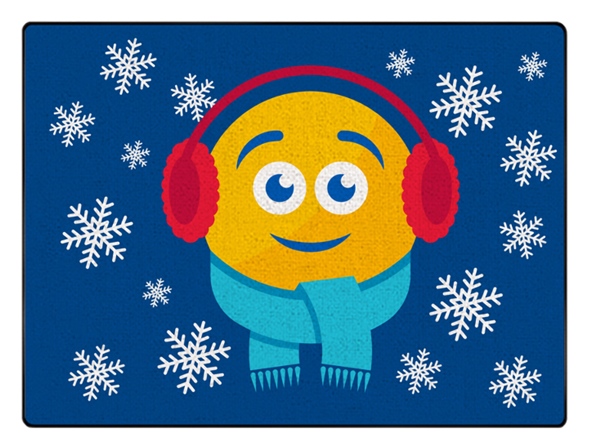 In addition, Pepsi launched an online holiday hub where fans can purchase special-edition PepsiMoji items, just in time for holiday shopping. Available through December 26, PepsiPopUpShop.com features festive holiday products that are perfect for gift giving, holiday party decorating and more.
About the Pepsi Holiday Emoji Campaign
"At Pepsi, we're always looking for ways to create fun, shareable moments for our fans and what better time to do that than during the holiday season?  With our latest PepsiMoji collection, fans can spread holiday cheer in fun, creative ways," said Stacy Taffet, Sr. Director of Marketing, Pepsi.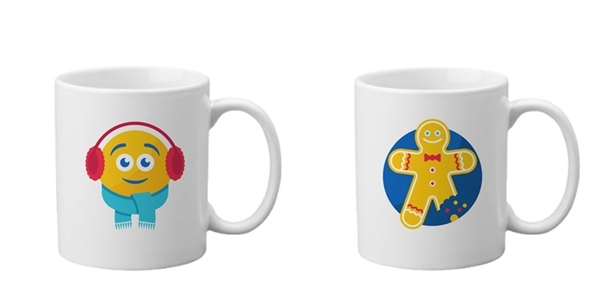 "We're excited to once again take the PepsiMoji characters off of the screen and add them to our packaging and limited-edition gifts on our online holiday hub."
Personally I just want one of those Pepsi Holiday Sweatshirts to wear for Christmas, my size is Large by the way…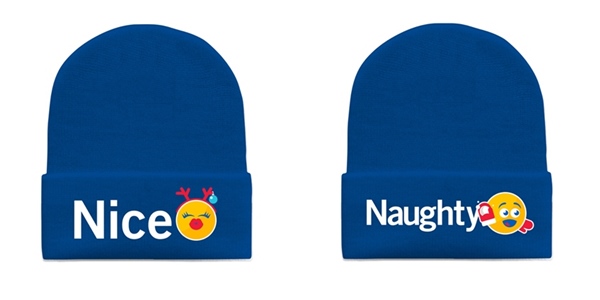 About PepsiCo
PepsiCo products are enjoyed by consumers one billion times a day in more than 200 countries and territories around the world. PepsiCo generated more than $63 billion in net revenue in 2015, driven by a complementary food and beverage portfolio that includes Frito-Lay, Gatorade, Pepsi-Cola, Quaker and Tropicana. PepsiCo's product portfolio includes a wide range of enjoyable foods and beverages, including 22 brands that generate more than $1 billion each in estimated annual retail sales.

At the heart of PepsiCo is Performance with Purpose – our fundamental belief that the success of our company is inextricably linked to the sustainability of the world around. We believe that continuously improving the products we sell, operating responsibly to protect our planet and empowering people around the world is what enables PepsiCo to run a successful global company that creates long-term value for society and our shareholders. For more information, visit www.pepsico.com.