Pepsi Icons by Safari Sunday – Making Pepsi Look Good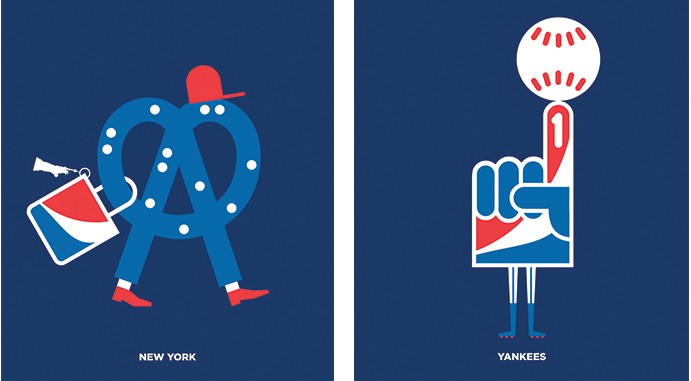 Pepsi Icons is a small but cool collection of Pepsi icons made by creative agency Safari Sunday, check them out for some design inspiration.
Pepsi icons by Safari Sunday is this small but really cool collection of icons with no real theme that holds things together. They just look great.
The collection is small, four different icons where the Pepsi logo have been used in the design and four different T-Shirts with similar icons and a fun slogan. I would love to own all of these T-Shirts but I'm guessing that anyone who has seen them are drooling over them right now so I'll leave that for dreaming.
Check out the full collection below and for more by Safari Sunday you can check them out here. Also if you own a Pepsi T-Shirt like this feel free to donate it, why not to your favorite website…
For more on Pepsi make sure to check out our full coverage here.