Pepsi Launches Drinkfinity As A New Way To Drink Better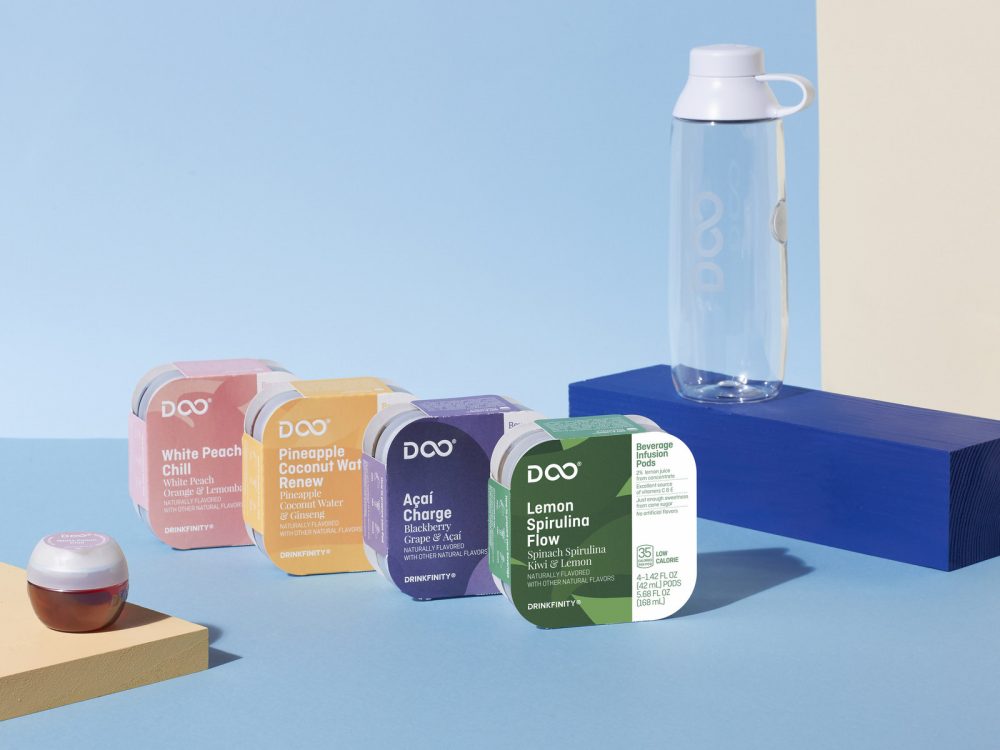 Pepsi wants you to "Peel, Pop and Shake to create your own personalized beverage with their new healthy drink concept Drinkfinity.
Drinkfinity is the latest launch from Pepsi. With this new concept, they are going after the modern, health-conscious individuals who you'll bump into daily. The concept does not sound bad at all. Let's go through it.
What is Drinkfinity
Drinkfinity is a health drink that you mix yourself. Drinkfinity is sold in pods that you combine with the special Drinkfinity bottle. The bottle looks like a regular refillable water bottle. You fill it with water and ice, if you like it cold of course.
Then you open up a Drinkfinity pod, open it and push it onto the top of the bottle, this squeezes in the content from the pod and then you shake it and go on with your day.
The pods are filled with both liquid and dry ingredients which are sealed separately in the pod until mixing. They are divided into four different categories or modes as Pepsi call them.
Charge: Get charged up with green coffee extract. You might use these Pods in the morning to jump-start your day—one Pod contains about as much caffeine as a cup of coffee.

Flow: Power your day with vitamins C & E

Renew: Throw these in your gym bag to bounce back with electrolytes

Chill: Relax and retreat with botanicals
In each of these modes or categories, there are multiple flavors like Pomegranate Ginger, Elderflower and Coconut Water Watermelon.
All flavors are free from artificial sweeteners and artificial flavors.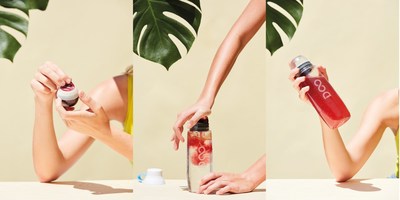 Is This Really New?
In some ways it is and in some not. Mixing flavors with water is not new at all. I live in Sweden and if you have grown up here you will have been drinking what we call "saft" since you were a child. Saft is like cordial or squash, like liquid Kool-Aid. You just mix water with liquid in any bottle and there is nothing new and special about that.
And that's just from my own point of view. Take a look at the gym and all those drink bottles with protein drinks and you'll see how common it is to already be mixing your own drinks.
What is new is how this is packaged and is marketed. Drinkfinity comes in a cool new packaging, is health and has environmental benefits. So if Nespresso can sell coffee pods all over the world even though it is dead easy to make coffee on your own I don't see why this shouldn't work.
What I Like About Drinkfinity
I like Drinkfinity and I think Pepsi can have a hit on their hands. Here are some of the great things about this concept.
It's environmentally friendly – Each pod uses about 65% less plastic than if you would have gotten a regular pre-mixed bottle. If you start calculating transport costs there are even more benefits.
It has the right ingredients and flavors – No artificial flavors, no artificial sweeteners. The flavors sound both tasty and a little bit exciting and fit the health-conscious crowd perfectly.
It looks good – Both the bottle and the pod look good. A combo of high-tech and a sporty healthy vibe. Drinkfinity wants their bottle to be a statement of course, and who knows. It might just become one.
It is still new – Yes you can just mix your own drink in any bottle or just bring a bottle of water but do we really? Drinkfinity brings together a bunch of small details into a good concept, the future will let them know if we think it's good enough.
On top of this Pepsi will donate one dollar for each purchase in the US during 2018 to Water.org who work to provide safe water in the developing world.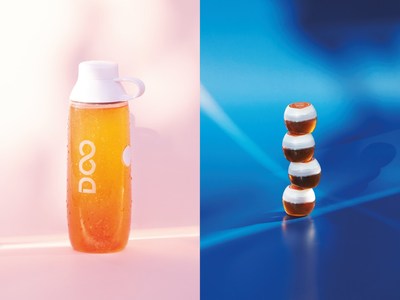 What will Drinkfinity cost?
The pods will come in packs of four and retail between $5.00 and $6.50, and the Drinkfinity Vessel retails for $20.00.
For more on Pepsi check out my full coverage here.
About Drinkfinity
Drinkfinity began with a vision. A vision to create the ultimate customizable beverage for the future. A vision to balance the needs of people and our planet.  A vision to rethink the way people drink. Created and developed in Miami, Fla., Drinkfinity was first launched in Brazil in 2014. Drinkfinity is a personalized beverage that allows people to "Peel, Pop and Shake" to combine the dry and liquid ingredients contained in portable
Pods with water in a reusable, BPA-free Vessel, and create blends in a variety of flavors. A PepsiCo venture, Drinkfinity embraces the way people live by providing unique blends to answer their multifaceted lifestyle needs throughout the day. Drinkfinity is currently available for purchase in the United States and Brazil exclusively at www.drinkfinity.com. For more information on Drinkfinity, visit www.drinkfinity.com.  Follow Drinkfinity on Facebook and @drinkfinity.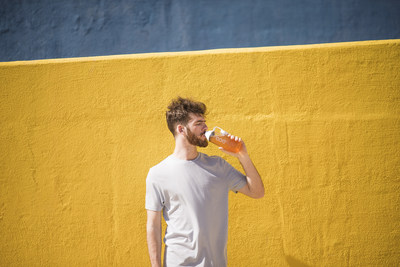 About PepsiCo
PepsiCo (NASDAQ: PEP) products are enjoyed by consumers more than one billion times a day in more than 200 countries and territories around the world. PepsiCo generated approximately $63 billion in net revenue in 2016, driven by a complementary food and beverage portfolio that includes Frito-Lay, Gatorade, Pepsi-Cola, Quaker and Tropicana.
PepsiCo's product portfolio includes a wide range of enjoyable foods and beverages, including 22 brands that generate more than $1 billion each in estimated annual retail sales. At the heart of PepsiCo is Performance with Purpose – our fundamental belief that the success of our company is inextricably linked to the sustainability of the world around us. We believe that continuously improving the products we sell, operating responsibly to protect our planet and empowering people around the world is what enable PepsiCo to run a successful global company that creates long-term value for society and our shareholders. For more information, visit www.pepsico.com.