Pepsi Max and their great commercials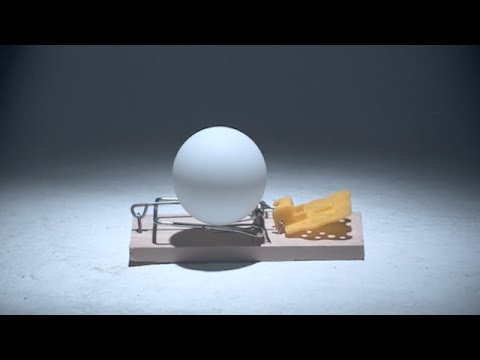 Pepsi Max just keep delivering great commercials, their latest in a long line of great short movies features mouse traps and ping pong balls, and a lot of them.
The short film "Chain Reaction" that you can look at above uses the reaction on thousands of mouse traps that is baited with ping pong balls. Then one balls make them all react and within seconds the whole room is filled with flying mouse traps and ping pong balls.
One ball flies into a tube and releases another batch of ping pong balls and mouse traps inside an ventilation drum, this time the balls are colored in Pepsis classic colors red, white and blue. The film is created by London based studio HarrimanSteel and it is made without any special effects. There are also some fun facts about the production of the clip, 2100 ping pong balls were ordered of 1840 were used. The shooting day took 18 hours, quite some time for a 15 second clip (in real time). You can watch a behind the scenes clip of the day of the shoot below.
But this is only the latest of one of many films made by Pepsi Max in the last few years, further down below you can take a look at some of Pepsi Max other great films and read a bit about them.

This is the behind the scenes film from the "Chain reaction" made for Pepsi Max.

In this Pepsi Max commercial you will meet Damien Walters who is a free running stuntman who has been challenged to run through a loop on foot, really cool if he makes it, not so cool if not.

Javier Jarquin is a Card Ninja who can make stuff with playing cards that you wouldn't think was possible, a cool and great clip.

This last one is about a few fotball players with some serious skills, add some Pepsi Max and loads of paint and you've got one cool film.