Perfect way to keep the Salad Jar fresh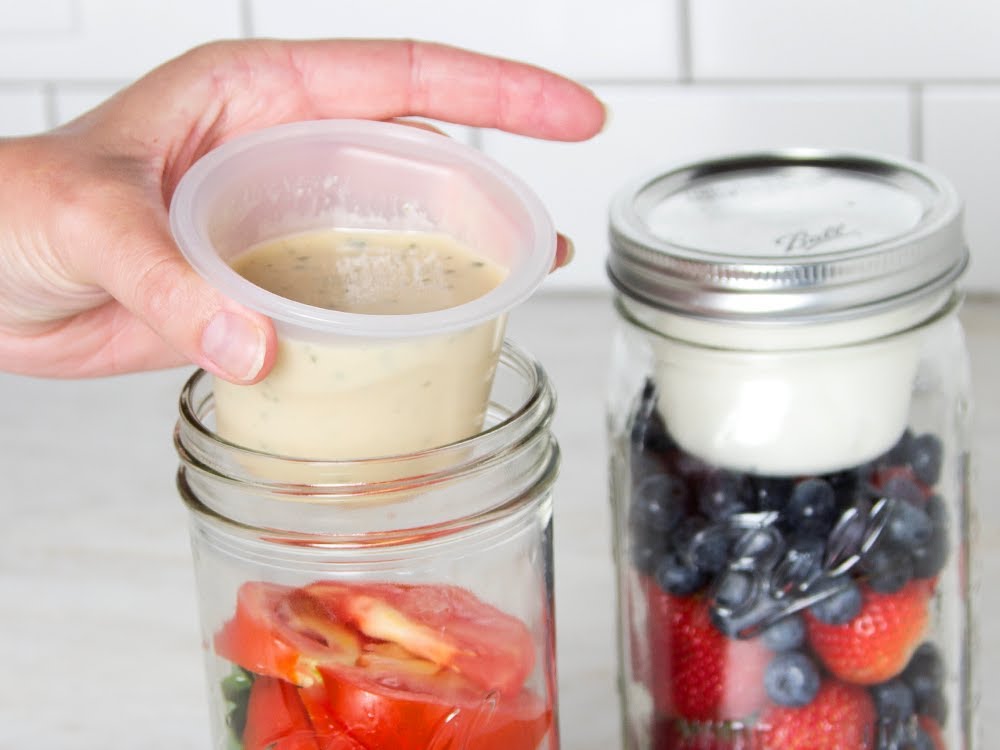 Watch this clever way of keeping you Salad Jar fresh.
Brought a salad for lunch but it was wet and soggy when it was time for lunch? We've all been there but now that problem is solved, and you don't have to bring an extra jar of dressing.
You can buy this clever cup made from recycled materials wich makes you bring both the salad and the dressing in the same jar but keep everything fresh for lunch, clever.
It is called the BNTO and is available here.