Photorealistic Food Paintings by Tjalf Sparnaay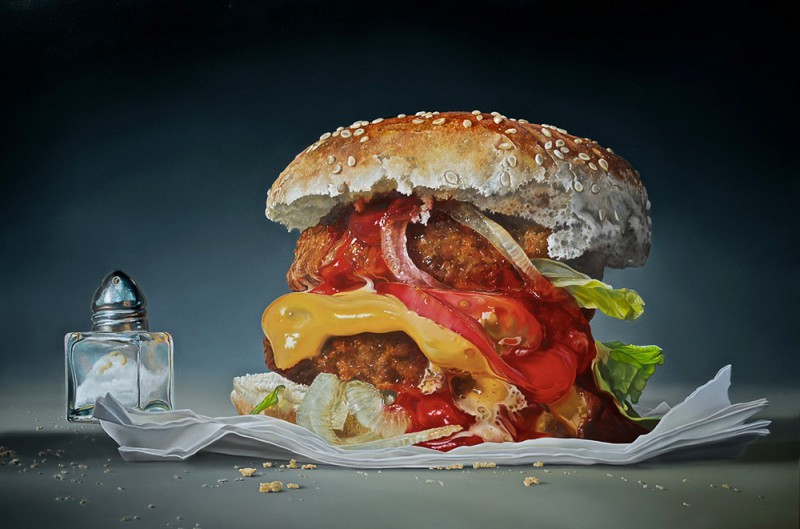 Take a look at some of the amazing work by artist Tjalf Sparnaay who specializes in mouth watering photorealistic food paintings.
Check out some of this cool food art by Dutch artist Tjalf Sparnaay, he has a special love for details of everyday food items. Bread, burgers, eggs, bananas and other daily foods are some of the favorite items you'll find by Tjalf Sparnaay.
The paintings are usually close ups of everyday objects, not all the work is based around food but a majority is. Bright colors, amazing details and a slight 80's look to the paintings make them really cool.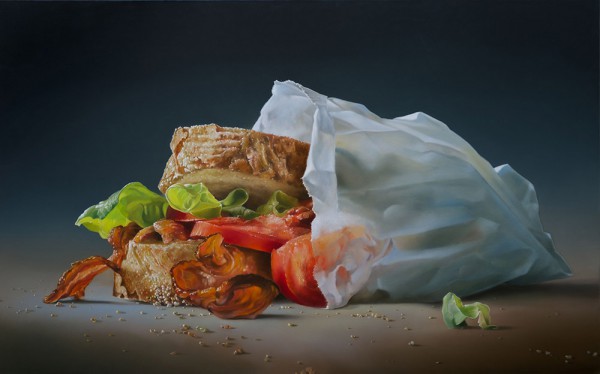 Tjalf Sparnaay was born in Haarlem, Netherlands in 1954. He is a self taught artist which also works with photography and illustrations. Since the beginning of the 2000's Tjalf's work have been getting a big worldwide recognition and his work has been on exhibitions all over Europe and North America.
Tjalf's work is a part of Photorealism – 50 Years of Hyperrealistic Painting which opened on the 30th of June 2016 and will stay open until the 25th of September at the Museum of Ixelles in Brussel, Belgium.
To see more of the work by Tjalf Sparnaay visit his website here. For more great art and design in food make sure to browse through our full coverage here.