Pizza Branding Design for Kvadrat Pizza in Moscow, Russia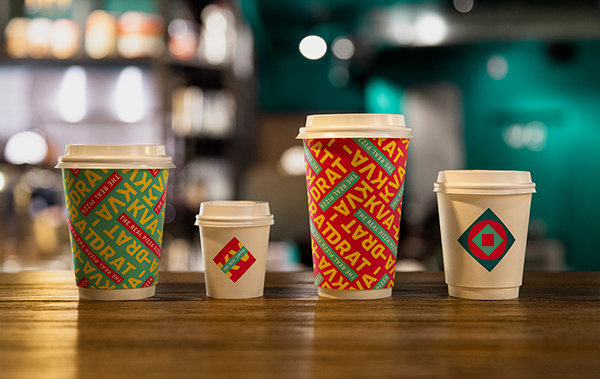 Let's take a look at the Pizza Branding Design for this Russian pizza place, it's called Kvadrat Pizza and it is looking good.
Kvadrat Pizza is a Russian Pizzeria that has been given a great Pizza branding design. The Kvadrat Pizza is partly run by two Romans, as in from Rome, Italy's capital not to be confused with Romania. They have decided to bring authentic pizza flavors to Russia's great capital Moscow. I don't know how good the pizza culture is in Moscow but from experience, you can always find a great pizza if you know where to look. Two Italians opening a new place won't hurt anyway I guess. Enough about that, now let's look at the branding for Kvadrat Pizza.
Kvadrat Pizza Branding
Kvadrat means square and this shape is the base for the design. A square logo with business cards and communication was created. For uses where a square won't fit there is also a rectangular alternative logo that is made of the original square logo. In addition to this, they have created twelve different square design patterns that can be used in the communication.
The basic colors are red and yellow, in addition to those the branding also uses two shades of green. I like the whole communication and branding design for Kvadrat Pizza. It looks modern and approachable. Not too cool for anyone to wander in for a slice of pizza and not cheap enough that you wouldn't want to set your foot inside the door.
There is also a complete website and smartphone app made by Basov Design Bureau, the corporate identity was made by Maxim Alimkin, Visual and animation by Constantin Bolimond and additional animation by Nastia Zubova.
Below are plenty of photos from the full branding and design. You can see the project in full here. If you want to see more great things in art and design do check out my full coverage here.