Pizza Slice Design for Slice Korea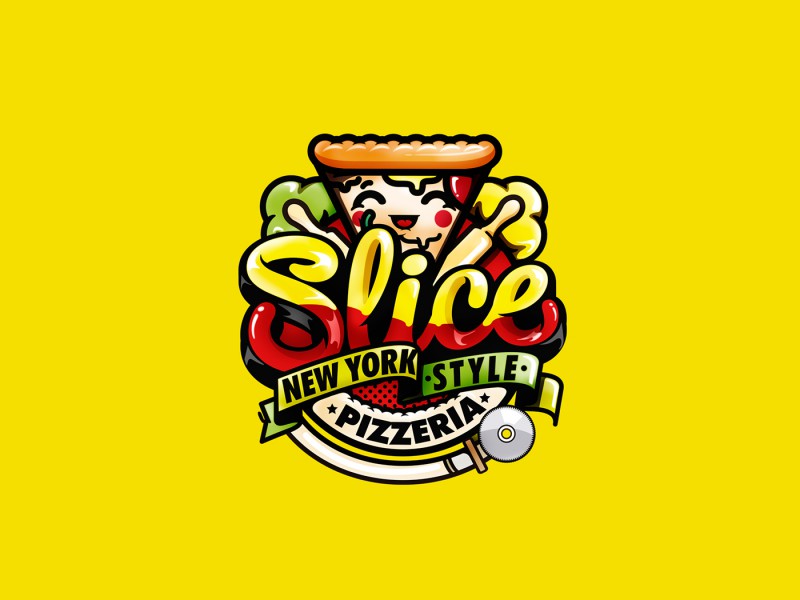 This cool Pizza Slice Design is made for the Korean pizza place Slice. Looks very cool and with the cartoon styled design we had to show it off.
This Pizza slice design really caught my attention when I first laid my eyes on it. With bold colors and a fun design with a happy pizza slice as the center it goes great with the brand.
The design is simple, one slice of pizza, two rolling pins, a slicer and a logo that uses some great typography. It packed with color and it looks modern and fun.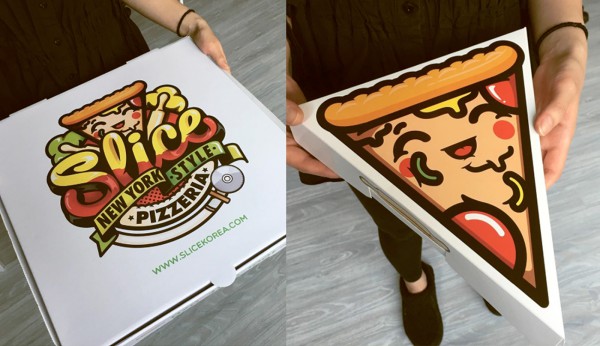 The design is not only the logo for Slice but is also used on the triangular take out boxes. It looks awesome and one could only hope that more pizza places could make some great design.
CocoToy from Venezuela is the agency behind the design, you can check out their other projects here. Check out the design in real life at Slice, Korea.