These Play-Doh Food Ads are as good as it gets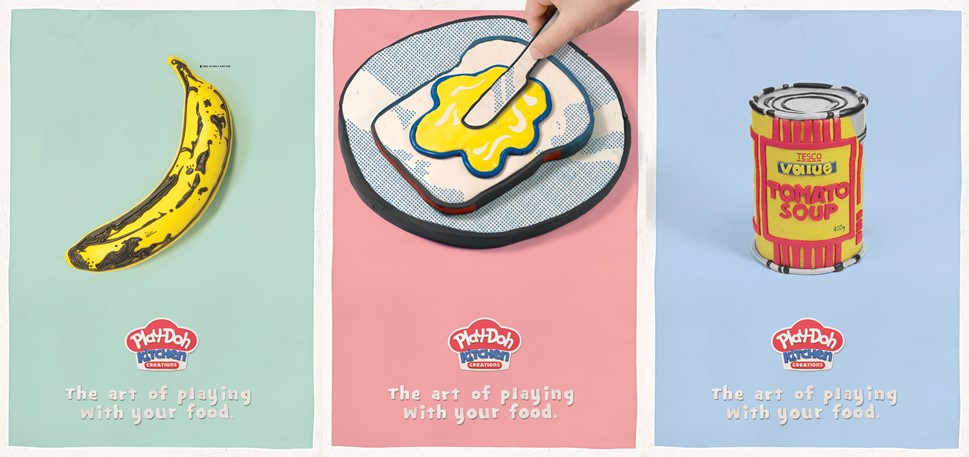 I haven't made food out of clay since I was a child myself, one look at these Play-Doh food ads made me reconsider. Check them out.
I think we all tried making a hamburger or banana out of Play-Doh, or out of some none branded but cheaper stuff. There's always one period for any child of yours or in your family when making stuff with Play-Doh is the first thing on the list.
So to promote their, at least for me slightly forgotten product they created these Play-Doh Food ads. Three ads that show just how creative you can get with Play-Doh. And they look amazing.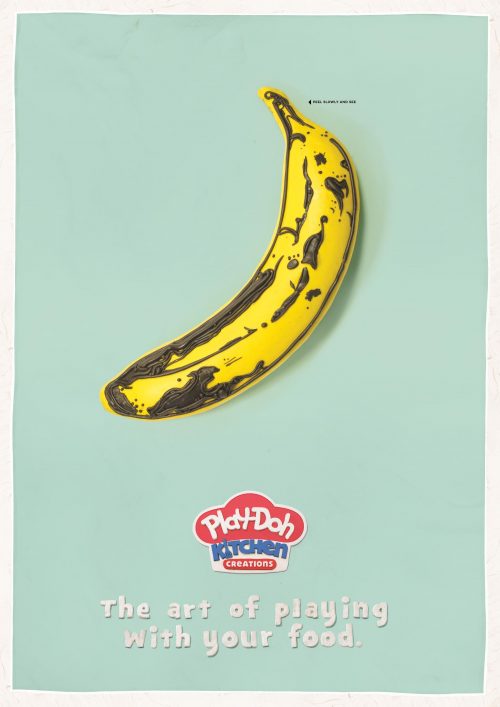 Play-Doh Food Ads
Play-Doh has made plenty of food ads before, I checked out a few before writing this. Those are more aimed only at the children, fun and cute but not worth mentioning in my opinion. What they did in this set of ads is to combine Play-Doh, food and art.
Each of the ads is heavily inspired by an artist. We have a Play-Doh food ad of Roy Lichtenstein's Buttered Toast. A can of tomato soup inspired by the work of street artist Banksy and lastly one for all you music lovers. The classic banana made by Andy Warhol for the Velvet Underground record cover. Really cool stuff.
Besides a photo of the piece, each ad has the Play-Doh logo and the perfect tagline. The art of playing with your food.
Great food ad by Play-Doh, keep it up!
For more great food ads check out my full coverage here.