Kellogg's Releases Playable Chocolate Record with Cereal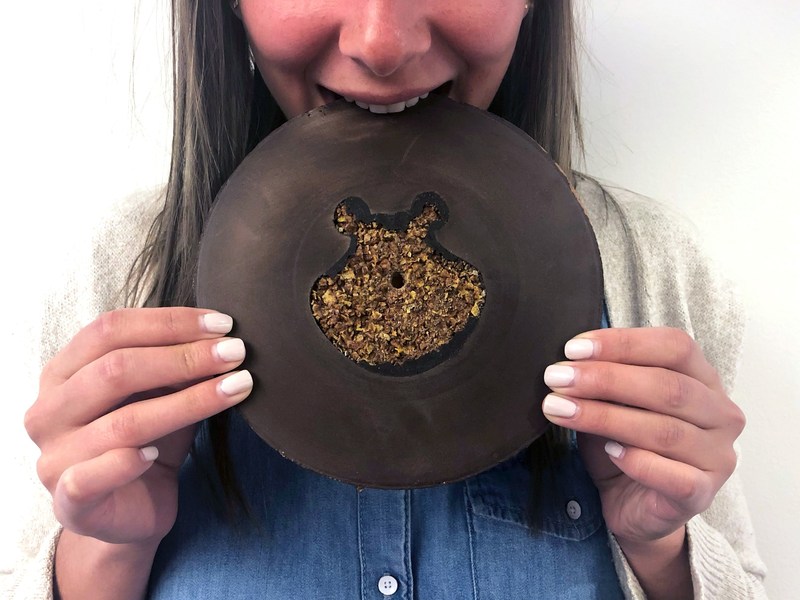 Kellogg's just released a playable chocolate record with cereal, see how they made it and hear how it sounds. And how I feel about it…
This is the first playable chocolate record with cereal was just released by Kellogg's and their Chocolate Frosted Flakes. The "vinyl" record is fully playable and edible. I won't be responsible for how your record needle will look after playing it but it is a fun project. Let's find out more and how does it sound soon.
But before we do so I want to make sure you check out two other cool food and music projects that includes a vinyl record that was made before this one. First one out was The Sound of Beer that you can check out in full here and last year we saw the Wurst butcher record from an Austrian sausage maker. Don't miss out on those.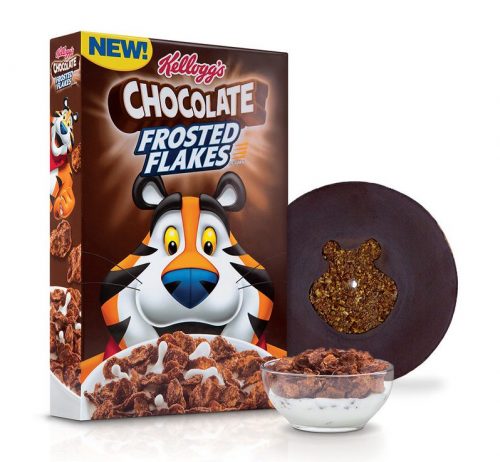 The Playable Chocolate and Cereal Record
The vinyl-inspired record is made out of chocolate with a Chocolate Frosted Flakes in the center. It is pressed in a 3D-printed mold to make it playable. The record is naturally a limited edition release and will be available to select fans who has registered with PRETTYMUCH in advance.
There will be additional copies available at Kellogg's New York City Café and it will be given out for free while supplies last, which I'm guessing won't be long. There will also be a limited number available in Chicago on April 21st at Reckless Record's Wicker Park location, in honor of Record Store Day.
To sum things up a fun project by Kellogg's, at least if you're a cereal loving kid, find out what I personally think about it below.
How I feel about this?
This is obviously marketing for the fans of Frosted Flakes because what you will hear if you play this record is the song Hello by the boy band PRETTYMUCH who are apparently backed by Simon Cowell. That might sound amazing if you're a young girl or boy. To me it kind of sounds like a nightmare, but I'm about as far from the target audience as I can be I guess. And just to mention it, in honor or Record Store Day, I've been to many record stores and record store days. But I have never ever seen anyone who I think would feel honored about a cereal record with a Simon Cowell boy band.
Whenever I see marketing like this I always think of my personal hero Bill Hicks and his bit "Play from your heart", if you haven't seen it or Bill before do so. I've added the bit from an old Youtube clip below, enjoy!