Political Chocolate for the 2016 US Election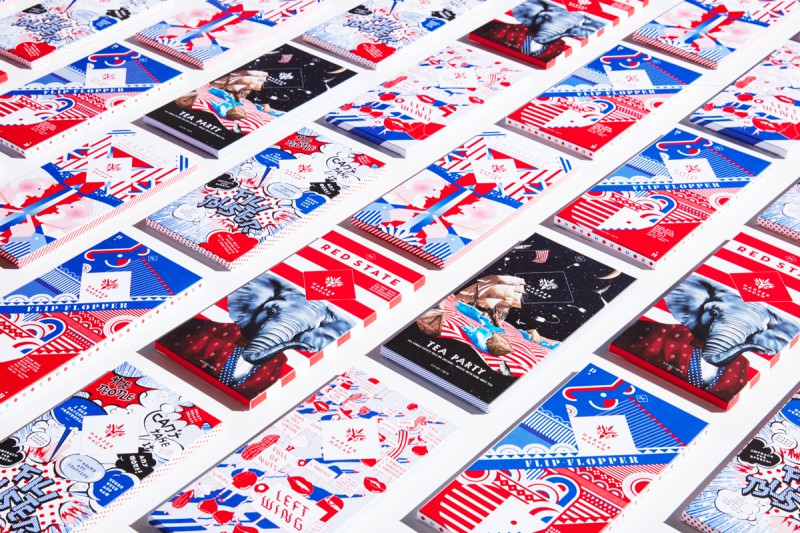 This collection of political chocolate takes the election to where it should always be, close to chocolate.
The political chocolate collection is made for the 2016 US election. It is a set of six different chocolate bars aimed to make the coming election a little bit more enjoyable. Each chocolate bar represents a political party, issue or phrase.
These are the six flavors represented in the chocolate collection
Tea Party – Brazilian chocolate flavored with Earl Gray Tea.
Taxation – Without representation
Red State
Left Wing – Full of nuts
Flip-Flopper
The Filibuster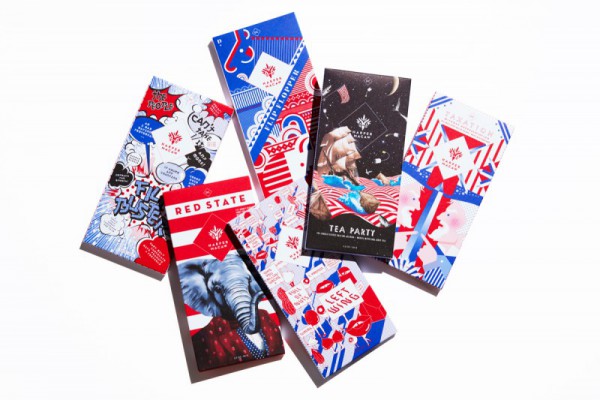 To make the political chocolate feel really American and political they are of course designed in mostly red, white and blue.
The idea and design comes from the Washington DC creative agency Design Army and the chocolate is made by the Artisan Chocolate Company Harper Macaw where the political chocolate bars are for sale. But with them looking this good I'm guessing there is a slim chance of getting your hands of any of these chocolate bars before the election.