Pomegranate Champagne Cocktail with Rosemary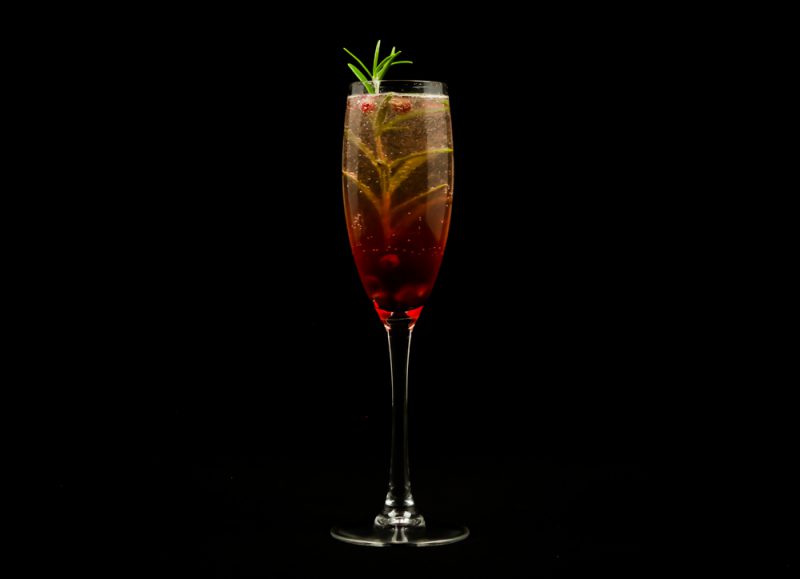 Try this great Pomegranate Champagne Cocktail, flavored with a hint of rosemary to give it an edge.
This Pomegranate Champagne Cocktail have been featured here before in roundup of six great Champagne cocktails. But it works just as good this time of the year.
The idea is quite simple, pair the fresh fruit of the pomegranate with Champagne and a simple homemade rosemary simple syrup. It works like magic.
Rosemary has strong flavor but in this drink it won't be overpowering, just a hint of the herby and floral notes.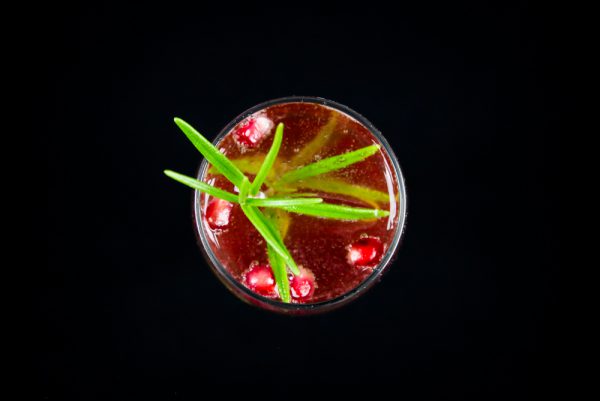 Pomegranate Champagne Cocktail with Rosemary
3 oz / 9 cl Champagne
3 cl Gin
1 tbsp Pomegranate Seeds
3 cl Rosemary Simple Syrup
1 sprig fresh rosemary
1 tsp pomegranate seeds
Glass
Sieve
Muddler
Shaker or plastic jar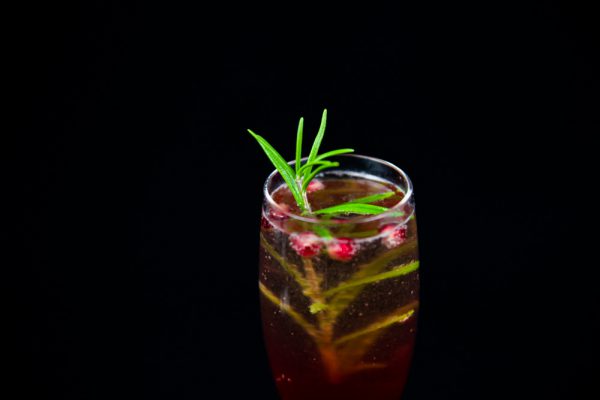 First make the rosemary simple syrup. It's one part sugar one part water and a few sprigs of rosemary. This will hold for a long time so you can make a little extra. Allow to cool before using it and remove the rosemary once it has a nice rosemary aroma.
Add the gin, pomegranate seeds and rosemary simple syrup to a shaker or plastic jar. Muddle to get all the juices out of the pomegranate seeds. Pour the liquid into a glass through a sieve.
Add a sprig of rosemary to the glass and a teaspoon of pomegranate seeds. Pour the champagne to top of the glass. Serve.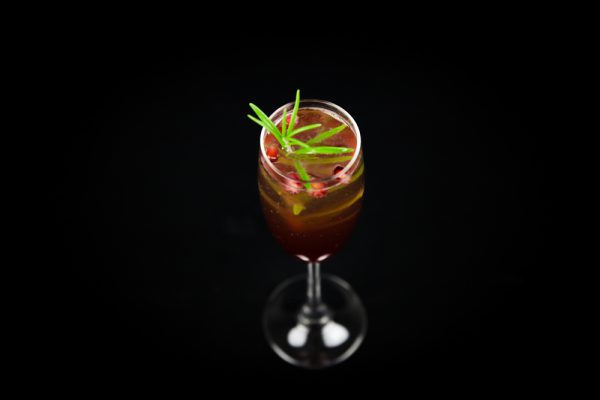 Drink Recipes at Ateriet
Making drinks is fun and I highly recommend trying some of my recipes out. Use them as a starting point to create new and fun stuff. Some of my drinks are classics with a twist, some a real classics and some are inventions of my own. You'll find them all here.