Pomegranate Gin And Tonic – The Perfect Twist On A Classic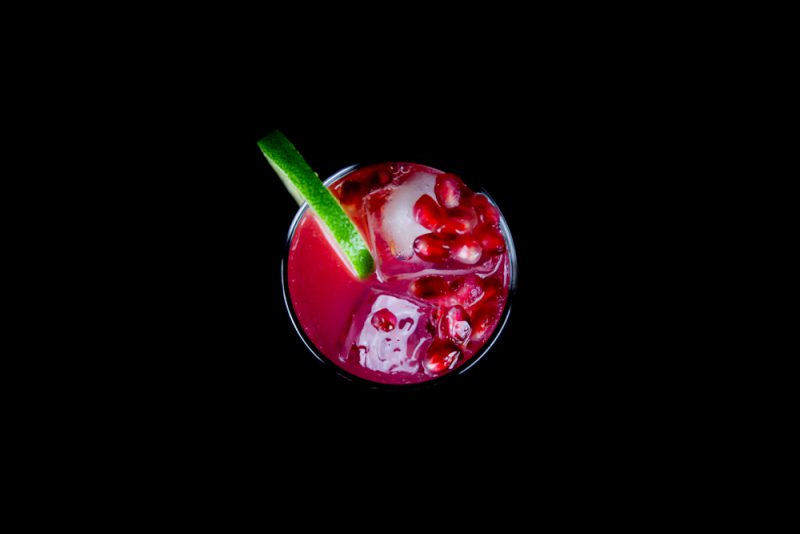 Try this fresh Pomegranate Gin And Tonic, with a bright red color, lime and some sweetness it's the perfect twist on a classic cocktail.
This Pomegranate Gin And Tonic is one of the better twists on the timeless classic I have come up with.
The recipe is not very hard. Basically it's a regular gin and tonic with some muddled pomegranate seeds, a little bit of syrup and some lime. This small twist turns it into a completely different drink.
I'm not saying it's better or worse than a regular Gin and Tonic, just different. A little more sweetness and I think it has more of that summer vibe to it. But it's great all year round so do make it even if it happens to be winter where you are.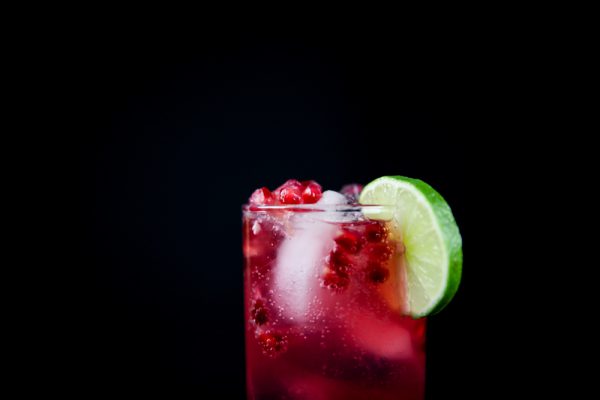 Pomegranate Gin And Tonic
1 oz / 3 cl Gin
2 tbsp fresh pomegranate seeds
0.5 oz / 1.5 cl lime juice
0.5 oz / 1.5 cl simple syrup (1 part water + 1 part sugar)
2.5 oz / 7.5 cl Tonic water
lime
ice
1 tsp pomegranate seeds
highball glass
muddler
shaker or jar
sieve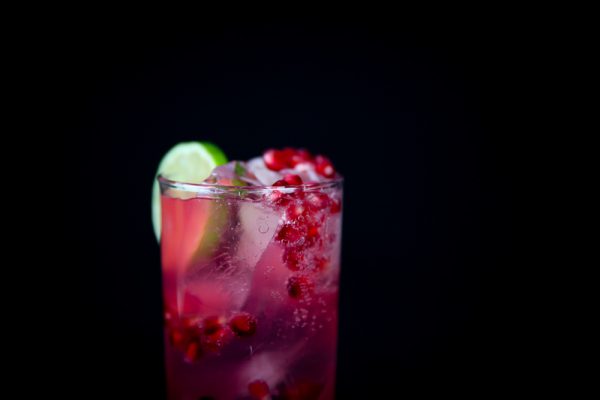 Add the lime juice, simple syrup and pomegranate seeds to a shaker or jar. Muddle the seeds to extract the flavor and color of the pomegranate. Add the gin.
Fill a highball glass with ice. Pour in the muddled liquid through a sieve, this is so you don't get any of the crushed seeds into the drink.
Add a teaspoon of pomegranate seeds and top with Tonic water. Garnish with a lime wheel. Enjoy!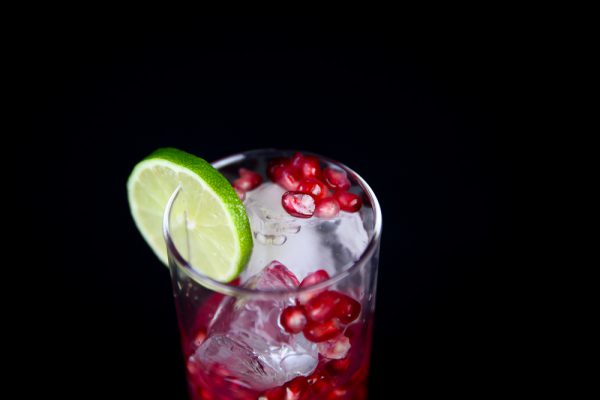 Drink Recipes at Ateriet
Making drinks is fun and I highly recommend trying some of my recipes out. Use them as a starting point to create new and fun stuff. Some of my drinks are classics with a twist, some a real classics and some are inventions of my own. You'll find them all here.