Pop Art Canned Sardines – This Student Project Should Be Real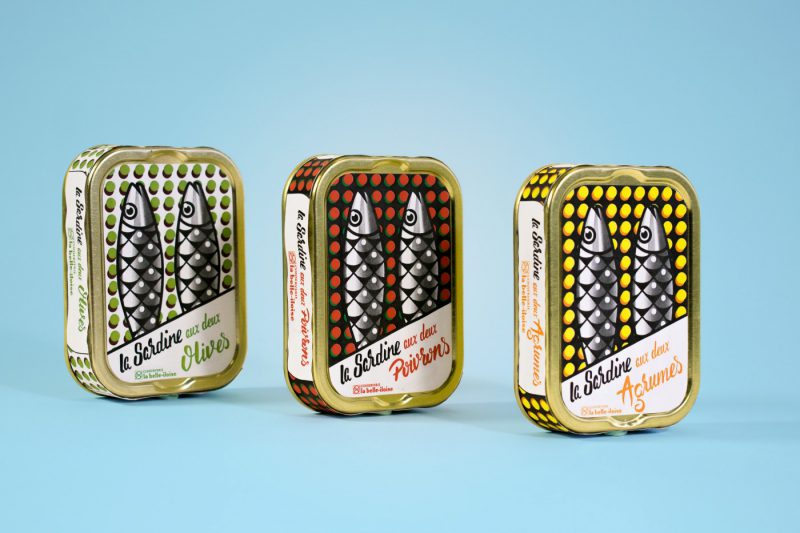 These Pop Art Canned Sardines is one of those packagings that I think we all wish was real.
These Pop Art Canned Sardines is made by Ludau Sarcher as a student project. What is great about student projects is that students often don't have to care as much about what other people like. That is often the people who make the decisions and have the money. It's the same place where many great designs go to die.
Luckily we still can get to some of the designs that might not be real but at least we can admire and get inspired by them.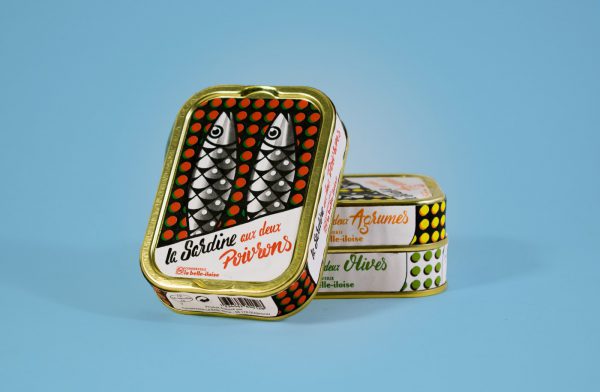 About the packaging
The packaging is made for the Belle-Iloise cannery. Sardines and many other canned products are now considered luxury products and are sold in delis just like foie gras and truffles.
So the design could be a little bit bolder than if this was something for the big low priced supermarkets. Each can has two silver sardines which sit on a dotted background. I love the choice of color and how great the hand drawn typography works with the design.
If you want to see more great sardine packagings I have a full collection here.