Popitas Snack Packaging Come in a Fun and Colorful Packaging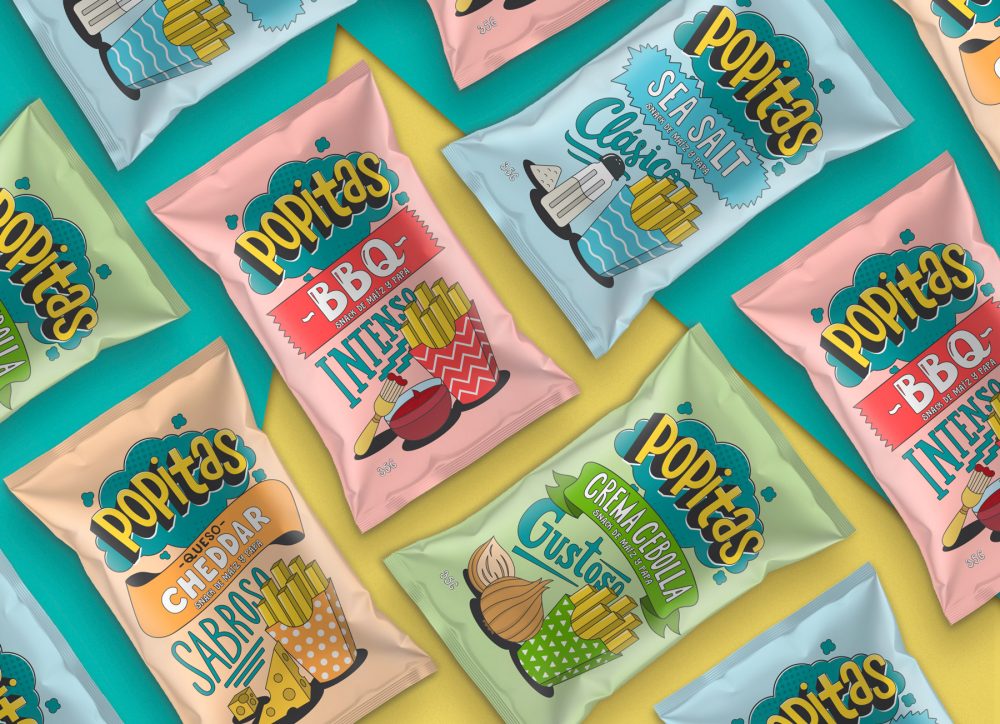 Popitas snack is a Costa Rican potato and corn snack, it comes in a great packaging design worth taking a look at. Do it now.
Popitas Snack is a range of snacks from Costa Rica. The snacks are based on corn and potato and come in the flavors you might expect. BBQ, Cheese, Sea Salt. What is great about this is the packaging design which is inspired by Pop Art and holds nothing back when it comes to fun and colors, let's look closer.
Popitas Snack Packaging
The Popitas comes in small regular snack bags. There are four different flavors in the range. This is what you should expect, what stands out is the packaging. It is designed by Mara Rodríguez and they held nothing back.
Each bag has a colorful base color, green, blue, pink or orange. At the top of the bag is the Popitas logo which is some kind of a mix between pop art and 80's style graffiti. And it looks good.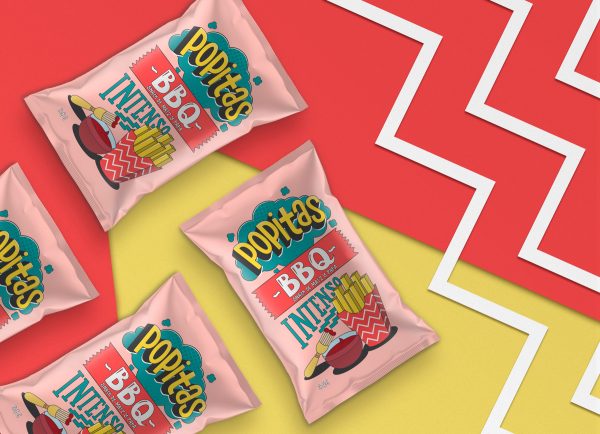 The rest of the design has the same style, the name of the flavor and an illustration of what to expect inside.
What I like about the design besides the obvious playfulness and colors is the overall feel. It is a bit childish but not directly targeted at children, I think this brand will find customers among adults as well. Great work.
For more great packaging check out my full coverage here.