Pork Ribs with Poached Rhubarb and Fennel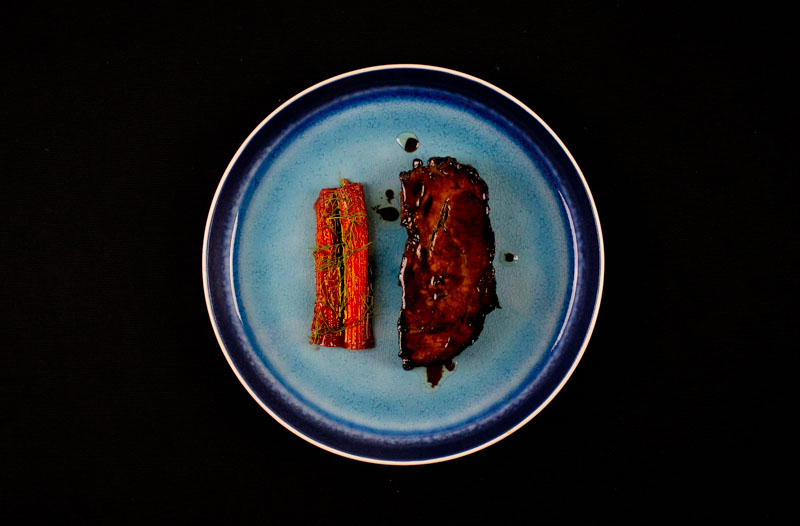 Try these pork ribs with poached rhubarb and fennel. It might not sound like the most common pairing but it works great, try it!
Pork ribs with poached rhubarb and fennel turned out to be a great match. I have used rhubarb with pork before and it works way better than you might think. You just have to cook and season the rhubarb a little bit different.
The pork ribs is back ribs, the thickest ones you can find but it doesn't have to be ribs. Other cuts that works for slow cooking works good too like pork belly or pork shoulder.
Let's go through the recipe from start to finish. As you see I haven't served this with any sides so feel free to add any you like, maybe some grilled vegetables or roasted potatoes.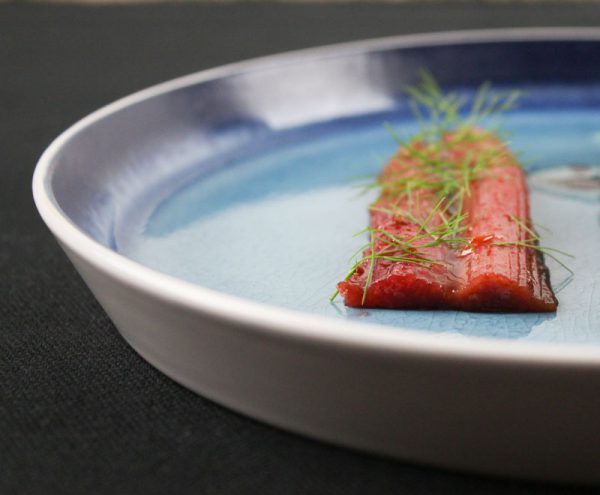 Pork Ribs with Poached Rhubarb and Fennel
Serves 4 as a main course
Slow cooked Pork Ribs
1 kg / 2.2 lbs pork ribs
1 dl Japanese soy
1 tsp fennel seeds
1 tbsp salt
1 tsp black pepper
2 tbsp honey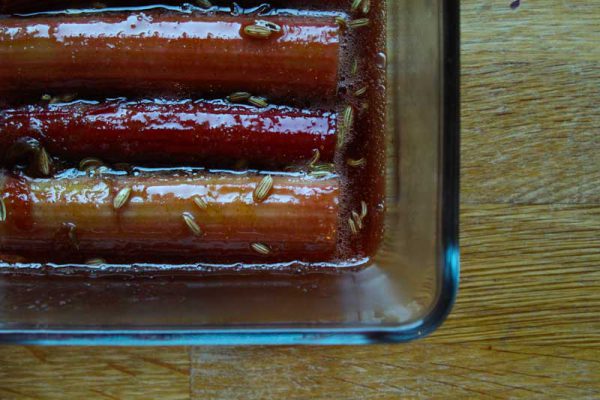 Poached Rhubarb
4 stalks of fresh rhubarb
1 tbsp honey
1 tbsp sugar
2 tbsp white wine
½ tsp five spice powder
½ tsp fennel seeds
Fennel dill for serving.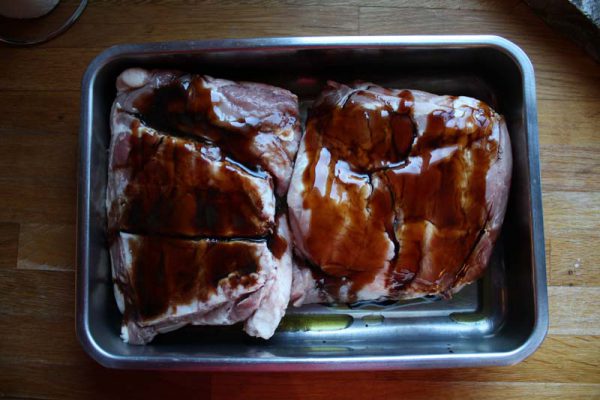 Let's start out with the ribs. Add the ribs to a pan. Combine the soy and honey and then pour it over the ribs, add the fennel, salt and pepper. Cook the ribs in the oven at 175 Celsius / 350 Fahrenheit for about 4 hours. This is the time it took mine to get cooked. You want the bones to almost fall off. Turn the meat a few times during cooking and adjust the time since it can vary.
Once cooked remove the meat and pour the juices into a pot. With a spoon remove most of the fat and then reduce the juice into a slightly sticky syrup.
Cut four slices of the meat and brush with the syrup and serve. If you prepared the meat beforehand you can reheat it when it's cut in a pan with some of the syrup.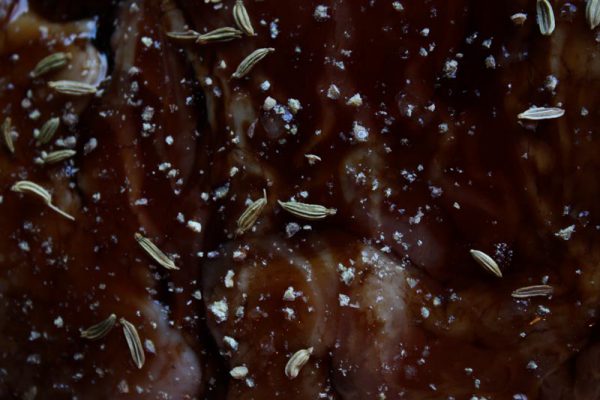 Now, let's make the rhubarb.
Cut each stalk into four pieces. In a frying pan add the white wine, sugar, honey, five spice and fennel seeds and bring to a boil. Add the rhubarb and turn down the heat. Simmer for about five minutes. Remove the rhubarb and reduce the liquid until half remains.
Plate the pork and brush it with the reduced pork juices, put four pieces beside the pork on each plate. Brush the rhubarb with the poaching liquid, add a little bit of fresh fennel dill on top of the rhubarb. Serve and good luck.
If you want to learn more about rhubarb I have a huge post all about it here.