Try These Tasty Pork Skewers with Lemongrass & Sriracha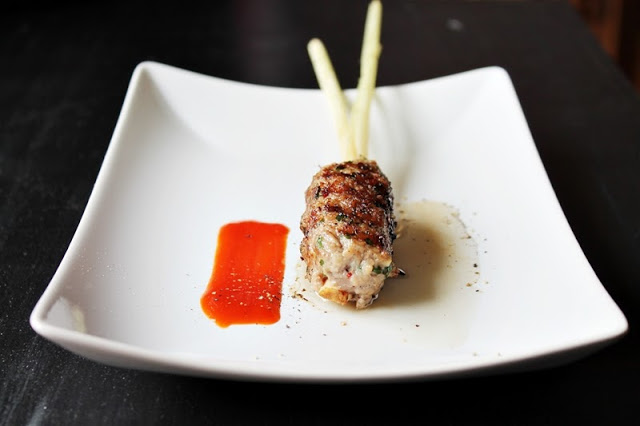 You do need to try these tasty pork skewers with lemongrass and Sriracha. They're tasty, easy to make, perfect when on a budget. Let's get cooking!
Ground pork meat is not something I use that often. But with Asian flavors and a little bit of heat, it's great. It's also a great way to serve something really tasty when you're on a budget since ground pork is usually really inexpensive.
I shaped the meat around lemongrass but I also put some finely chopped lemongrass in the meat so you can replace the lemongrass with wooden skewers, but don't forget to soak them in water before you use them, this will keep them from splitting and catch fire when on the grill.
There are no exact measurements for this recipe, simply take the ground pork meat and add a small dash of water and all the seasonings. The step you can't skip is to pre-fry a bit of it to check the flavors before you shape the skewers.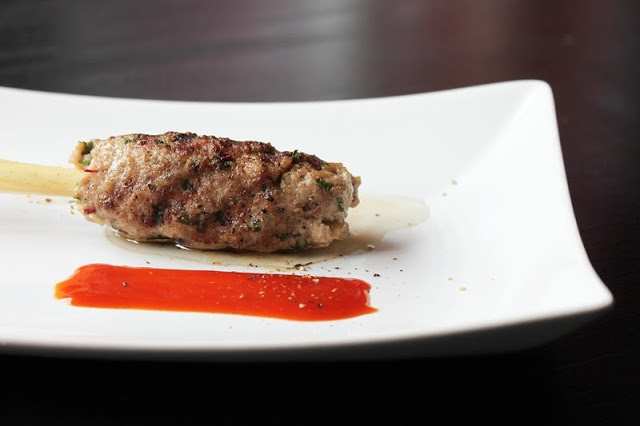 Pork skewers with lemongrass & Sriracha
ground pork meat
mixed fresh herbs, for example, cilantro, parsley, chives
red chili flakes
lemongrass
garlic
lime juice
salt, pepper
water
Sriracha sauce, or your own favorite (for serving)
Finely dice the thick part of the lemongrass with the herbs and garlic. (Only use the thick end of lemongrass when it will be chewed because the closer you get to the top the chewier and woodier it will be.) Combine with the ground pork, salt, pepper, chili and a few drops of lime juice. Fry a piece of the meat and taste before you start making the skewers, adjust the taste if necessary.
Shape the meat and put them on the skewers. Grill the skewers on medium heat until they are cooked through. Serve with some Sriracha sauce or your favorite hot sauce.