Port Wine Chocolate Packaging for Sandeman Meets Project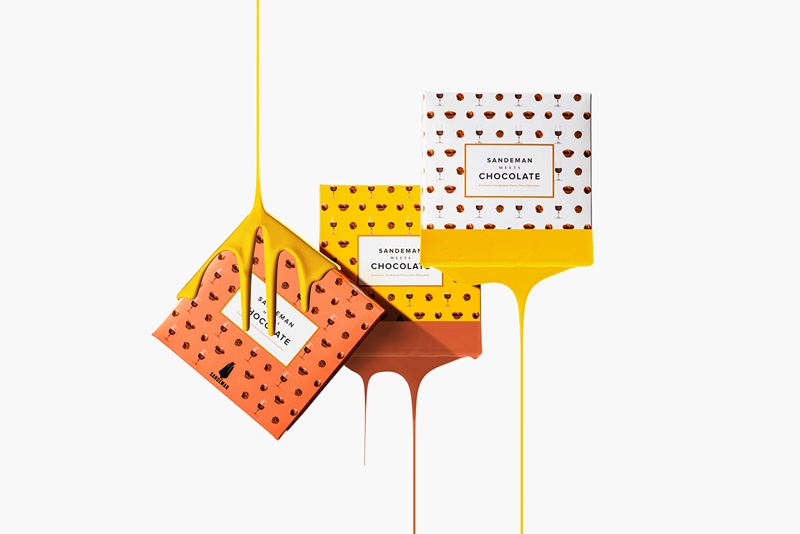 Check out some great port wine chocolate packaging for the latest addition to the Sandeman Meets Project, the packaging is looking great, do take a look.
This port wine chocolate packaging is made for the Sandeman Meets Project. The project is Sandemans idea about how port wine unites and makes people meet. Port wine is often enjoyed with friends and family making it a meeting, not only between you and the wine but also between you and your family and friends.
But Sandeman created another meeting, the one between port wine and chocolate. To that meeting, they also created a great port wine chocolate packaging and a packaging for Portuguese custard tarts.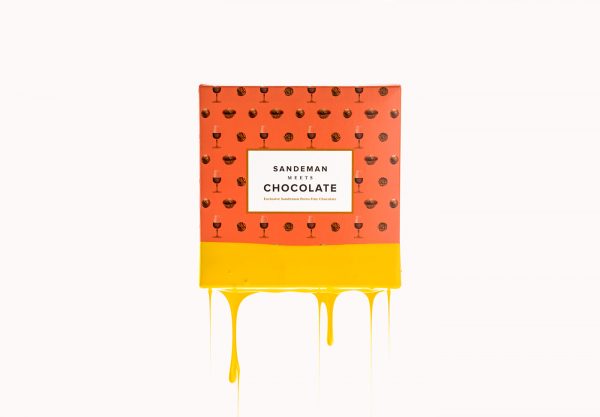 The Packaging
There are two types of packaging designs for the project. One for the port wine chocolate and one for the custard tarts.
The port wine chocolate packaging comes in three different colors in a box. On the top is a wine bottle style label. The design is covered with small wine glasses and chocolates. The design is looking both delicious and elegant, it matches port wine beautifully and I think it goes great with the Sandeman brand.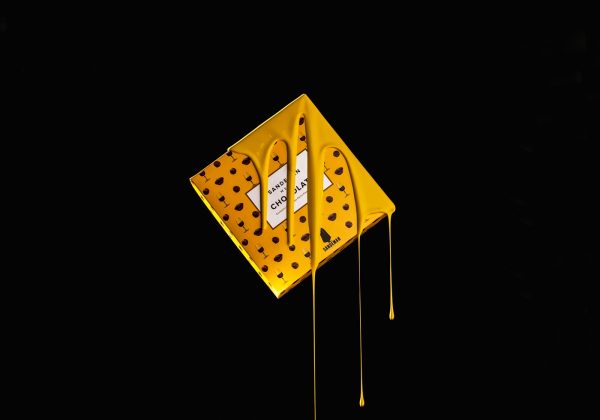 The custard tarts come in a smaller packaging that I think looks more elegant. Mostly in black with a yellow inside. I don't like the custard packaging as much as the one for the chocolate, it's a bit too traditional and doesn't stand out as much. More about the Sandeman Meets project below. For more great chocolate packaging don't forget to check out the full coverage here.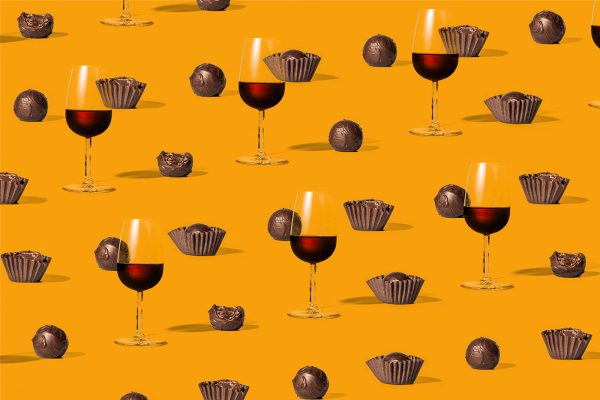 About Sandeman Meets
Drinking Porto wine is, first of all, an act of sharing. Sharing moments, memories and flavors that arouse all our senses. This is something that Sandeman always takes into consideration: the tasting of their fine wines should always be shared with other people and other flavors.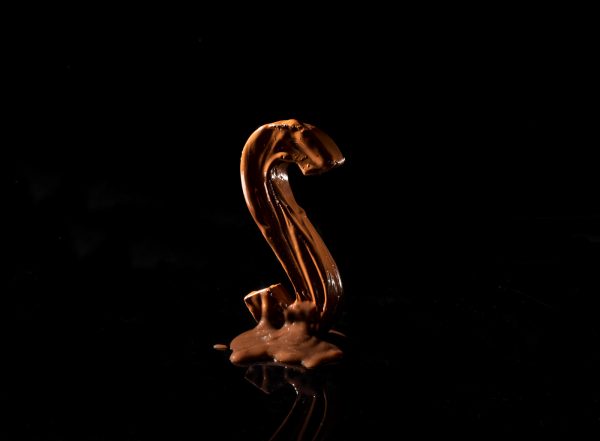 That is the fundamental reason of the "Sandeman meets…" projects. Food & wine pairing has been around for long, but Sandeman thinks it's not only the flavors of food & wine that meet, it's the meeting between people who enjoy these experiences that truly make them meaningful.
See this project in full here.