Potato Soup with Crispy Bacon & Lemon Oil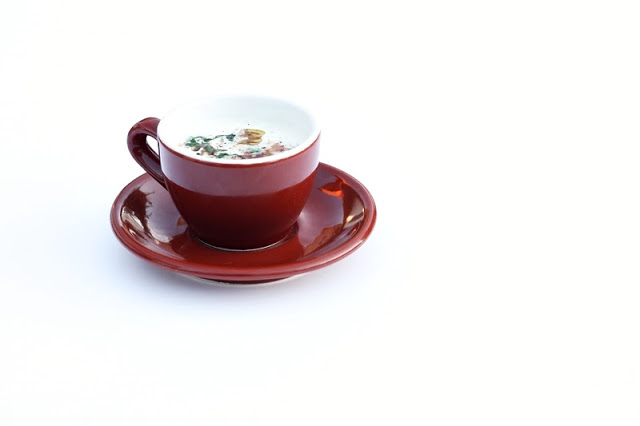 Try our recipe for our potato soup with crispy bacon and lemon oil, a creamy and great tasting soup made with simple ingredients.
Potato soup can be one of the most boring things you can serve but if you add some love, bacon and lemon olive oil it will make a huge difference. Use any good tasting potato, be generous with the olive oil, cream and bacon and it will make a boring potato soup turn into a great appetizer.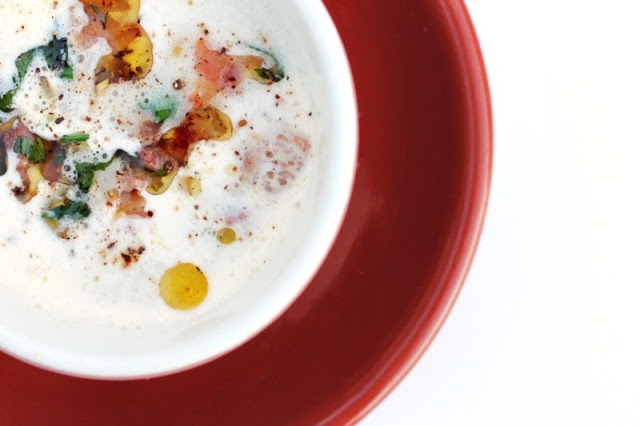 Potato Soup with Crispy Bacon & Lemon Oil
Serves 4 as an appetizer
4 potatoes
1 dl / 3.4 oz cream
2 dl / 7.2 oz water
1 small onion
2 cloves of garlic
1 tsp thyme
3 tbsp olive oil
2 tsp lemon flavored olive oil
A little bit of fresh parsley
140g / 5 0z bacon
salt, pepper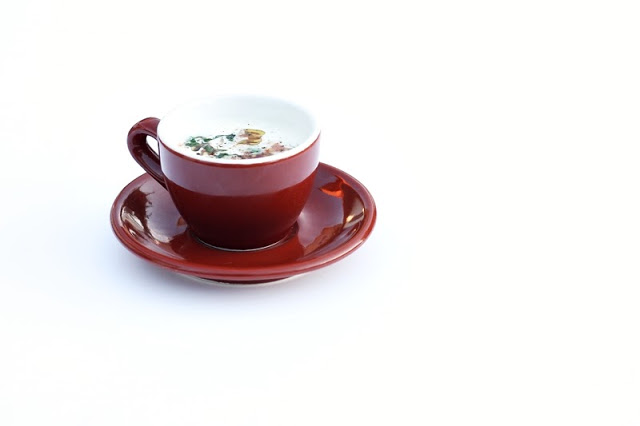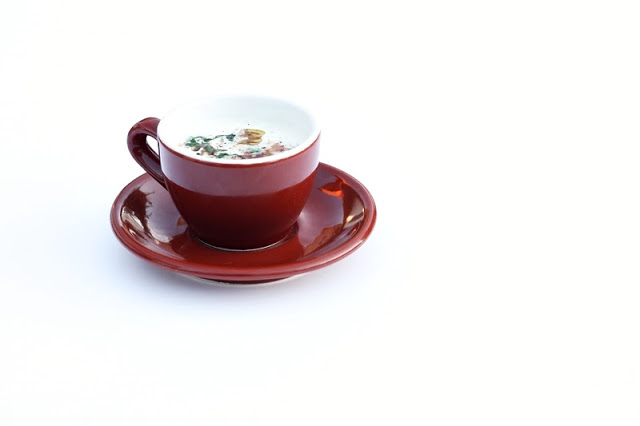 Peel and dice the potato, garlic and onion, save some onion and garlic for the bacon and add the rest to a pan with some olive oil and gently let it cook for a few minutes, add some thyme and cover with water. Let the potatoes simmer until cooked through and then add a little bit of cream. Blend the soup until smooth, you may need to thin it with some more water and cream. Season to taste and the bring it to the boil before serving.
Finely dice the bacon and fry until almost crispy in a pan, add the onion, garlic and some chopped parsley and season with some pepper. Pour the soup into cups and add the bacon and onions. Top of with a little bit of lemon oil and a few drops of cream.