Poursteady Pour-over Coffee Machine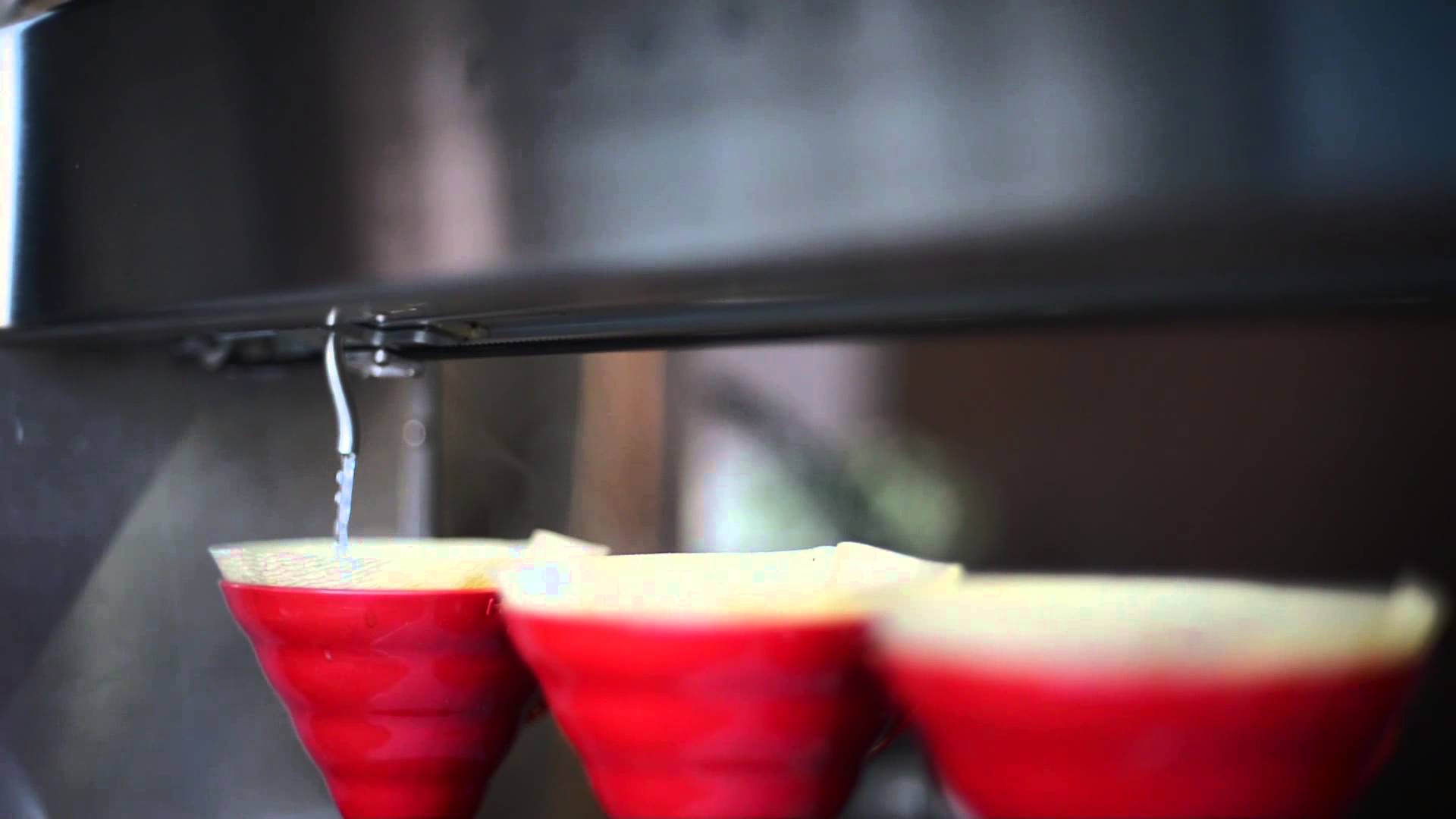 Take a closer look at the Poursteady, a good looking pour-over coffee machine.
This is the Poursteady, a beautifully designed and automated pour-over coffee machine that can make anyone serving coffee to the coffee connoisseurs in a faster and more precise way, without losing quality.
Usually when making pour-over coffee you need to pay attention and it will require a bit of effort, but with the poursteady a single operator can make as many as five cups simultaneously, and they will all come out the same way.
The Poursteady was invented by Mark Sibenac, Stuart Heys, Stephan von Muelhlen and Greg Mihalko and the first prototype was presented at the World Maker Faire in 2013 where it brewed over 800 cups and got a ton of great reviews.
The design is made to work in coffee shops, restaurants and offices. With a clean design with bare metal it will look cool almost anywhere. Also it looks cool when the coffee is brewing, admit you looked at the video on top for far too long…
The Poursteady is available for order now and if you really want to dig in on the details of the machine there are plenty to read at the website.