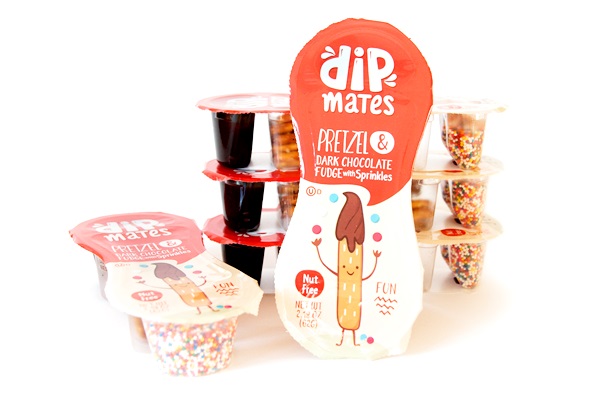 This Pretzel dip with caramel and sprinkles is made for Dipmates and both the product and packaging design look great, check it out.
Dipmates pretzel dip is a new brand of dipping pretzels on the American market. For the new product they have gotten some help from the Spanish design agency Mara Rodriguez.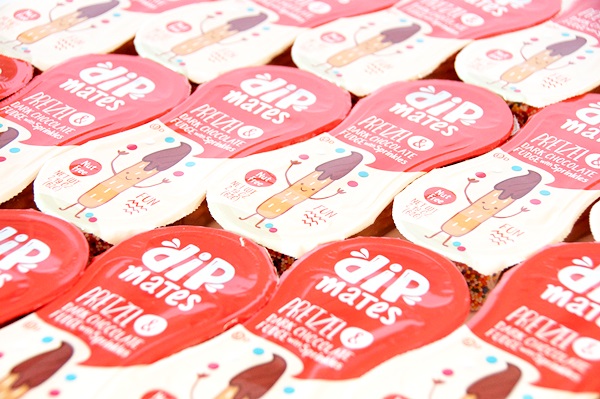 The Product
The product is a pretzel dip that comes in three components in one packaging. One big compartment for the pretzels and two smaller ones for the sauce and sprinkles. There are two flavors for the Dipmates pretzel dips.
Pretzel with dark chocolate fudge and sprinkles or Pretzel with caramel dip and sprinkles.
Both sound delicious, I never tried dipping pretzels but I will definitely try it at home after seeing this. The flavors are sweet but has a slight grown up flavor to them with the caramel and dark chocolate fudge.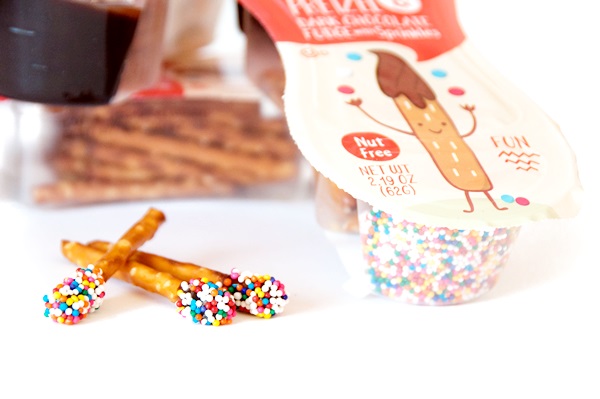 The Design
The packagings is sealed with a film with a printed design on top. On each one there is a pretzel dipped in chocolate and sprinkles. The pretzel have been drawn into a living pretzel with arms and legs. The characters are a bit different for each flavor, my favorite is the old pretzel that comes with a top hat and moustache.
I think the packaging and design work great with the product. It looks fun and not too messy. The only negative point I have is that the packaging design doesn't really match the described flavors.
The flavors sound aimed more at adults but the design is clearly aimed at children. But still great work by Mara Rodriguez, for more of their work check them out here.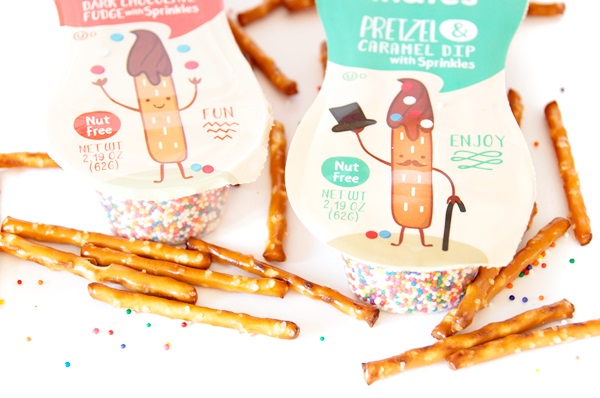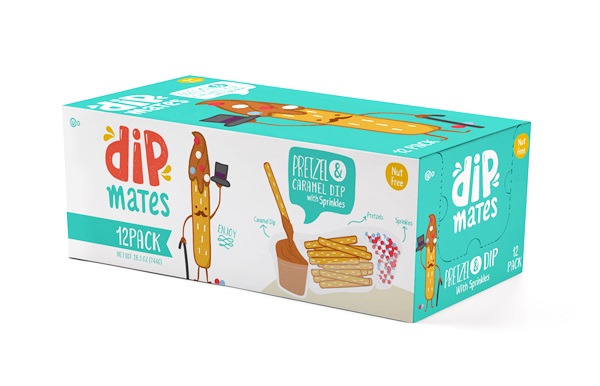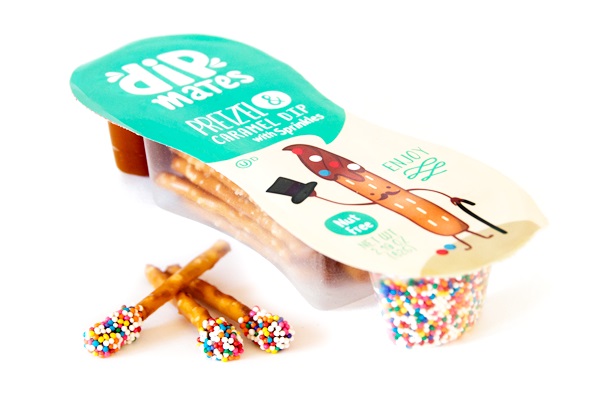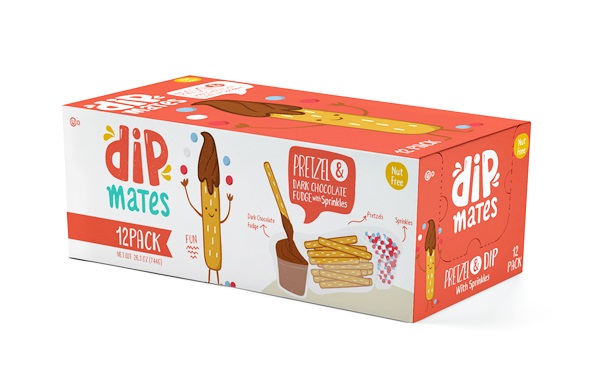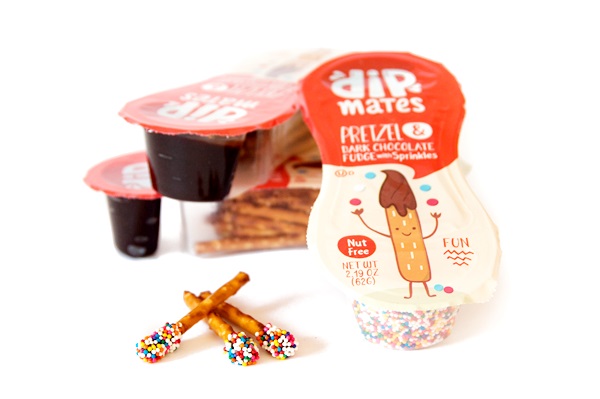 Tags: chocolate, kids packaging, pretzel, snack packaging, snacks, spain