Propaganda Beer Packaging for Unlawful Assembly Brewing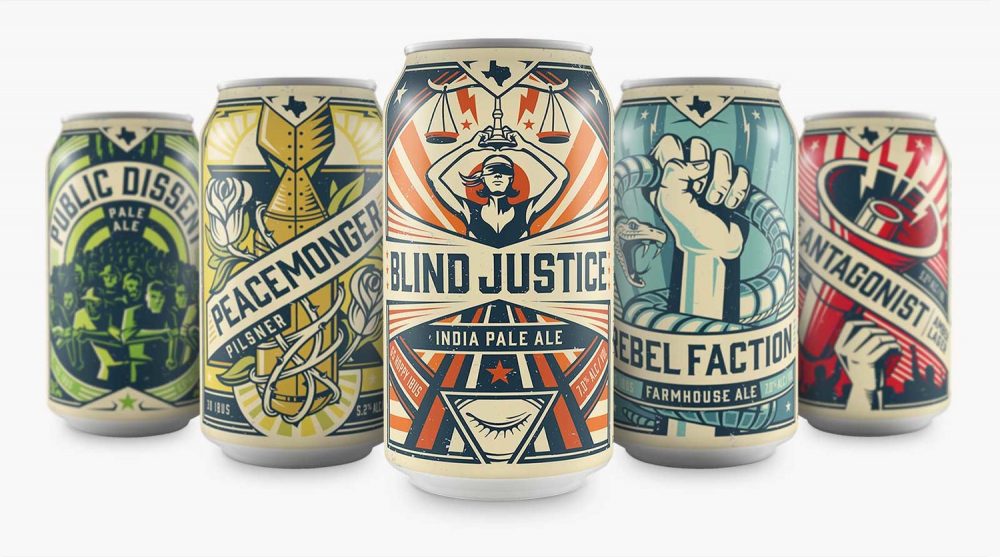 When Unlawful Assembly Brewing's packaging design was created the designers behind it looked back in time and created this Propaganda Beer Packaging. It's as good as art, let's check this out.
This propaganda beer packaging design is made for the Texas brewery Unlawful Assembly Brewing. Behind the design is Ebbing Branding and Brandit and together they came up with a really great design which is just as good as art.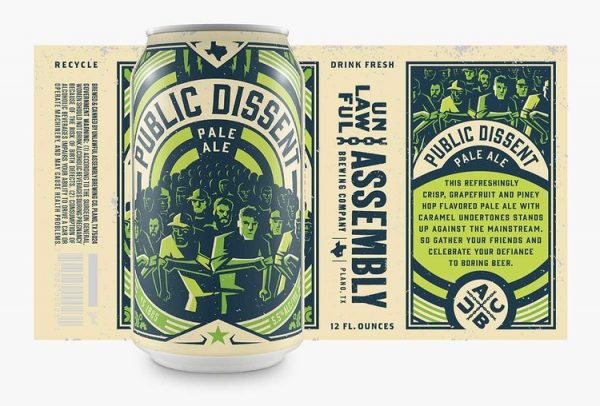 The Propaganda Beer Packaging
The packaging itself is not much. It's a standard beer can, no more, no less. I don't have a problem with that, not every design has to mean that you reinvent the actual packaging. A regular can will work just fine.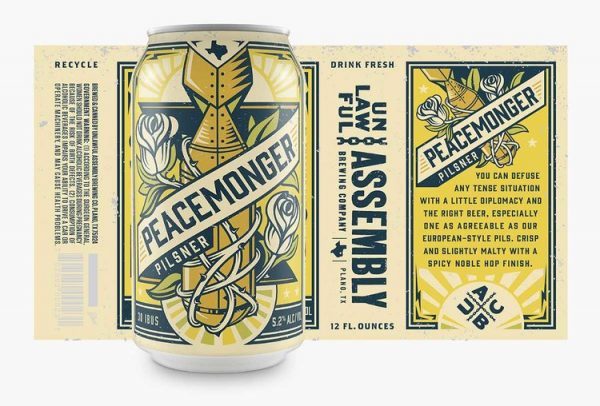 The Design
The design is inspired by the political propaganda posters of the nineteen hundreds. At first glance, I thought of Russia but the fact is that far more propaganda posters besides the ones from Russia came in this style.
The whole range is absolutely great. To me, it is just as much great art as it is great packaging design. Each can comes with its own type of beer, a unique design and a unique name.
The names are also inspired by the propaganda idea and are called things like Blind Justice, Rebel Faction and The Antagonist.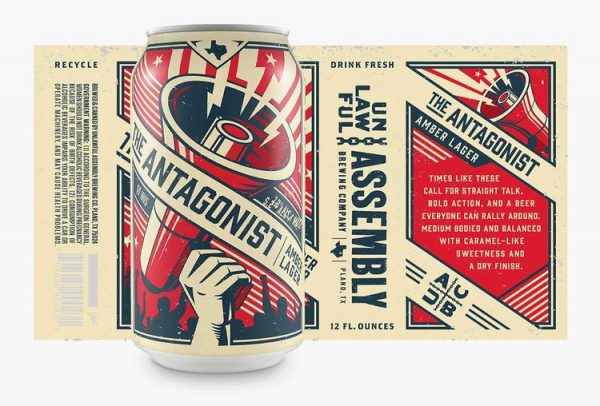 What Else Did They Do
The project did not just include the packaging design. No besides that they named the products, created the entire branding including merchandise and the online design and development. They even helped design the taproom for Unlawful Assembly brewery.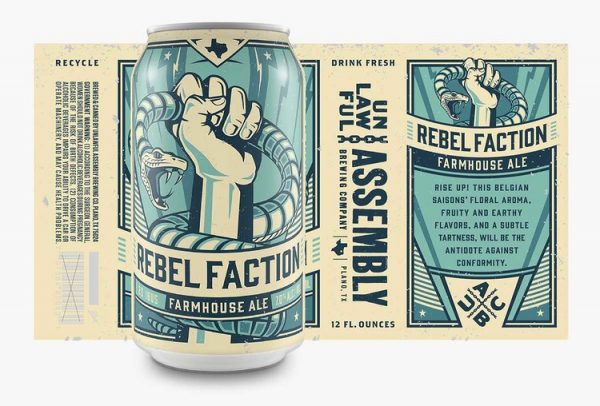 Why I Love It
Honestly, what's not to love. The propaganda style packaging, the colors, the names. It's all great. To put it short. It's just as good as art. What more can you ask for?
For more great beer packaging design check out my full coverage here.