Quirky Food Illustrations for Woolworths Metro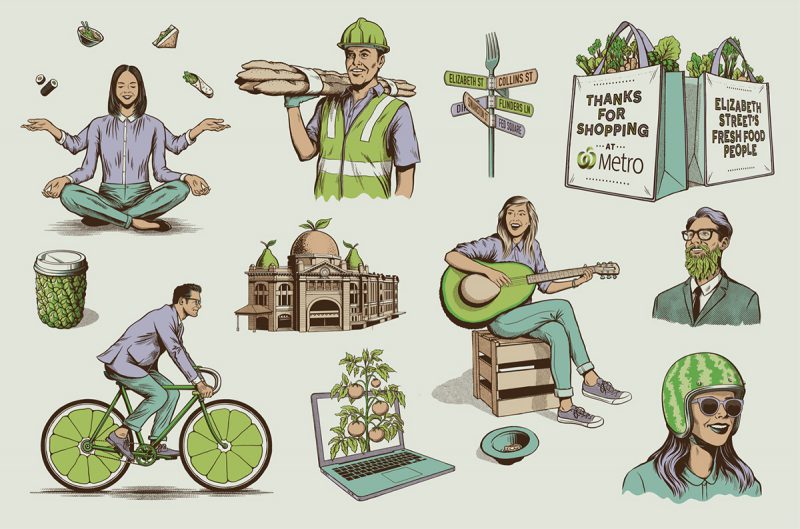 You have to check out these Quirky Food Illustrations for Woolworths Metro by artist Andrew Fairclough, any of these would look great on my wall. Check them out.
These quirky food illustrations was made for the Australian supermarket chain Woolworths Metro. All the illustrations was made as individual pieces so that the use of where and how to show them could be kept flexible.
As you can see all the illustrations have some sort of mashup between people and fresh vegetables done in a fun and quirky way.
We've got the girl next door playing the avocado guitar. The baguette-carrying construction worker. The lettuce-bearded man and the Watermelon-helmet girl just to name a few.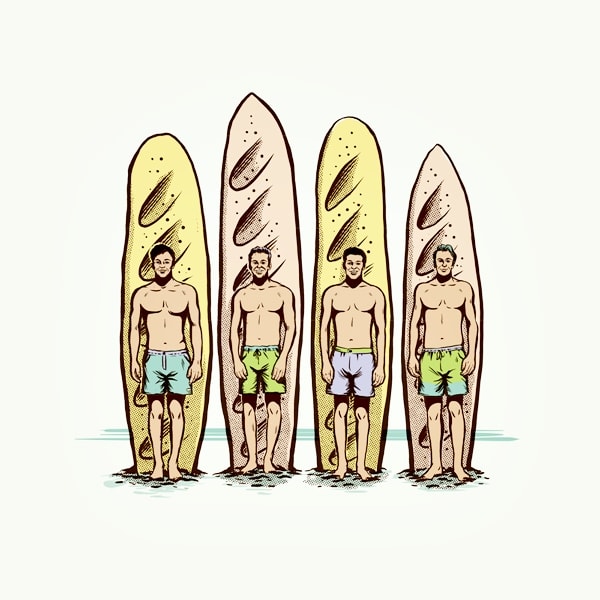 Who is the artist?
The illustrator behind these great illustrations is Andrew Fairclough. Andrew comes from a background of designing skateboard and snowboard graphics. Something that I think you really can see if you take a look at his portfolio. If you're into skateboarding graphics you should also check out my collection of food themed skateboards here.
With such talent Andrew Fairclough has had his fair share of clients and have done work for GQ, Nike, Jack Daniels and Miller just to name a few. He is based in Sydney, Australia. To see more of the work by Andrew visit Kindred Studio or True Grit Texture Supply.
For more great food art keep browsing through our full coverage.