Radicchio and Blood Orange Side Salad with Fennel Vinaigrette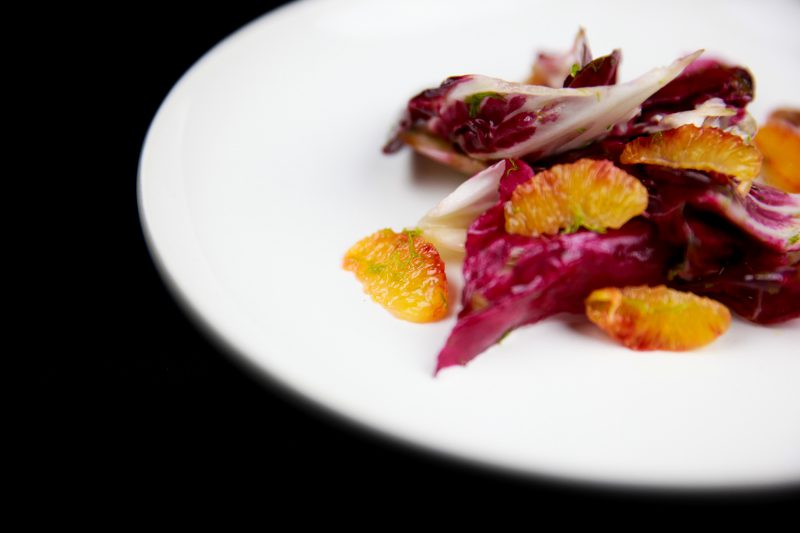 Try this warm and slightly bitter Radicchio and blood orange side salad with a fennel seed vinaigrette, a great side salad packed with flavor.
This Radicchio and blood orange side salad has become a favorite for me. I love side salads in general but you need them to stand out a little bit. This one really stand out in a number of ways.
First of all the radicchio is tossed in some hot olive oil so the salad is a little bit warm. Secondly radicchio is quite bitter which is a little bit unusual for side salads as well. But with some sweetness and acid from the blood oranges and the licorice notes from the fennel seeds in the vinaigrette this side salad is a great one.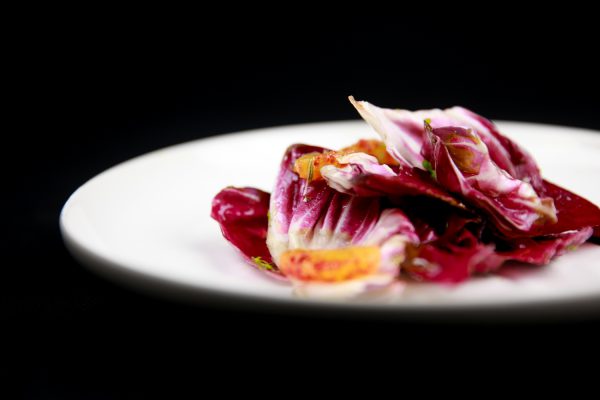 You can of course serve this salad any way you like, don't feel like it has to be a side salad. It works great as a buffet dish or add some protein and a slice of grilled bread and you've got yourself a great appetizer. Now let's make this salad.
Radicchio and Blood Orange Side Salad with Fennel Vinaigrette
serves 4 as a small side salad
The Salad
1 head of radicchio salad
1-2 blood oranges
1 tbsp chopped fennel dill (optional)
1 tbsp olive oil
The Vinaigrette
2 tbsp blood orange juice (from the oranges above)
1 tbsp olive oil
1 tsp fennel seeds
salt, pepper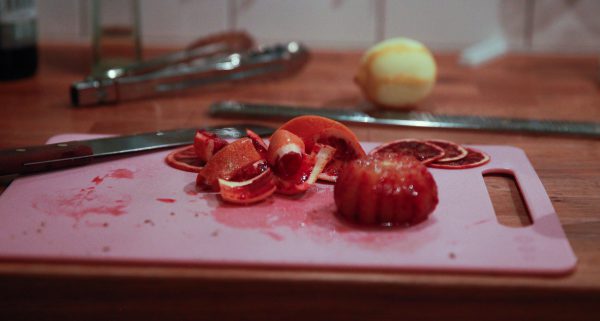 First pull the leaves from the head of radicchio salad so you've got them all pulled apart. If they are big you can split them in half as well. Rinse in water and then shake off the water so they are as dry as possible.
Peel the blood oranges with a knife and then cut out the individual filets of orange flesh. There will be loads of juice dropping of when you do this so stand with a bowl underneath so the juice is collected. You will you that juice for the vinaigrette later.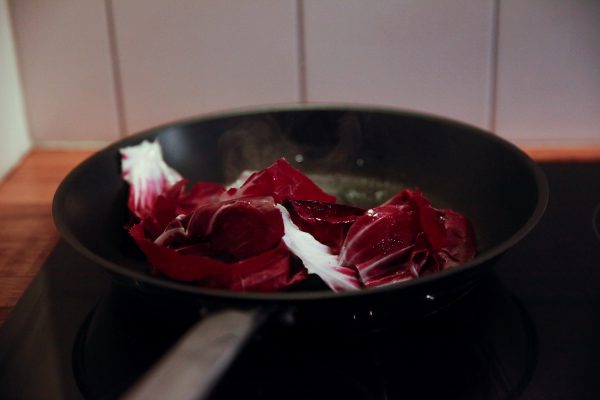 The fennel dill is picked from a fresh bulb of fennel. If you don't have any you can exclude it from the recipe.
Take the blood orange juice and measure it so you have about two tablespoons. Add olive oil. Crush the fennel seeds and add, season with salt and pepper.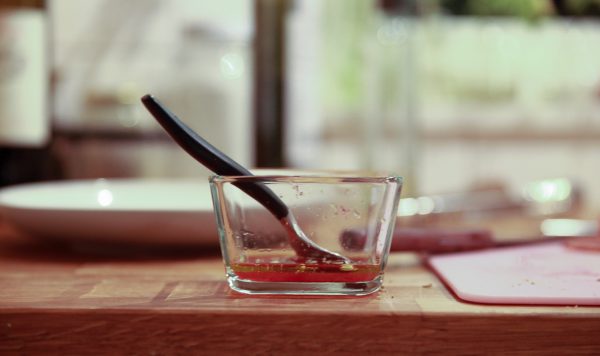 Heat a frying pan and add the olive oil. Then add the radicchio and toss in the hot olive oil in the pan for about 30 seconds. Remove from the heat and add the radicchio to a bowl. Add the blood orange filets, fennel dill and the vinaigrette. Toss and season with salt and pepper if necessary. Serve immediately.