Real Food Emojis That Can be Eaten
Most of us uses food emojis from time to time, this designer took things one step further and made a collection of real food emojis that can be eaten.
When you see these real food emojis your first thought should be; Why hasn't anyone done this before?
Well there have been similar projects, a lot of people have re-created the popular food emojis. The difference here is that the emojis made into food in this project is not actually food emojis. No designer Anna Keville Joyce took the smileys that comes in many different styles and made bigger versions that is edible.
Each emoji represents a country and the set is made out of three different ones. Italy is made out of pasta and tomato sauce. The Mexican emoji uses rice and beans and the Japanese version uses salmon, nori and soy.
The styling was done by Anna Keville Joyce, photographed by Agustin Nieto in the Struka studio in Argentina, read more on all three below.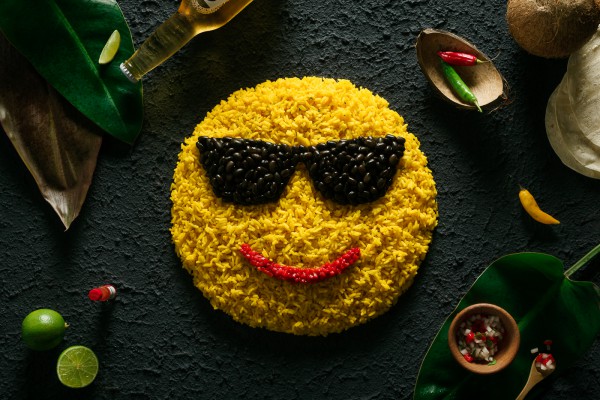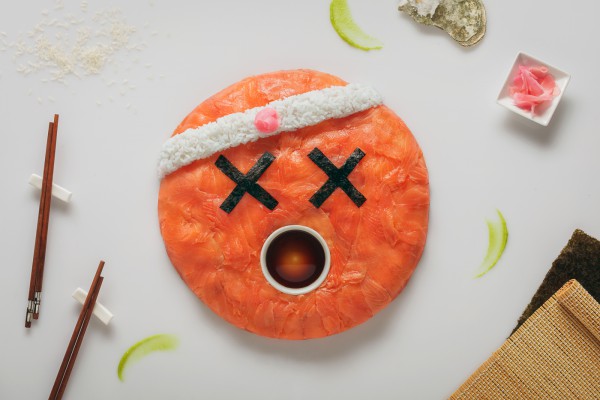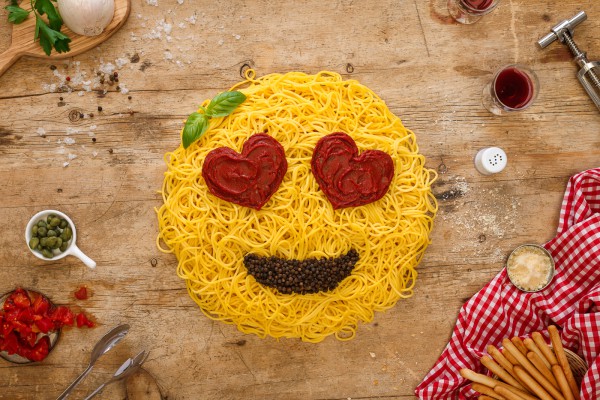 About the creators behind the real food emojis. (quoted)
Anna Keville Joyce | AKJ Foodstyling – www.akjfoodstyling.com
Anna Keville Joyce is a Food Illustrator and Food Stylist originally from the USA and currently based out of Buenos Aires, Argentina, with a background in Anthropology, Food Styling, and Design.  She has participated in a large variety of photography and film projects in the USA, South America, and Europe.  She works as as a freelance food stylist for photography and film shoots, and also as a freelance artist/illustrator creating food illustrations for both artistic and commercial use.
Agustin Nieto Photography – www.hqfstudio.com
Agustín Nieto is a Food Photographer who currently lives with his family in Buenos Aires, Argentina.  Agustín began his professional formation in the Newport Art Museum, Rhode Island, USA.  He later participated in various photography workshops and received a Masters from E.F.T.I, Madrid, Spain.  Since his return to Buenos Aires in 2007, he has assisted a wide variety of both national and international photographers of all fields, and currently specializes in food photography for advertising, packaging, restaurants, and editorials.
STRUKA – www.struka.com.ar
Created by photographer Gonzalo Lauda along with producer Pablo Montivero, Struka offers integral solutions that meet all requirements that a photographer, an agency or a company may have to carry out their work and ideas. Inside and outside the studio, Struka provides their clients the appropriate equipment for each instance of the process, including all permits and leases, manages the logistics of travel and lodging, among many other details that complete an efficient, responsive and transparent service, that never loses sight of the stipulated costs. In Struka, we believe that a good production represents experience, efficiency, transparency, speed, delivery and costs. We work in photography, we know the job. Our know-how always plays in favor of the client.