Real Heart shaped wine bottle – See this Blood of Grapes Bottle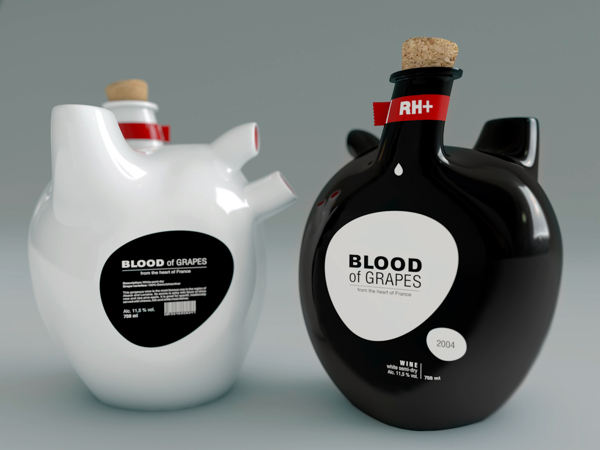 A wine bottle shaped to look like a real heart, who can resist that. See this real heart shaped wine bottle below.
"From the HEART of France" that is the slogan behind this wine bottle which is shaped like an actual heart. The makers behind this cool bottle is Design Dubrovsky and Constantin Bolimond.
The wine comes in two colors, white or red (or blood if you will) and are called "Blood of Grapes", along with the slogan "From the HEART of France". I am not sure if this is just a design idea or something that could actually be found in stores. Either way, it looks cool.
Also if you like the shape on this bottle you should check out what we found for Valentines Day.