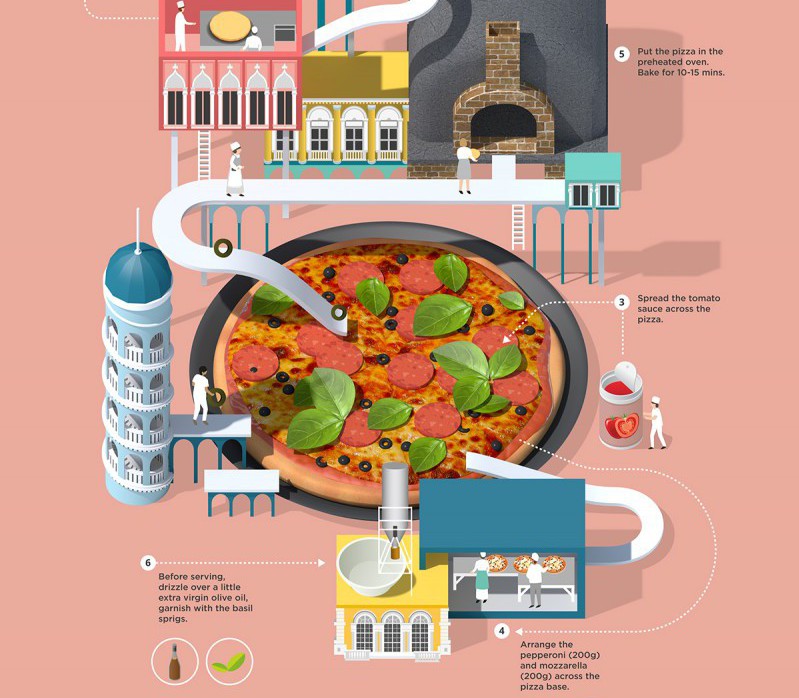 Recipe cards is not something you see everyday anymore but Jing Zhang have made them relevant with her Cool Recipe Cars Infographics, check them out.
When I think of recipe cards I usually see those notes stuck into an old cookbook, normally they hold the recipes that you actually use and they are smudged with fat and old traces of cooking. Or maybe it's those mailorder recipes from when you mom was young. Everything is brown and even though you know it does taste good the photos are so bad you don't want to eat it anyway.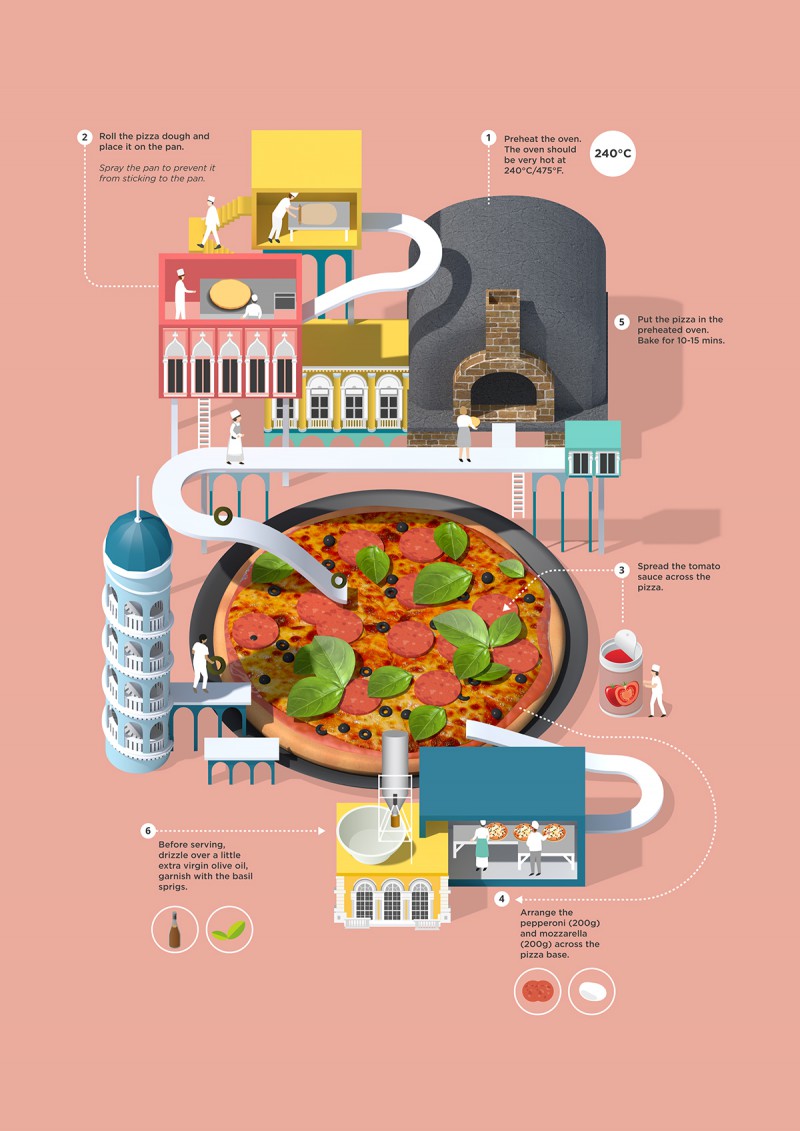 Jing Zhang have made the memory of these old cards vanish with her cool recipe cards where you'll learn the basics about a whole range of classic dishes.
Each recipe card has the main dish set out in the middle of the card. So far she has made five of these great recipe cards that each represent one country and its most known dish.
The Hamburger for the US, the croissant for France, the pizza for Italy and so on. Together with each dish there are small illustrated people who are running around and preparing the food. The whole design is very informative and simply made so even if you've never had an hamburger you totally understand what it is and how it should be cooked.
Besides the actual food being from a different country there are also other details that make it feel more like the country it represents. In the Italian recipe card there is a leaning tower from Pisa, in France there is a Eiffel Tower hiding in the card, great details that turns this from good to great.
To see all of these recipe cards you should visit Jing Zhang's portfolio. She has also made a whole range of other infographics that you should check out.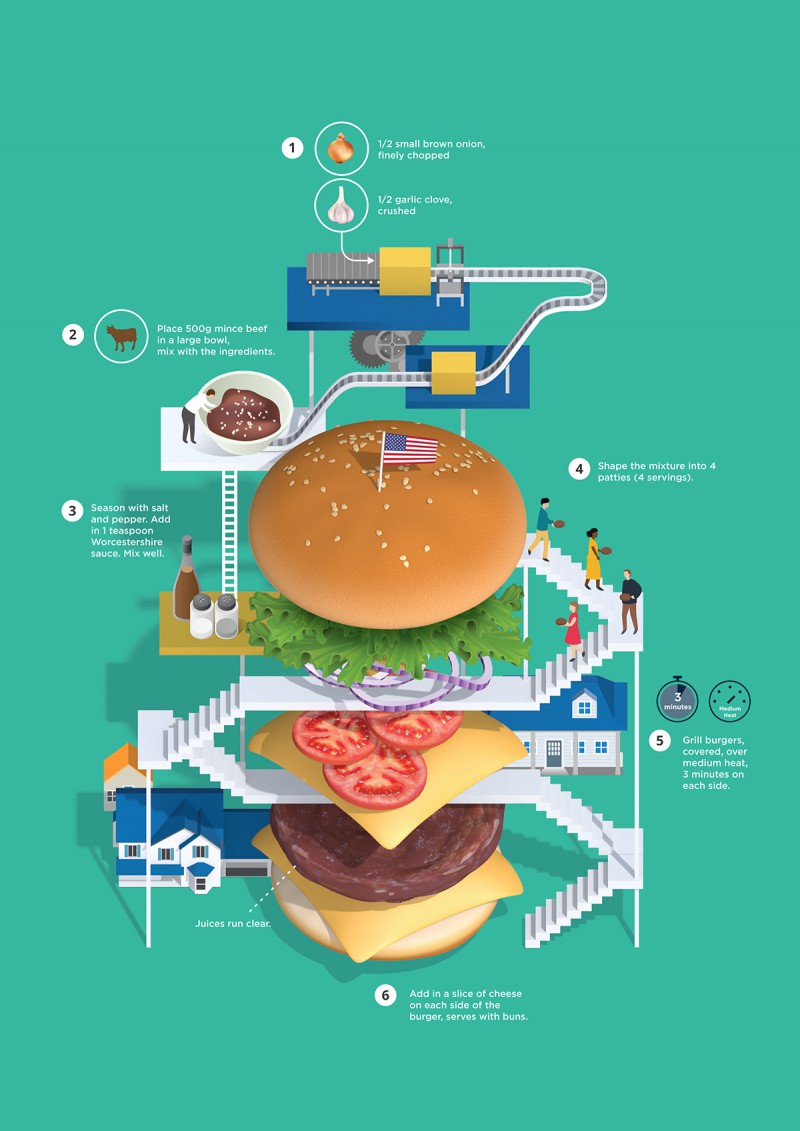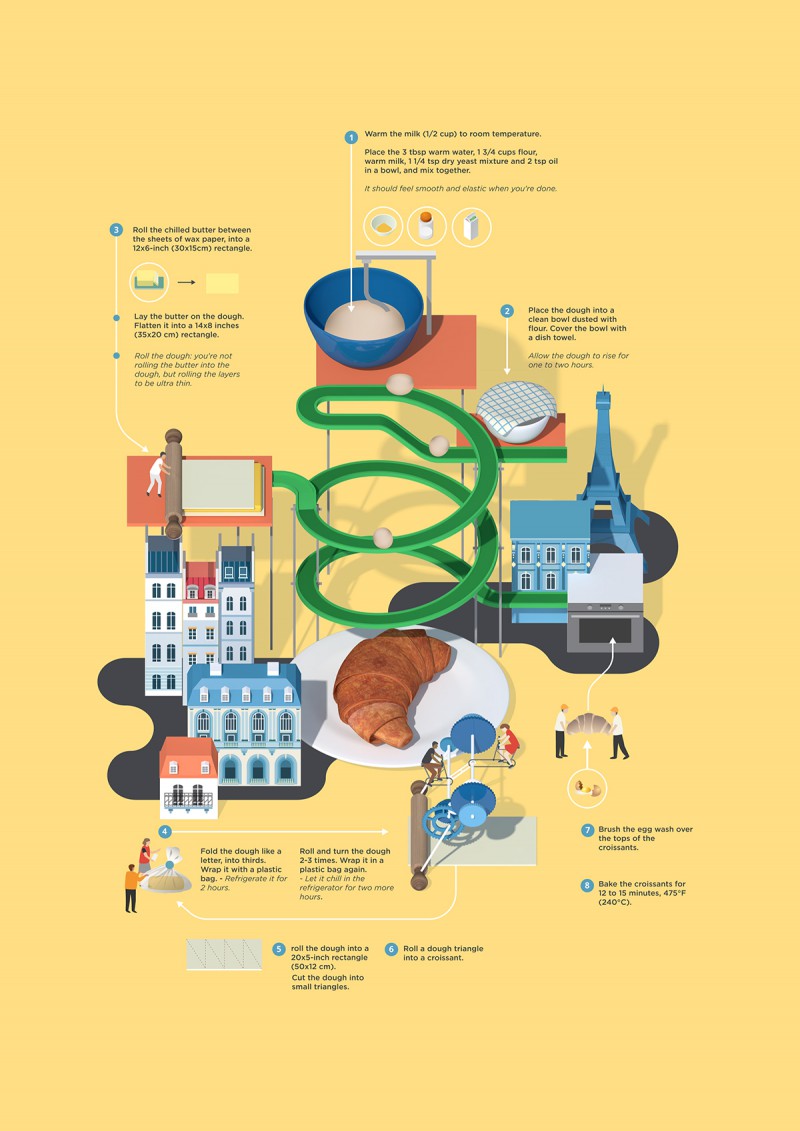 Tags: croissant, design, France, graphic design, hamburger, illustration, infographic, paris, pisa, usa