Red Currant Champagne Cobbler – A Great Red Currant Cocktail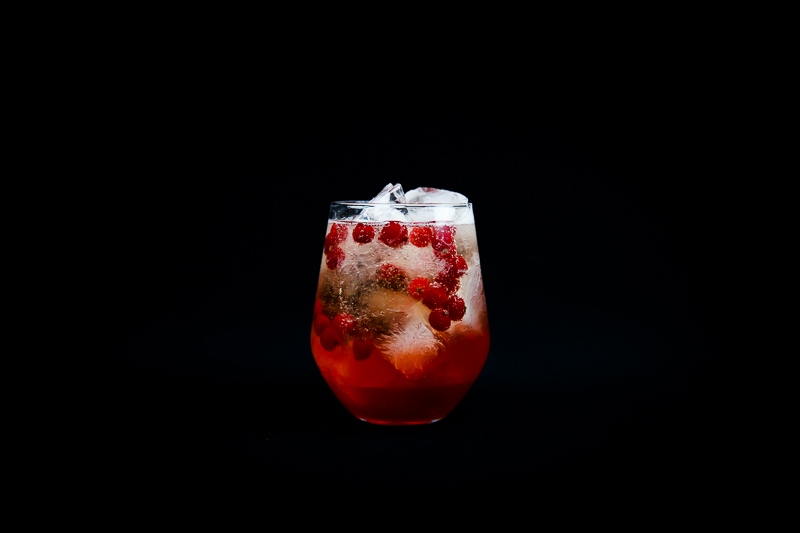 Time to try one of my own inventions, this champagne cocktail comes with red currants, campari and cointreau. The champagne alone should be reason enough to try this cocktail. Let's make a red currant champagne cobbler.
This red currant champagne cobbler is a invention of my own. I've come to love Champagne cocktails for the simple reason that they are great. Whenever you bring out some Champagne smiles seem more common and the mood picks up a bit.
Before we start mixing this one let's quickly go over what a cobbler cocktail is.
What is a cobbler cocktail?
The definition here like with some other cocktail aren't really clear. With that said a cobbler is a drink with some sort of spirit or wine, sugar and fresh fruit. There is also plenty of ice into the drink. So I feel that my recipe matches all of these requirements. Now let's make one.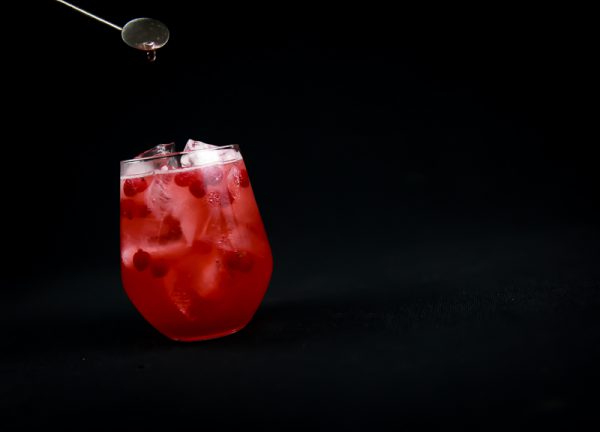 Red Currant Champagne Cobbler
1 tbsp red currants
1 oz / 3 cl campari
1 oz / 3 cl cointreau
1 oz / 3 cl red currant simple syrup (recipe below)
4 oz / 12 cl Champagne or dry white sparkling wine
ice
wine glass or old fashioned glass
mixing glass or small pitcher
As you can see I'm not using either a wine glass or and old fashioned glass. Instead I found a wine glass without a foot. What you want is kind of a big glass that will hold plenty of ice. Other than that just go with what you have. The drink will be just as good in any glass.
Fill up the glass with ice cubes, add the red currants. Add campari, cointreau and the red currant simple syrup to the mixing glass and stir. Add to the glass. Top off with the champagne and serve.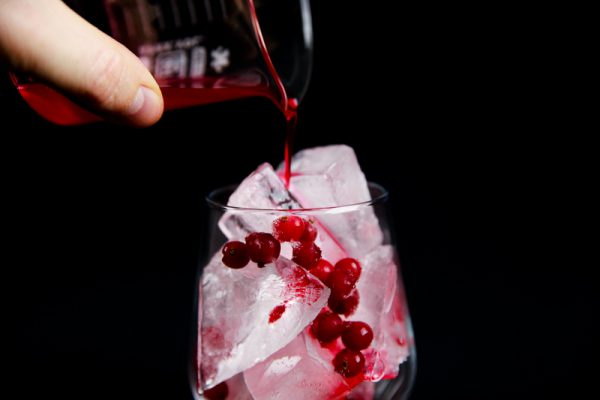 Red Currant Simple Syrup
This is simple, you can use either fresh or frozen red currants. Just add everything to a pot and bring it to a boil. Let simmer for a few minutes and then strain. The syrup will hold for at least a few weeks.
5 tbsp sugar
5 tbsp water
5 tbsp red currants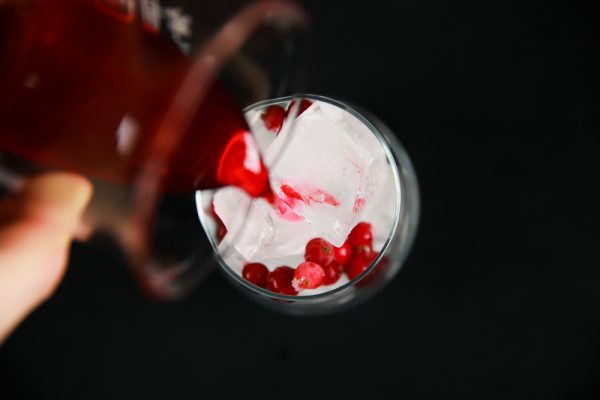 About the drink
I think the flavors in this drink is great and it's perfect on a hot day. You've got the sparkling wine. A touch of bitterness from the campari and some acidity from the berries and cointreau. A great one, at least I hope you will agree. Good luck!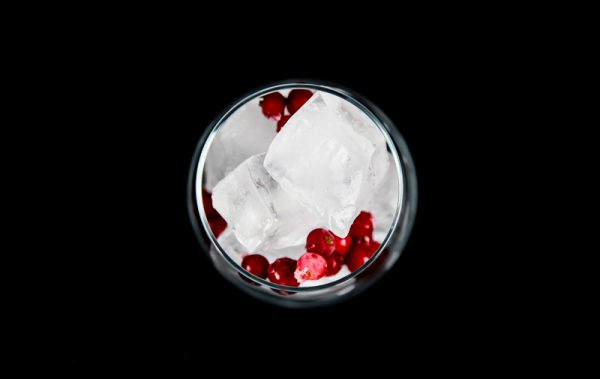 Drink Recipes at Ateriet
Making drinks is fun and I highly recommend trying some of my recipes out. Use them as a starting point to create new and fun stuff. Some of my drinks are classics with a twist, some a real classics and some are inventions of my own. You'll find them all here.