Restaurant Frantzén – One Dish and more great food videos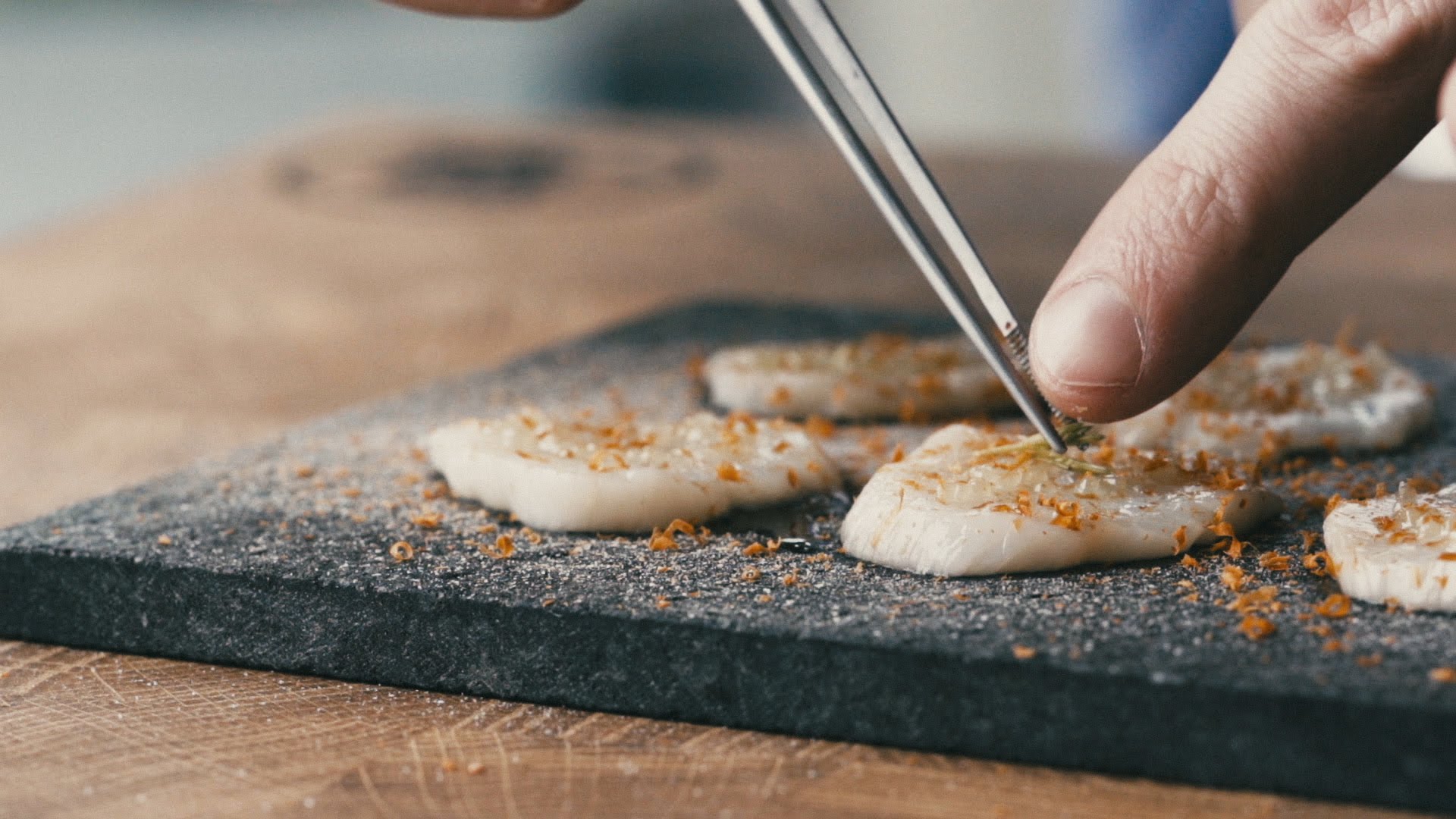 Restaurant Frantzén in Stockholm, Sweden is considered one of the world's top restaurants. Besides serving great food they also publish great videos from the restaurant, take a look at the latest one called One Dish and see a few of the older videos.
This video from Restaurant Frantzén is called One Dish and it is focused on the creative process about a Scallop dish that have been served in many variations ever since restaurant Frantzén was opened.
Now chef and owner Björn Frantzén felt that the team needed to reinvent this dish. And with reinvention Björn doesn't mean something simple like adding a spice or adjusting a broth. The team reinvents everything, from what to serve it on to the presentation and techniques and of course the flavor and texture of the dish.
This is a process that every dish served at Restaurant Frantzén goes through. In their test kitchen they make hundreds of different dishes each year. They try everything, they fail, they make stuff they would never serve just to make the fifteen or so dishes that finally gets served be at their very best.
Below you can see some of the videos that Restaurant Frantzén have released before. They are all great and you can see that some things have changed during the years that the restaurant have stayed open.
About Restaurant Frantzén
Restaurant Frantzén was opened in Stockholm, Sweden in 2008 under the name Frantzén/Lindeberg. In 2013 Daniel Lindeberg left the restaurant and it changed its name to Restaurant Frantzén. Restaurant Frantzén is currently ranked at place 31 on the World's 50 Best Restaurant lists and holds 2 Michelin Stars.
Björn Frantzén also runs sister restaurants The Flying Elk, Corner Club and Gaston.