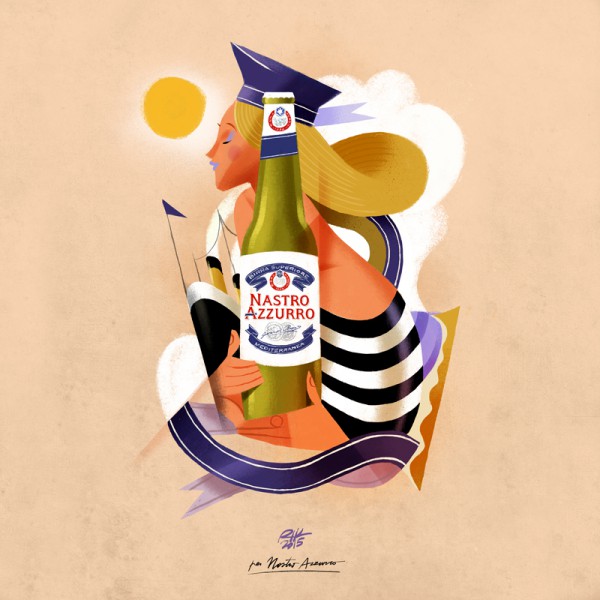 Take a look at these vintage style ads for Italian beer company Nastro Azzurro by artist Riccardo Guasco and learn some of the history of this Italian beer.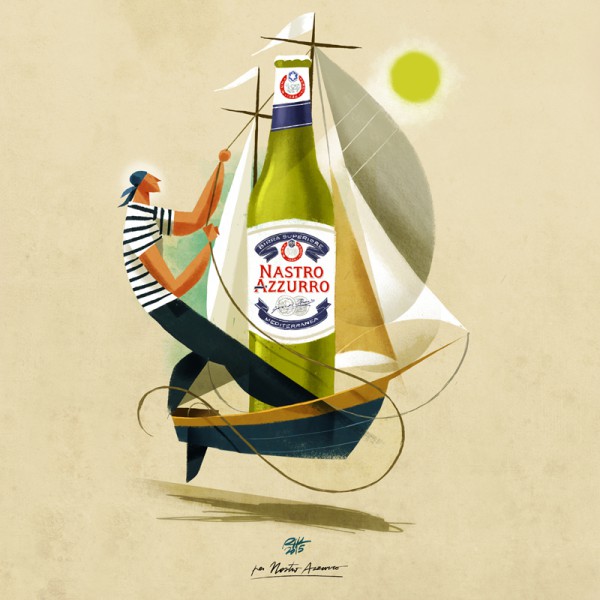 These wonderful vintage style ads for Nastro Azzurro is made by Italian artist Riccardo Guasco who is inspired by art movements like cubism and futurism. With simple lines and great skill he creates art that make you want to only drink Italian beer from now on.
Riccardo have been doing exhibitions all over Italy and France and most of his work follow the same style as for these ads. He has done work for companies like Diesel, Baldini & Castoldi, Moleskine, Greenpeace and many others.
You can see more of the art by Riccardo on his website and if you really like Riccardo's style he does sell prints of his work right here.
About Nastro Azzurro
Nastro Azzurro is the premium lager for Italian brewing company Peroni Brewery which was founded in Lombardy, Italy in 1846. Their main brand in Italy is Peroni but their Nastro Azzurro is more dominant on the international market. Nastro Azzuro was launched in 1963.
Here is the story behind the name Nastro Azzurro (from the Nastro Azzurro website)
Our brand story began in 1933, when the largest Italian liner ever built, the SS REX, won the prestigious 'Nastro Azzurro' trophy (Blue Riband) – a prize given to the ship that crossed the Atlantic in the shortest time, in an international competition. After this triumph, the SS REX became a symbol of national pride and values which Italy has been exporting to the world ever since. Post war, modern Italian creativity met the industrial world and the two blossomed into the economic boom in the 1960s. The notion of Italian style was spreading across the world quickly – understood as a subtle combination of both aesthetics and behaviour: style, substance and soul. Inspired by the SS Rex and 1960's Rome, Peroni Nastro Azzurro was born as the first premium Italian beer in 1963.