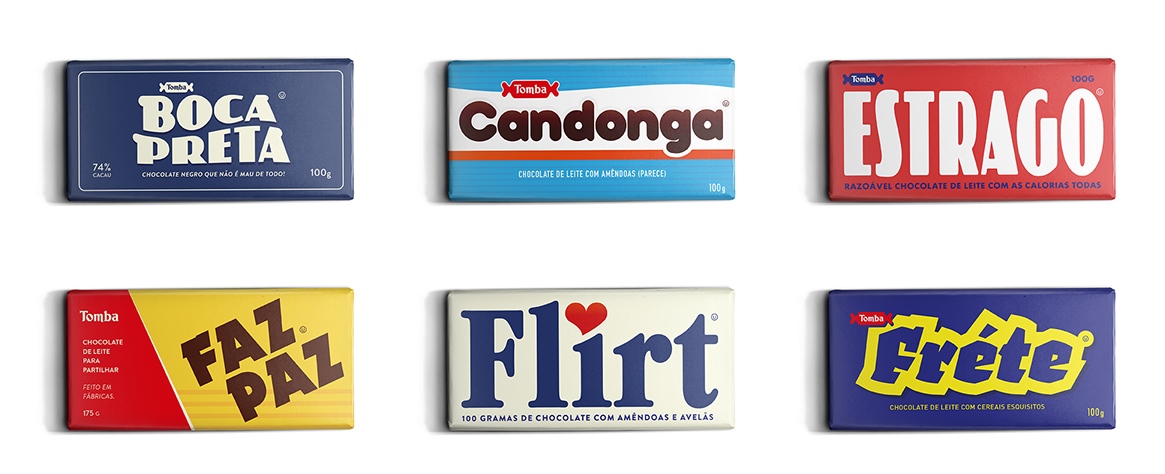 Portuguese artist Tomba Lobos have created a series of Retro Styled Chocolate Packaging Designs you simply have to see.
This set of retro styled chocolate packaging designs is one you have to see. The artist behind it is called Tomba Lobos and is from Portugal. So the fictional brand for these cool designs is Tomba.
The project have been developed during a few months and the inspiration have been vintage candy wrapping designs. During the design process Tomba have started his own collection of candy wrappers.
Check out some of the great designs below, for more chocolate packaging you can see our full coverage here. For more designs from Tomba Lobos you can check him out at Instagram.